Omega-3s Highlighted at SupplySide West
Omega-3s Highlighted at SupplySide West
The Omega-3 Resource Center is an interactive hub where SupplySide West attendees can sample innovative products featuring eicosapentaenoic acid (EPA) and docosahexaenoic acid (DHA), hear live presentations, review a variety of materials and meet with omega-3 professionals.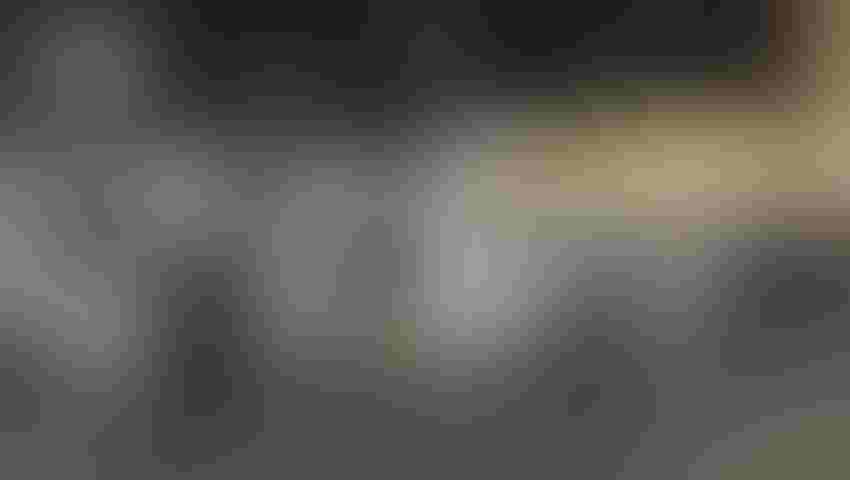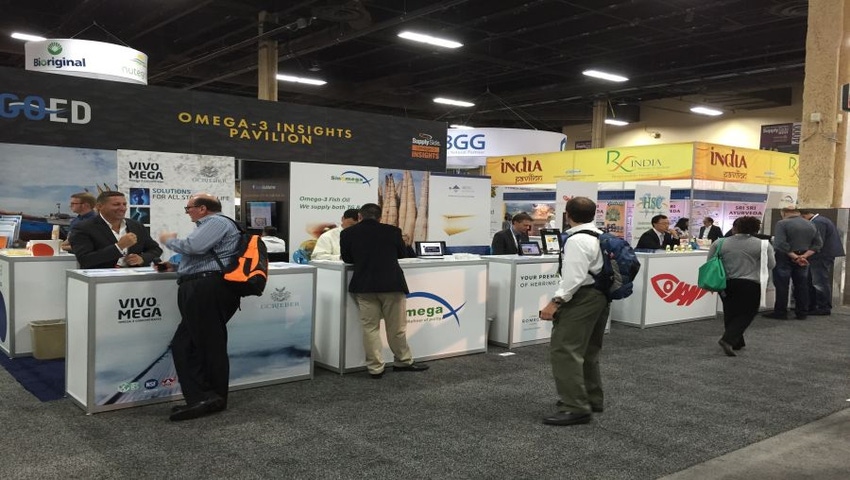 Now in its third year, the Omega-3 Resource Center is a focused knowledge hub run in association with internationally recognized omega-3 experts, GOED Omega-3.
In this area of the exhibition, attendees can access a wide range of content in various formats, including special speakers, infographics and product showcases. They can also sample a selection of ingredients and products from exhibiting members of the Global Organization for EPA and DHA Omega-3s (GOED).
At the Omega-3 Resource Center, visitors will:
• Learn about various omega-3 formats and sources available, and where they can find them;
• Gain knowledge on how to reach omega-3 consumers through GOED's available resources;
• Get advice on how to access market data on a specific omega-3 topics of interest; and
• Find out from GOED experts how to connect with the right omega-3 supply chain partner.
"GOED is excited to be hosting the Omega-3 Resource Center for its third consecutive year at SupplySide West," noted Mike Roberts, GOED director of business development. "We structure these pavilions to make sure they offer attendees a key destination to learn, network and source all things omega-3 related. Between the mini-theater that features live presentations on various topics for both days, iPad stations where attendees can browse and download a variety of omega-3 presentations, 12 exhibiting GOED member companies who offer high-quality omega-3 solutions, and GOED experts on hand to provide guidance and answer questions, this promises to be an active destination area for the global omega-3 market."
Digital iPad presentation topics include:
• Threats to the Global Omega-3 Industry: A detailed risk assessment regarding the issues that challenge the future of the omega-3 industry.
• Omega-3 Science Update: This presentation will highlight recent studies and trends in eicosapentaenoic acid (EPA)/docosahexaenoic acid (DHA) science development.
• Defining the Omega-3 Consumer: Health and wellness consumers around the world have unique attributes, but surprising similarities as well. GOED has done consumer research in more than 20 countries, and this presentation will profile consumers in Europe, the United States and Asia to showcase their health concerns, where they go for health information, and how they make buying decisions. It will also discuss what industry can do to increase consumption levels.
• Omega-3 Market Trends: A presentation of the latest estimates on the volume of ingredients for Omega-3 products, the most relevant trends and issues influencing the market.
Programming at the Omega-3 Resource Center Theater spans Wednesday, Sept. 27 and Thursday, Sept. 28.
Wednesday's agenda is:
11 a.m.—Omega-3 Science Update: This presentation highlights recent omega-3 studies and trends in EPA/DHA science development.
11:45 a.m.—Oxidation and Omega-3s: Addressing the Challenges: Omega-3 product oxidation is a topic that comes up often, and is clearly within the industry's ability to manage. Learn more in this panel discussion.
12:30 p.m.—Enhancing Consumer Trust and Transparency: Trust and transparency are important considerations in marketing to consumers. Learn how various companies address this topic.
1:15 p.m.—Omega-3 "Ted" Talks: GOED Pavilion exhibitors share omega-3 challenges and solutions.
3:30 p.m.—New Innovative Products for the Omega-3 Market: This session—presented by Catalent Consumer Health, the sponsor of the Omega-3 Pavilion—will discuss omega-3 formulation considerations and innovative dosage forms. 
On Thursday, the Theater presentations include:
10:30 a.m.—New Omega-3 Sources: Join this panel discussion to learn about some of the newer omega-3 sources and their unique value propositions.
11:30 a.m.—Market Trends: This presentation provides the latest estimates on omega-3 ingredient sales and how these numbers influence the market.
12:15 p.m.—Omega-3 Regulatory Update: Learn about the latest regulatory developments impacting omega-3s across the globe.
1 p.m.—Changing the Game on Consumer Education: Educating the consumer about the benefits of omega-3s is key to increasing usage. Learn about valuable strategies from top industry participants.
2 p.m.—MSC and Sustainability: The Marine Stewardship Council (MSC) is a key player in the sustainability conversation. Hear the latest developments on this important topic.
The Omega-3 Resource Center is located at the GOED booth N147 and is open to all Expo attendees at no additional charge. To register for the show, visit supplysideshow.com.
Subscribe and receive the latest insights on the healthy food and beverage industry.
Join 47,000+ members. Yes, it's completely free.
You May Also Like
---