Omega-3 Insights: Testing Methods & Krill Sustainability
Omega-3 Insights: Testing Methods & Krill Sustainability
Tests that rule out concerns about the quality of omega-3s, as well as krill and its surrounding sustainability efforts, are both hot topics in the world of omega-3s.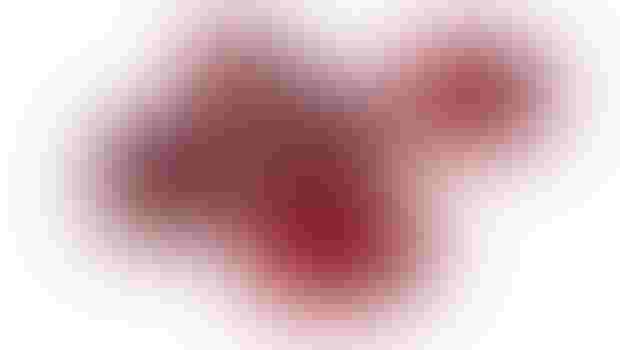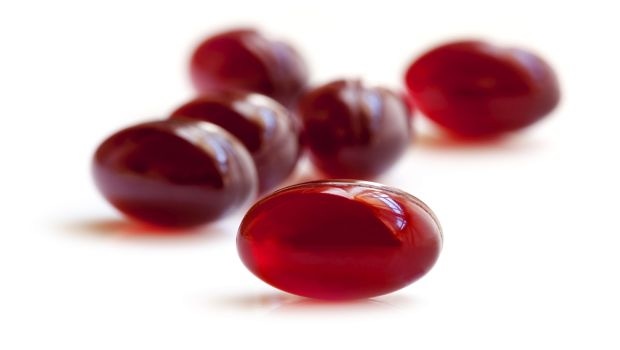 Tests that rule out concerns about the quality of omega-3s, as well as krill and its surrounding sustainability efforts, are both hot topics in the world of omega-3s.
As the media continues to distribute erroneous or incomplete information that fuels consumer concern, companies that are vigilant and transparent about product testing will gain a distinct competitive advantage. According to Élan M. Sudberg, CEO of Alkemist Labs, the industry has a handful of peer-reviewed methods available to evaluate quality, rule out adulteration and check for unsafe levels of harmful substances in the omega-3 sector. In Sudberg's report, "Omega-3 Quality, Testing Methods & Techniques," three of these methods are outlined: the United States Pharmacopeia (USP) method, the GOED analytical method and the AOAC method.
The USP method quantifies 17 different methyl esters (fatty acids), providing a total fatty acid amount. This is important from a quality perspective, because in looking at the larger profile, a ratio imbalance can indicate contamination with high alpha-linolenic acid (ALA) content. The GOED analytical method is derived from a USP method. However, it focuses attention on only eicosapentaenoic acid (EPA) and docosahexaenoic acid (DHA). It covers omega-3 EPA and DHA fatty acids obtained from fish, plant or microbial sources. And finally, the most thorough analysis is the AOAC method from AOAC International. It can be adapted to assess not only fish oils, but also other edibles. This method (for food products) requires significantly more prep than the other two methods, because it quantifies all 32 fatty acids.
According to Sudberg, the three methodologies only measure the quality of the product. Additional analyses can help address other mission-critical issues such as the presence of heavy metals or pesticides.
Putrefaction is another issue in the omega-3 world, as degradation occurs during poor handling, storage or simply as materials age. It can be easily detected using a titration test.
Krill Sustainability
As discussed in the free Omega-3 Insights Krill Digital Issue, the Antarctic krill fishery is thought to be one of the most sustainably and conservatively managed fisheries in the world. In the "Krill Sustainability Roundtable," John Cameron, managing director of RIMFROST New Zealand, said Antarctic krill is one of the world's largest biomasses, with the population estimated between 500 million to 600 million tons. Strictly regulated by the Commission for the Conservation of Antarctic Marine Living Resources (CCAMLR), only a small number of vessels are licensed to harvest krill from the area.
Marte Haabeth Grindaker, sustainability manager for Aker BioMarine Antarctic AS, pointed to certification as a differentiator for her company. "Aker BioMarine Antarctic is the only krill-harvesting company certified by the Marine Stewardship Council (MSC), an international nonprofit organization with an independent certifying body and a public assessment process," she stated.
The sustainability efforts of krill companies range from the collaborative down to the highly individualized. Luc Rainville, director scientific affairs of Neptune Technologies & Bioressources Inc., shared that since Neptune was established, it's had "its own in-house biological oceanographer and krill specialist who is in charge of surveying and managing all the information available for monitoring that is related to all aspects of the global Antarctic krill fishery and how it might be perceived by consumers."
Two other krill-related articles in the issue discussed the benefits of krill oil and related products. "Antarctic Krill—The Ultimate Marine Nutraceutical?" by John Kilpatrick reviewed the history of the krill market and stressed the importance of purity and accuracy in labelling krill products. And Aker BioMarine's Becky Wright, author of "Krill Oil & Health Practitioners: A Prescription for Growth," said krill oil is a strong contender in the mainstream dietary supplement market, and is ready to move into new sales territory.
For more information, check out www.omega3insights.com.
Subscribe and receive the latest insights on the healthy food and beverage industry.
Join 47,000+ members. Yes, it's completely free.
You May Also Like
---