Omega-3 Essentials: Product Formulation
Omega-3 Essentials: Product Formulation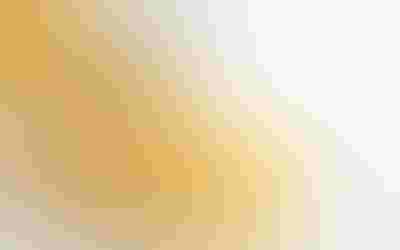 Because the biological activities associated with alpha linolenic acid (ALA) are likely due to its conversion to eicosapentaenoic acid (EPA) and further conversions, the omega-3 market has been dominated by EPA and docosahexaenoic acid (DHA). However, these two omega-3s are most commonly sourced from fish oil and other marine sources, such as krill, so ALA from flaxseed has been a favored vegetarian source for omega-3s.
Marilyn Stieve, business development manager for flaxseed, Glanbia Nutritionals, said flaxseed offers multiple benefits besides ALA, as formulators often prefer flaxseed for the extra fiber, including lignans, and omega-3 fortification in products that are not suitable for marine-sourced omega-3s, including breads, cereals and other baked goods.
ALA-rich flaxseed may be better suited for grain-based and heat-processed products, but it still faces the stability challenges common to any omega-3 used in food products. "Here at Glanbia, we have a patented process around stabilizing our flaxseed (Meadowpure) that ensures the upmost stability of our flaxseed in most food systems," Stieve explained. "This proprietary process helps protect the flaxseeds omega-3 fatty acids from oxidation, preserving nutrition and flavor. We guarantee our milled flaxseed ingredients for up to two years and whole flaxseed for five years. We have found this stabilization process ensures ease of use in many applications including baked goods, beverages, tortillas, cereals, bars, pasta, waffles and pancakes." She added flaxseed as an ALA source offers an improved flavor profile, is non allergen and is considered a clean label" ingredient.
Vegetarians, expectant mothers and children may turn to plant-sourced omega-3s for ethical or health reasonsfish is not recommended for pregnant women due to heavy metal contamination in large predator fish, and parents often refrain from giving young children fish for the same concerns. However, mercury fears may be overblown, and education can help decipher which fish are safe (or lower risk) to eat, instead of banning fish altogether. Further, in the case of marine-based omega-3 supplementation, including functional foods, reputable fish oil suppliers have all adopted molecular distillation to remove heavy metals from their raw materials.
Still, the omega-3 industry has responded to the demand for a plant-based source of not just ALA, but EPA and DHA. Because fish and other marine creatures get their EPA and DHA from eating algae, supplement companies decided to do the same. Martek (now part of DSM) led the way with its life'sDHA® brand of algae-based DHA, which it eventually sold to most infant formula makers. Packaged Facts reported as much as 90 percent of infant formulas worldwide are fortified with DHA, with U.S. and Western European markets leading the way. Algae-derived DHA has also made its way into dietary supplements. Efforts are even underway to grow land plants rich in DHA and EPA, via genetic engineering.
Lonza is one of the emerging players in the algae-based DHA segment. Matthias Ruesing, global business manager of DHAid for Lonza, said the fact that the ingredient is vegetarian and derived from microalgae means the product is free of allergens, which is not the case for DHA derived from seafood. Processing microalgae for DHA is not without its own contamination issues, but Ruesing assured due to a highly controlled fermentation process, Lonza can guarantee high quality and no contamination from heavy metals or dioxins. Supplements are an obvious application for algae-derived DHA, as Ruesing confirmed Lonza launched DHAid DS-200 bulk softgels earlier this year, and customers have already launched products using DHAid DS-200. "In the food area, common applications using the DHAid product portfolio are vegetable oils; spreadable fats, such as mayonnaise or margarine; baked goods; and specialty nutrition products, such as products targeted toward pregnant women."
These vegetarian efforts continue to make progress in development and marketing, but marine animal oils remain the biggest market segment in the omega-3 industry. Salmon, tuna, cod and seal oil are all used as sources of omega-3s, but the fish oil nutritional use supply is largely comprised of forage fish such as anchovies, menhaden and sardines. According to Frost & Sullivan and the Global Organization for EPA and DHA Omega-3s (GOED), anchovies and sardines combine to almost 80 percent of the 115,000 metric tons in omega-3 total raw materials. Krill oil has emerged as a growing marine source for omega-3s DHA and EPA, and has gained some ground in the dietary supplement market, reaching about 8 percent of the U.S. supplement market.
Like other fatty acids, marine-derived oemga-3s face processing challenges formulators should consider. Omega-3s are prone to oxidation, so exposure to air should be kept at a minimum; this could also limit processing time. "When formulating supplements, other ingredient, like minerals, may be pro-oxidative," cautioned Matt Phillips, CEO of Omega Protein. "Use of more efficient antioxidants and microencapsulation can prevent oxidative effects of minerals in formulations."
 Omega-3s are also vulnerable to heat. Phillips said this becomes a great challenge for incorporating these ingredients into foods, which can undergo more extensive processing. He suggested improving the current antioxidant blend so it can withstand higher processing temperatures and provide longer shelf live. Also omega-3s in oil form can be difficult to incorporate into formulations that involve powders. He said this can be addressed by working on a fish oil powder form.
Fish and other marine oils also can present a taste challenge to formulators. This can, at times, relate to the freshness of the oil, as oxidation can result in rancid fish oil. This is an issue of quality control (QC), handling, storage and shelf life. Aside from freshness, fish and other marine oils have a characteristically pungent odor and flavor. This is a concern for supplement users who fear the fishy belches that follow ingestion, but it presents potentially prohibitive challenges to formulators looking to incorporate fish and other marine oils into foods. Microencapsulation has helped address this issue.
Eyal Afergan, category manager at Enzmotec, said the organoleptic properties of krill are the biggest challenge, especially to food applications. "Enzymotec's engineers have recently developed a krill oil product with very mild fishy smell while using a new developed state of the art technology called MSO (Multi Stage Oil extraction), involving careful and controlled steps set to assure the highest quality, stability and efficacy of Krill oil," he explained, noting the company was able to define a new quality level through its Exclusive MSO technology, as well as to repeatedly demonstrate through 3rd parties' assays better physical properties (e.g. smell, flow-ability) and better biological activity (levels of oxidation and amine-derivate). He further said formulators have given feedback about how the krill oil made with this special technology is the only form that can be masked properly for food applications.
Formulators may face a question of which form of DHA and EPA is most bioavailable. There has been much debate among scientists about which form is better: triglyceride or ethyl ester. Jorn Dyerberg, M.D., University of Copenhagen, and his team found superior bioavailability of EPA and DHA from re-esterfied triglycerides compared to natural fish oil, while ethyl esters were inferior (Prostaglandins Leukot Essent Fatty Acids. 2010 Sep;83(3):137-41)
As a matter of form, companies producing krill oil products cite the advantages of krill's phospholipid form of omega-3s, compared to triglyceride form of fish oil omega-3s. Phospholipid-form omega-3s do not require bile for absorption in the small intestines, as do triglyceride-form omegas. Further, cell membranes are comprised of phospholipids, and triglyceride-form omegas need to be converted in the liver to phospholipid forms before they can be taken up into these membranes. Overall, phospholipid-form omegas not only digest more quickly and intact, they also distribute more efficiently and quickly to cell membranes.
Phillips said an omega-3 in phospholipid form is on Omega Protein's development list, as is a microencapulated form. The company's fish oil ingredient, OmegaPure, is a food-grade oil paired with a custom antioxidant blend to provide oxidative stability, which results in a fish-free taste and longer shelf life. This pairing has allowed the fish oil to successfully be incorporated into bakery products, confectionery, dairy, dressing and sauces, margarines and spreads. An emulsion process helps formulators use the fish oil ingredient in beverage applications.
The omega-3 marketplace offers many different options to help formulators satisfy the various demands from consumers eager to harness the powerful potential of these long-chain fatty acids to improve health and protect vital organs and body systems. The market is getting crowded, but there is still space for new products. Success may depend upon a careful consideration of several elements, including what research says about the effects of a specific omega-3; if marine- vs. plant-source is better suited for the target customer; what kind of processing is required by a certain application; and which supplier has the right offerings, including the technology to address issues of taste, quality, freshness and purity. Many other factors should be considered, but there also is enough growth potential to reward the product ventures that bring the right omega-3 formulas to market.
Find more omega-3 insights in:
Subscribe and receive the latest insights on the healthy food and beverage industry.
Join 47,000+ members. Yes, it's completely free.
You May Also Like
---