Navigating the Omega-3 Market
Navigating the Omega-3 Market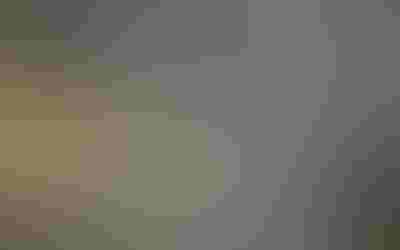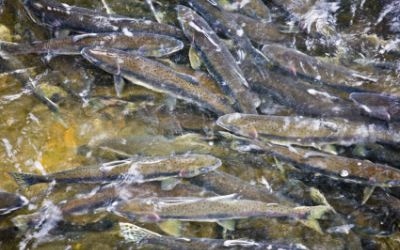 Omega-3 fatty acids, commonly found in plants and marine life, offer consumers several health benefits such as lowering the risk of heart attacks, improving cognitive function and lowering the risk of excessive clottingjust to name a few. The rise in recognition and popularity of omega-3s has led to their introduction in a multitude of functional foods and beverages, and has consumers seeking additional supplementation through forms such as fish oil and flax seed. Fish oil has become perhaps the most widely recognized source of omega-3, according to Cheryl Myers, head of education and scientific affairs at EuroPharma Inc., and is included in many supplements, foods and beverages.
"Almost every major discount and grocery store sells its own house brand of fish oil capsules," Myers said. "There appears to be some recognition that flaxgenerally in ground flaxseed formis healthy, too, but we may be a ways from that becoming completely mainstream. I dont think flax has 'taken off' the way that fish oil has. Fish oil is everywhere, though; it is simply becoming a commodity product."
In the natural channel, fish oil sales increased by 8.1 percent over the 52-week period ending June 9, 2012, according to SPINS. Fish oil products are growing thanks to a number of scientific studies pointing to their effectiveness in reducing health risks such as heart disease, cancer and vision loss, according to Euromonitor International. Both fish oil and omega-3, -6 and -9 supplement sales reached all-time highs in 2011. Euromonitor reports from 2011 to 2016, global retail value sales for the combined categories of fish oils and omega supplements are expected to increase by 5 percent annually to $3.9 billion.
For marketing to vegetarians, Jacob Teitelbaum, MD, medical director of the Fibromyalgia and Fatigue Centers, said flax seed is an alternative to fish oil, although it is much less efficient and requires a larger dosing. Flax seed had total sales of more than $22 million in the natural channel over the 52-week period ending June 9, 2012, according to SPINS. This was an 8.1-percent increase from the previous year. Flax seed and fish oil are also already included in many fortified foods and beverages, resulting in a greater number of consumers being able to incorporate omega-3s into their diets.
"With fortified foods, Id say that one of the main benefits is simply that more people may get omega-3s into their diets in ways that they might not have in the past," Teitelbaum said. "You can compare it to fortified foods of the past with some of the new delivery systems were seeing for omega-3s. Right now, I think this is something were going to see more ofomega-3s being included in more functional foods, naturally-flavored chewable tablets and other products not necessarily associated with fish or fish-sourced omega-3s."
Myers added while many older adults add vitamin supplementation to their diets, the real challenge will be to convince younger consumers of the importance of supplementing with omega-3s.
"I think the Boomers are already on board," she said. "But reminding younger peopleactive customers in their 20s and 30sthat the earlier they start using omega-3 supplements, the healthier theyll be in the long run, is really the next smart step. That may mean smarter marketing to make omega-3s seem more essential to the young, active persons life."
Omega-3s have been shown to aid not only healthier hearts, but healthier brains as well, supplying several nutritional benefits that boost cognitive function. "It wouldnt hurt to remind college students that omega-3 intakes are tied to better cognitive ability (think final exams) and for those who bike to school, work and hit the trails for fun, omega-3s are especially important for healthy blood flow to get those muscles (and the heart) going strong and are a great anti-inflammatory for better recovery."
For more on omega-3 ingredients and the market, visit INSIDER's Nutritional Lipids/Essential Fatty Acids Content Library.
Subscribe and receive the latest insights on the healthy food and beverage industry.
Join 47,000+ members. Yes, it's completely free.
You May Also Like
---