JAMA Study Finds Supplement Use in U.S. Stable Since 1999
JAMA Study Finds Supplement Use in U.S. Stable Since 1999
Use of dietary supplements in the United States remained stable between 1999 and 2012, with 52 percent of U.S. adults reporting use of supplements, according to a new study published in JAMA.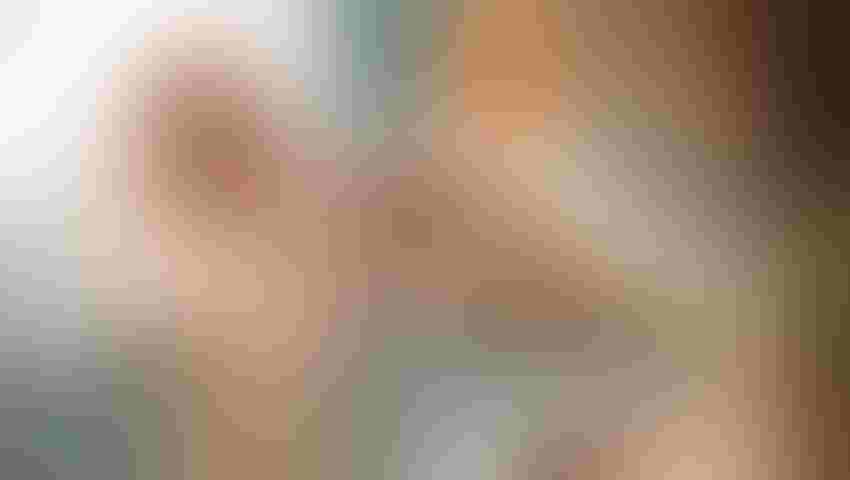 Use of dietary supplements in the United States remained stable between 1999 and 2012, with 52 percent of U.S. adults reporting use of supplements, according to a new study published in JAMA.
Researchers set out to determine how supplement use has changed in the United States between 1999 and 2012, and found—despite stability across the category as a whole—certain supplements showed varied usage patterns.
Use of multivitamins, for example, declined from 37 percent of adults reporting use in 1999-2000 to 31 percent reporting use in 2011-2012. Use of fish oil and vitamin D increased (up 11 percent and 14 percent, respectively), along with use of probiotics and lycopene, while use of vitamins C and E and selenium decreased.
The serial cross-sectional study relied on data from the National Health and Nutrition Examination Survey (NHANES), and included a total of 37,958 U.S. adults (mean age of 46 years). Participants were surveyed over seven continuous two-year cycles (sample size per cycle, 4,863 to 6,213).
Results aligned with annual research conducted by the Council for Responsible Nutrition (CRN) evaluating use of supplements, which has consistently shown use of dietary supplements by approximately two-thirds of Americans since the survey's introduction in 2000. Over the past four years, CRN's survey, conducted by Ipsos Public Affairs, has shown 68 percent of Americans use supplements.
In a response to the JAMA study, Judy Blatman, senior vice president, communications, CRN, explained, "The new JAMA study identified supplement usage at 52 percent, but the difference in usage compared to CRN's surveys is likely based on the differences in the surveys' versus the study's design, with both results having validity. The JAMA study looked at the past 30 days' usage, while CRN's surveys asked consumers to identify themselves as a regular, seasonal or occasional user, past user, or non-user, which may be a more practical reflection of how consumers view their supplement use."
She added CRN's research shows use of multivitamins has remained steady, though slightly increased from 2011 to 2012. "According to both the JAMA study and the CRN surveys, the multivitamin is the most popular dietary supplement product," she said in the statement. "CRN's research shows multivitamin usage as steady since 2012, and slightly up from 2011. The multivitamin is an affordable, safe, and convenient way for consumers to fill those nutrient gaps that other government research has shown exist."
Accompanying the study is commentary by Pieter Cohen, M.D., assistant professor of medicine at Harvard Medical School and general internist at Cambridge Health Alliance.
Cohen's commentary, titled "The Supplement Paradox: Negligible Benefits, Robust Consumption," is largely critical of the dietary supplement industry, and expresses concerns about supplement regulations, safety and efficacy.
While the commentary was largely unsupportive of dietary supplements, Cohen did offer positive opinion. He wrote, "Not all supplements, of course, lack evidence of efficacy. Many supplements, including vitamins, minerals, and probiotics, are important components of modern health care. Supplements are essential to treat vitamin and mineral deficiencies, and there are indications for multivitamins as well, for example, a specific combination of vitamins and minerals can delay progression of early age-related macular degeneration."(Arch Ophthalmol. 2001;119(10):1417-1436)
Cohen cited research showing "only about one-quarter of consumers use supplements based on the advice of their clinicians,"(JAMA Intern Med. 2013;173(5):355-361.) and said, "Physicians should include supplements when they review medications with all patients and also consider supplements when symptoms raise the possibility of a supplement-related adverse effect. It is now known that many supplements contain pharmaceutically active botanicals, which can have important clinical effects. For example, red yeast rice, yohimbe, and caffeine all have pharmacological effects, and although ephedra has been banned, a variety of synthetic drugs have replaced ephedra as stimulants in many sports and weight loss supplements. Reporting suspected adverse effects of supplements is also critical. The FDA relies on physicians and consumers to report adverse events via MedWatch to remove hazardous supplements from the marketplace."
In a response to Cohen's commentary, Steve Mister, president and CEO, CRN, said "More than two-thirds of American adults take dietary supplements for a variety of health reasons, and according to CRN's annual consumer survey on dietary supplements, they consistently cite doctors as their number one source for trusted information on supplements. We absolutely agree with Dr. Cohen that doctors—in fact, all health care practitioners—should be discussing supplement use with their patients. As consumers are demonstrating an increasing interest in integrative health, they also are seeking a more proactive role in managing their own health, and looking for ways to stay well. Physicians must maintain open minds when discussing supplements and consider all the available evidence surrounding the benefits and risks of supplement use. Cherry-picking research, dismissing patients' actual experiences with supplements, and relying solely on randomized controlled trials as the only acceptable validation for benefits all alienate their patients and overlook the robust body of evidence for supplement usage."
Mister also advised doctors "can help FDA implement and enforce the law by reporting suspected adverse events, objectively evaluating products their patients use, and notifying the agency of illegal ones," and suggested physicians "not only discuss potential interactions, but also potential nutrient depletions that result from some medications."
Subscribe and receive the latest insights on the healthy food and beverage industry.
Join 47,000+ members. Yes, it's completely free.
You May Also Like
---