ConsumerLab tests show omega-3 contamination
ConsumerLab tests show omega-3 contamination
While Consumerlab.com quality and labeling tests showed most fish oil and omega-3 supplements passed, 11 of the 68 products they reviewed had contamination, label or other issues that caused them to fail.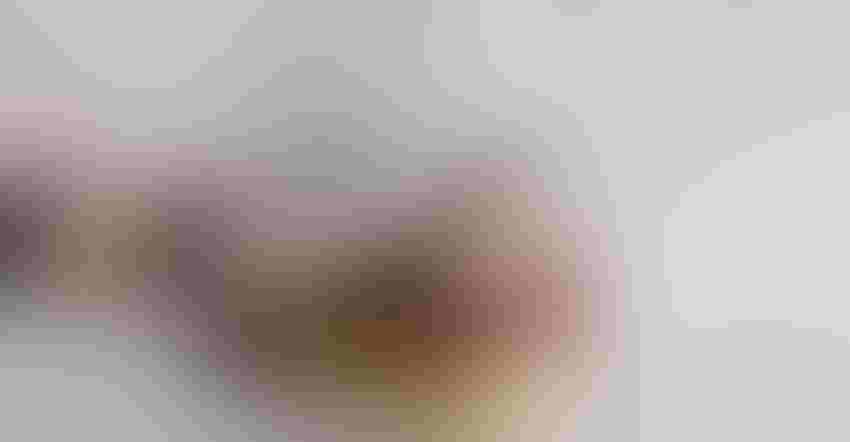 WHITE PLAINS, N.Y.While Consumerlab.com quality and labeling tests showed most fish oil and omega-3 supplements passed, 11 of the 68 products they reviewed had contamination, label or other issues that caused them to fail.
"Every reputable company should be testing each batch of product to make sure it meets the spec, which is a requirement under GMPs, and they should use labs that participate in lab proficiency programs to make sure they measure EPAs and DHAs efficiently," recommended Adam Ismail, executive director,  GOED (Global Organization for EPA and DHA Omega-3s). An example of such a program would be the AOCS/GOED Lab Proficiency Program, Ismail said.
Consumerlab.com said it uncovered the following problems:
Two supplements exceeded contaminations limits for PCBs. While it is best to avoid supplements with excess contaminants, Consumerlab.com noted raw or cooked fish may contain far more PCBs, as well as mercury, than fish oil supplements. Mercury was not detected in any of the products Consumerlab.com tested.

Four supplements (including one of the contaminated products) contained 20- to 30% less than the claimed amounts of eicosapentaenoic acid (EPA), docosahexaenoic acid (DHA) or other omega-3 fatty acids. Products that don't meet label claims are considered mislabeled under the Dietary Supplement Health and Education Act of 1994 (DSHEA), and having such products on the market  weakens the credibility of the industry, Ismail said.

Three products contained two to three times the claimed amounts of EPA or other fatty acids, and one supplement incorrectly claimed to contain 1 mg of fat but contained 1,000 mg (1 gram) of fat. "From a safety perspective, at the levels of omega-3s that companies are 'over-including,' there are no safety concerns. In fact, GOED recently commissioned a safety study that found no upper limit for EPA and DHA could be set; EFSA also last month agreed that they could not determine a tolerable upper limit."

An enteric-coated softgel (intended to reduce fish burp") released its fish oil too early. While releasing the fish oil may bring unpleasant organoleptic properties, Ismail said there are no health implications to having the fish oil release early.

One softgel product contained spoiled fish oil. Again, Ismail said rancid fish oil would taste bad and could hinder consumer compliance, but "The Norwegian government did a whole safety report on the risk of consuming oxidized fish oils and could determine no safety issues."
Consumerlab.com also cautioned buyers that some krill oil" supplements are actually blends of fish and krill oils making their labeling misleading, and some products also claim to provide a certain percentage of the Daily Value (DV) for EPA and DHA, but no DV has actually been established for omega-3 fatty acids. However, these issues did not cause products to fail testing.
In past Consumerlab.com tests, most of the omega-3 products that failed did so because of contaminant or spoilage issues."It's a positive sign that such a small number failed for these reasons this time, although, of course we need to continue to be vigilant about labeling and GMP issues," Ismail said.
In the current review, Consumerlab.com found good quality fish oil could be purchased for as little as 1 cent per 100 mg of EPA and DHA (a typical daily dose is 300 mg to 500 mg). Krill oil was much more expensive the lowest cost being 19 cents per 100 mg of EPA and DHA.  Calamari oil and algal oil tended to be priced between the two other oils.
The tested supplements include those with fish oil, krill oil, algal oil (from algae) and/or calamari (squid) oil. Results are published in a new report on ConsumerLab.com, which provides results for the 35 selected products as well as 28 products which passed the same testing through Consumerlab.coms voluntary certification program. The review covers products for general use and those marketed specifically for pregnant women and children. It also includes pet supplements for use by dogs and cats.
The following is a list of products covered in the report:
1-800-PetMeds Super Pure Omega 3 Dogs/Cats

21st Century Omega-3 Fish Oil

Astamega-3 Omega-3 Krill Oil CardioSupport

Barlean's Organic Oils Fresh Catch Fish Oil

Carlson Norwegian Cod Liver Oil

Carlson Super Omega-3 Gems Fish Oil Conc.

CVS Pharmacy Natural Fish Oil Concentrate

Deva Non-Fish Vegan Omega-3 DHA

Doctor's Best -- Best DHA 500 from Calamari

Finest Natural (Walgreens) Fish Oil

GNC TriFlex Complete Vitapak TriFlex

GNC Triple Strength Fish Oil

GNC Triple Strength Fish Oil + Krill

GNC Triple Strength Fish Oil + Phytosterols

GNC Triple Strength Fish Oil + Resveratrol

GNC Triple Strength Fish Oil + Vitamin D-3

GNC Triple Strength Fish Oil Sport

GNC Triple Strength Omega Complex

GNC Ultra Omega Krill Oil

I.Q. Essentials (Purity Products) Kid's Omega-3 Fish Oil

Jarrow Formulas Krill Oil

Julian Whitaker, M.D. O-3 Essentials

Kirkland (Costco) Signature Natural Omega-3 Fish Oil

Life Extension Super Omega-3 EPA/DHA

L'il Critters Omega-3 DHA Gummy Fish

Natrol DHA 500 Super Strength

Natural Factors RxOmega-3 Factors

Nature Made One Per Day Fish Oil

Nordic Calamari Higher Potency Omega-3

Nordic Naturals Ultimate Omega

Nutrilite OceanEssentials omega-3

Omega-Caps for Cats and Small Dogs

Omega Smart (Renew Life) Kids DHA

Omega Smart (Renew Life) Ultimate Fish Oils

One A Day Women's Prenatal with DHA

Petco Healthy Skin & Coat Omega-3 for Dogs

Puritan's Pride Premium Omega-3 Fish Oil

Schiff MegaRed 100% Pure Omega-3 Krill Oil

Simply Right (Sams Club)  Enteric Fish Oil

Source Naturals Arctic Pure Krill Oil

Sundown Naturals Fish Oil

Swanson EFA's 100% Pure Krill Oil

Vitacost Mega EFA Omega-3 EPA & DHA

Vitamin Shoppe Omega 3 Fish Oil 800/500

Vitamin World Omega-3 Fish Oil

Whole Foods Omega-3 Cold Water Fish Oil

Xtendlife Omega 3/DHA Fish Oil Premium
Subscribe and receive the latest insights on the healthy food and beverage industry.
Join 47,000+ members. Yes, it's completely free.
You May Also Like
---