Concentrates and Concentrationthe State of the Global Omega-3 Market in 2014
Concentrates and Concentrationthe State of the Global Omega-3 Market in 2014
The omega-3 market is concentrating with mergers and innovative science that creates products with more omega-3s than traditional fish oil. However, the market is likely close to maturity with sustainability, recommendation and cost concerns.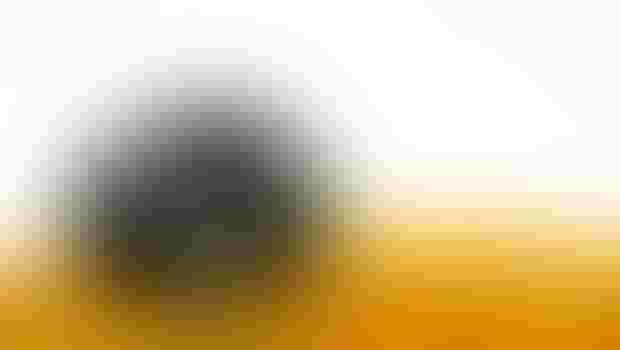 A year and half ago, I stated that the global omega-3 market can be summarized into one word—concentration. Boy, was I right.
Since that time, we have witnessed two major transactions that resulted in the largest omega-3 ingredients company (Pronova BioPharma), in terms of revenue, being acquired by the world's largest chemical company (BASF), and an outside company (FMC Corporation) acquiring a leading European omega-3 concentrates company (EPAX AS). These events, coupled with DSM's purchases of Martek Biosciences and Ocean Nutrition Canada, has resulted in a significant jump in overall industry concentration into fewer hands. In 2009, the top three companies in the global omega-3 market controlled approximately 40 to 45 percent of industry revenues. Four years later, the top three industry participants control approximately 60 to 65 percent of industry revenues.
This industry consolidation is primarily driven by the desire of major suppliers to take advantage of a growing trend of "trading up" or the growth in demand for higher concentrated, pharma-grade, specialty omega-3 products in lieu of standard natural 30-percent eicosapentaenoic acid (EPA)/docosahexaenoic acid (DHA) fish oils. Most of the major transactions in the last three years have been related to large chemical companies acquiring those companies with the technological capability to concentrate EPA and/or DHA content given a unit of refined oil. These products are more valuable to consumers because of the general belief that more EPA/DHA content equates to higher efficacy and fewer capsules per recommended.
But is this industry concentration sustainable, given the key industry challenges still addressed? One of the most prevalent challenges facing omega-3 ingredient manufacturers, especially those companies that offer omega-3 ingredients from alternative sources, such as krill and EPA algae oils, is their ability to charge competitive prices relative to fish oil-sourced natural EPA and DHA. This challenge still rings true, even though fish oil prices are increasing at historically high rates due to constrained raw material supply. Currently, krill and EPA microalgae oil suppliers face this challenge due to low economies of scale per supplier and high production costs related to production bottlenecks at the point of algae oil filtration, separation and refining. As a consequence, krill and EPA algae oil suppliers understand in order to grow market share, being price competitive is the best option to motivate consumer switching. Thus, it is expected that the average prices for krill and algae oils are expected to drop between 1 to 8 percent compound annual growth rate (CAGR) during the forecast period, or an average of 4 percent during the forecast period of 2012 to 2020.
Another primary challenge the omega-3 industry faces is the ability to sustain popularity and consumer interest in omega-3 fatty acids given increasing prices and heightened negative press related to omega-3's sustainability, quality and efficacy records. Specifically, as the omega-3 industry continues to move into the mass market, it will become increasingly difficult to manage both the general consumers' expectations regarding product quality and purity of omega-3, and their willingness to pay more for premium products. Also, the general consumers' willingness (or rather, unwillingness) to use dietary supplements constrains adoption; therefore, it is important to have a simple way to add omega-3s to food and other everyday products. Finally, the non-harmonized recommendations for the daily dose of omega-3 across the world and even across the store shelf confuses the general consumer, and as a results decreases their likelihood of using omega-3 products.
Despite these challenges, the market continues to be attractive overall. In 2012, the total global market for omega-3 ingredients was more than USD $2.5 billion;in terms of unit shipment, the global demand for omega-3 ingredients was 117,223 metric tons (MT) and is expected to reach 223,471 MT in 2023 with a CAGR of 6 percent during the forecast period. North America continues to represent the biggest market for omega-3 ingredients of global revenue, and the Asia Pacific region represents the most promising set of markets in the future for omega-3, following the surge in economies, GDP, increasing income and awareness levels. Also consistent with the past, natural fish 30-percent omega-3 EPA and DHA oils represent the largest category within the global marine oils sector in terms of volume, but its market share is falling quickly to other sources such as krill oil, algae and other vegetable-based omega-3s, and is expected to drive sales of omega-3 ingredients in the future.
As a consequence, the global omega-3 ingredients market is in the late growth stage of its product life cycle, and in many regards is reaching a state of market maturity much faster than what many industry insiders had expected. This is mainly due to the aforementioned challenges that are still unaddressed. However, many suppliers have been, and continue to be, successful and will likely continue to do so because of the key success factors:
Strong science supporting omega-3's efficiency

Aggressive marketing of scientific findings in order to increase consumers' awareness of health benefits

Support of the industry's efforts to put pressure on regulators to review and endorse the scientific and economic findings of omega-3's health benefits

Combination products with omega-3s with omega-3 mixed with other dietary supplement ingredients (or are inherently present in the ingredient as the case of krill oils) are nearly one half of all omega-3 products on store shelves. This creates opportunities for suppliers to further differentiate by providing consumers "all-in-one" solutions for their nutritional needs.
Christopher Shanahan is global program manager—food & agriculture at Frost & Sullivan (frost.com).
Subscribe and receive the latest insights on the healthy food and beverage industry.
Join 47,000+ members. Yes, it's completely free.
You May Also Like
---