The Supreme Court's Matrixx Initiatives Decision
The Supreme Court's Matrixx Initiatives Decision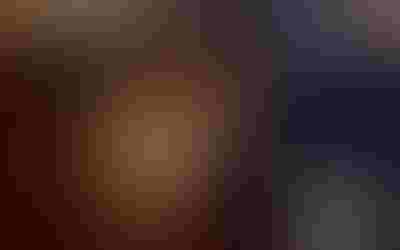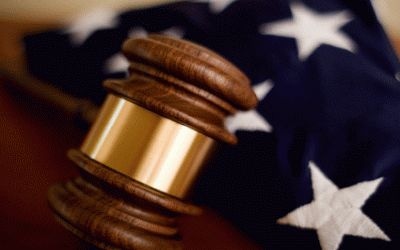 On March 22, 2011, a unanimous Supreme Court affirmed a Court of Appeals decision allowing a class action suit alleging Matrixx Initiatives defrauded investors by failing to disclose the potential existence of serious adverse events (SAEs) caused by its zinc gluconate homeopathic drug, Zicam Cold Remedy. Matrixx argued federal securities laws did not require the disclosure of SAEs unless they were reported to the company at a rate that reached statistical significance. The Supreme Court, however, refused to establish such a bright-line rule, and instead held that disclosure was required under any circumstances where a reasonable investor would find the existence of potential SAEs relevant to the decision of whether to purchase securities.
Through one of its wholly owned subsidiaries, Matrixx develops and markets over-the-counter (OTC) pharmaceutical products. For some time, its core brand has been Zicam, which is marketed to treat the common cold and associated symptoms. Zicam was sold to consumers in a variety of delivery formats, including nasal spray and nasal gel, accounting for approximately 70 percent of Matrixxs sales. Starting in 1999, Matrixx began to receive reports from health care practitioners about concerns that use of Zicam nasal gel might be related to a loss of sense of smell in patients. One such report was submitted by the neurological director of the Smell & Taste Treatment and Research Foundation, who noted a potential link between Zicam use and loss of smell in a cluster of patients.
In September 2002, Matrixxs vice president for R&D, Timothy Claret, was contacted by Dr. Miriam Linschoten of the University of Colorado Health Sciences Center after learning that one of her patients using Zicam Gel had suffered a loss of smell. Claret indicated he had heard other similar reports from consumers, but that he was unaware of previous studies linking the use of zinc sulfate to loss of smell and that Zicam had never conducted any studies of its own on the potential link between zinc delivered through a nasal application and loss of smell. By the following September, Dr. Bruce Jafek, also of the University of Colorado Health Sciences Center, had observed 10 additional patients suffering loss of smell while using Zicam. When Matrixx learned that Drs. Jafek and Linschoten intended to present their experiences with patients using Zicam at a meeting of the American Rhinologic Society (ARS) that month, the company warned them they did not have permission to use either Matrixxs name or the name of any of its products. The presentation was made without reference to Zicam.
Commencing Oct. 23, 2003, following the ARS presentation, Matrixx made a variety of public statements noting the company was poised for growth through the cold and flu season while expressing the expectation of 50-percent revenue growth over the coming year. In November 2003, Matrixx filed an SEC Form 10-Q noting the substantial risk posed by product liability claims, but failed to disclose that two such claims had already been filed by plaintiffs claiming loss of smell related to the use of Zicam. In January 2004, Dow Jones Newswire reported FDA was looking into complaints that Zicam could be causing some users to lose their sense of smell. In response, Matrixx issued a press release calling claims that its products were causing loss of smell misleading. Finally, on Feb. 6, 2004, Good Morning America presented a report highlighting Dr. Jafeks ARS presentation and noting that four lawsuits had been filed against Matrixx alleging Zicam caused users to lose their sense of smell. Matrixx stock lost more than 25 percent of its value in that days trading.
Plaintiffs in the class action considered by the Supreme Court are a group of Matrixx shareholders who purchased stock in the company between Oct. 23, 2003 and Feb. 6, 2004. Their claim alleges Matrixx violated Section 10(b) of the Securities and Exchange Act by failing to disclose material information that could have influenced a potential purchaser of the companys stock. In response, the company argued it did not fail to disclose the existence of adverse events relating to use of a pharmaceutical drug due to the absence of a statistically significant correlation between the use of a pharmaceutical and the reported adverse event. The District Court agreed and dismissed the case. The Second Circuit Court of Appeals reversed and reinstated the case. The Supreme Court also concluded information concerning the potential link between adverse events and a pharmaceutical did not have to reach statistical significance to warrant disclosure to potential investors.
The critical factor in Justice Sonia Sotomayors decision to reject the bright-line statistical significance standard was based on the long-standing rule that Section 10(b) requires disclosure of information a reasonable investor would factor into a decision of whether to purchase securities. Concluding that adopting a statistical significance standard for disclosure of SAEs would, artificially exclude information that would otherwise be considered significant to the trading decision . . ., Justice Sotomayor noted, medical researchers . . . consider multiple factors in assessing causation and in instances where the adverse event is rare, statistical significance may never be reached. Moreover, the Courts frequently rely on expert testimony to establish causation without any reference to statistical analysis. Finally, Justice Sotomayor cited Matrixxs attempts to downplay or refute any reports of a potential relationship between Zicam use and the loss of smell as indicating the company itself believed this was information that would be considered important by potential investors.
At the end of the day, the clear message for publicly traded companies engaged in FDA regulated business is that when there is any doubt as to whether securities traders would want to know potentially adverse information about adverse effects that may be linked to the regulated activity, disclosure is the only safe course.
Marc Ullman, Esq., is a partner in the New York-based firm Ullman, Shapiro & Ullman . His practice includes representation relating to FDA compliance, regulatory issues, FTC proceedings and litigation.
Subscribe and receive the latest insights on the healthy food and beverage industry.
Join 47,000+ members. Yes, it's completely free.
You May Also Like
---