Supplement Trade Associations Plan Lobbying Efforts for 115th Congress
Supplement Trade Associations Plan Lobbying Efforts for 115th Congress
Leaders of industry trade associations plan to remain active on Capitol Hill in 2017, educating new lawmakers, advocating for wider public access to supplements, and seeking additional relief to protect a nearly US$40 billion business.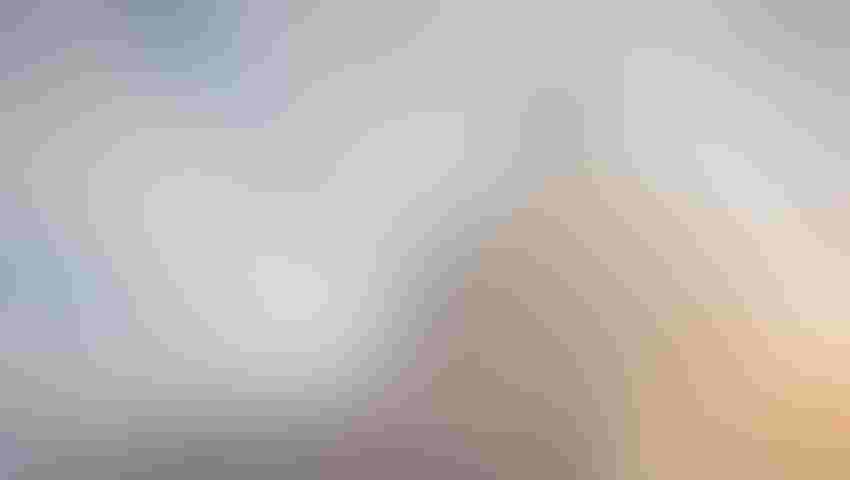 With Republicans controlling the U.S. Senate and House of Representatives in the 115th Congress, and Donald J. Trump in the White House, the dietary supplement industry may be less vulnerable to attack from Democrats like Dick Durbin of Illinois and Richard Blumenthal of Connecticut.
Still, leaders of industry trade associations plan to remain active on Capitol Hill in 2017, educating new lawmakers, advocating for wider public access to supplements, and seeking additional relief to protect a nearly US$40 billion business.
Daniel Fabricant, Ph.D., of the Natural Products Association (NPA) in Washington said one priority would be a focus on preemption of state food laws. He referenced the GMO (genetically modified organism)-labeling bill passed in 2016.
The National Bioengineered Food Disclosure Law preempted the continuance or establishment of state laws that require labeling of genetically engineered foods, instead directing the U.S. Department of Agriculture to develop—within two years—a national mandatory system for disclosing the presence of bioengineered material. As a category of food, dietary supplements will likely be subject to the federal law.
"There's some willingness to say, 'Hey, you know we really only need one set of good food laws across the country," said Fabricant, whose organization's members include food, dietary supplement and personal care interests. "We don't need 50 different ways that people can get sued."
Personal care product legislation introduced in 2015 by Sens. Diane Feinstein (D-California) and Susan Collins (R-Maine) also had a state-preemption component, Fabricant pointed out in an interview. The bill would have increased FDA's authority to regulate ingredients in personal care products.
Fabricant, who formerly led FDA's Division of Dietary Supplement Programs, said the broader food industry should be focused on the issue of state preemption.
Asked whether states and state attorneys general are overstepping their territory in policing the industry, Fabricant responded, "Let's look at California. Prop 65 … if that's not overreach, I don't know what is."
Fabricant said NPA is looking forward to working with old and new champions of the natural products industry, such as Josh Gottheimer (D-New Jersey), an incoming member of the House of Representatives who is a former aide to President Bill Clinton.
"We've made some inroads with some great people," Fabricant said, but he also advised the industry is losing friends as well in Congress. Rep. Matt Salmon, a Republican from Arizona who was honored with NPA's Lifetime Achievement Award, didn't seek re-election to the House. Salmon's endeavors included his opposition to an attempt to overregulate natural products and supplements in Puerto Rico, the trade group said.
With Senate Minority Leader Harry Reid (D-Nevada) retiring, Fabricant expressed hope that the two parties in Congress would be more willing to negotiate with each other. "I think there's more of a willingness to collaborate, cut deals," he said, "but we'll see."
While Fabricant described continuing lobbying efforts on Capitol Hill as a grind, he said NPA embraced the work. "It's more exciting when it's a grind, and it's easier to talk to the industry about the grind when things are actually moving through both legislative bodies," he said. "And the Senate, that's where we're hopeful."
Mike Greene, vice president of government relations with the Council for Responsible Nutrition (CRN), said CRN planned to engage with newly elected members of Congress as it had done in previous years. The trade group is seeking to encourage freshman legislators to join the congressional dietary supplement caucus and gauge their interests and objectives. CRN is aiming to meet with around 60 members of Congress in the House and Senate by the end of April, Greene said.
Loren Israelsen, president of the United Natural Products Alliance (UNPA), said his organization's political advisors intended to welcome new members of Congress. UNPA's advisors, Peter Reinecke and Patricia Knight, are experienced lobbyists with deep connections on Capitol Hill, having served as staff members to senators who crafted the 1994 Dietary Supplement Health and Education Act (DSHEA): retired Sen. Tom Harkin (D-Iowa) and Sen. Orrin Hatch (R-Utah).
UNPA also planned to reach out to lawmakers on committees of jurisdiction, such as the Senate Committee on Health, Education, Labor, and Pensions (HELP), explaining issues of interest to the industry, Israelsen said. The HELP Committee, whose jurisdiction encompasses FDA, is chaired by Sen. Lamar Alexander (R-Tennessee). Greene said CRN had a good relationship with Alexander's office.
Such relationships could help the industry further its legislative objectives, such as getting a bill passed by Congress that would authorize supplements to be deductible from tax-free medical savings accounts. In 2016, Hatch introduced legislation that would have expanded the use of Health Savings Accounts (HSAs) and Flexible Spending Accounts (FSAs) to dietary and nutritional supplements. The Health Savings Act of 2016 also was introduced by Rep. Erik Paulsen (R-Minnesota).
Greene said the dietary supplement clause could be resurrected in a larger bill, such as one focused on tax reform.
CRN also wants the new Congress to make available multivitamins through the Supplemental Nutrition Assistance Program (SNAP), which offers food stamps to millions of Americans. The multivitamin language could be introduced in the nutrition title of the farm bill, a comprehensive piece of legislation dating back to Franklin D. Roosevelt's New Deal that will likely be up for consideration in the year 2018. Under SNAP, food-stamp recipients can purchase a soda and dessert cake but not a multivitamin, Greene said.
"You really see there is a need for better nutrition or better nutrients in the foods that people take, and it makes really … good sense to include a multivitamin because a multivitamin could address a lot of those concerns for pennies a day," he remarked. "Our goal is to work very closely with the other … trade associations to make this a reality once and for all."
Greene also stressed the importance of ensuring FDA's Office of Dietary Supplement Programs (ODSP) is adequately funded by Congress. Trump is expected to specify a dollar amount for ODSP—as well as the number of full-time employees—in his requested budget. In a development that was widely supported by industry organizations, FDA's Division of Dietary Supplement Programs was elevated to an office late in 2015.
"We're very much aware that there is a new administration that's focused on cutting back government," Greene said, "but CRN believes wholeheartedly that because our products are put into our bodies, above all they must be safe, and so we need FDA to appropriately regulate the dietary supplement industry."
Subscribe and receive the latest insights on the healthy food and beverage industry.
Join 47,000+ members. Yes, it's completely free.
You May Also Like
---