Sports Nutrition 2016: Legal & Regulatory Outlook
Sports Nutrition 2016: Legal & Regulatory Outlook
Individual accountability, field testing for adulteration and competitor lawsuits mark 2016 legal and regulatory issues in the sports nutrition segment.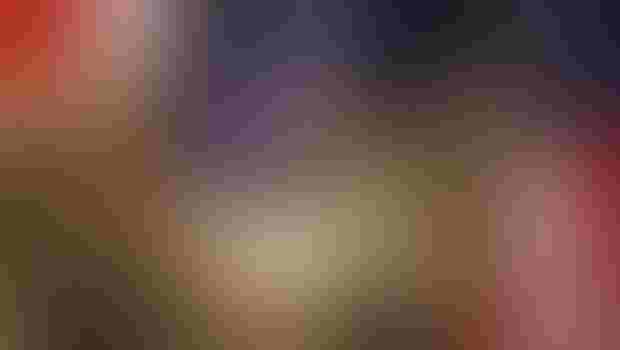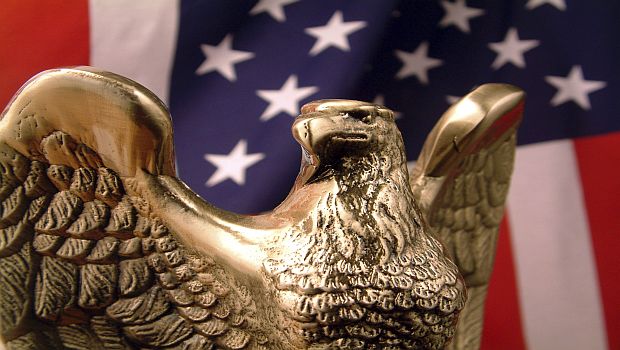 There will be plenty of legal and regulatory issues to talk about in the sports nutrition industry in 2016. It has been no secret federal authorities consider sports nutrition one of the top three problematic dietary supplement market segments, alongside sexual dysfunction and weight management. FDA and partner agencies will continue efforts to root out adulteration, safety and marketing violations, and some sports nutrition manufacturers, marketers and brand owners will surely face legal actions for their deficiencies and fraud. However, there are a few things to watch for in 2016.
FDA has been testing imported supplements for adulterants and counterfeit products. At a National Institutes of Health (NIH) workshop on liver injury and dietary supplements held earlier this year, Jamie Dunn, Ph.D., a chemist in FDA's Center for Drug Evaluation and research (CDER), explained the agency's use of ion mobility spectrometry at various ports and in the field found high rates of adulterated weight and sex supplements—91 percent of 168 weight-loss products screened since 2011 were flagged for possibly containing the drug sibutramine, and 79 percent of male sex/erectile dysfunction products tested showed adulteration with sildenafil.
The benchtop equipment is set-up for non-laboratory field agents to adequately screen supplements and send flagged products to agency labs for further analysis, explained Connie M. Gryniewicz-Ruzicka, Ph.D., from FDA's  Division of Pharmaceutical Analysis, at the late-December at U.S. Pharmacopeia (USP) Adulteration and Fraud in Food Ingredients and Dietary Supplements Workshop. She also said the agency plans to expand this pilot work on weight and sex adulteration to include screening for steroids and related compounds, especially in sports supplements.
This should serve as a warning to those importing and dealing in sports ingredients and products from overseas, especially China. FDA will certainly not be able to test all such supplements, but many will surely get caught in its nets.
Of course, the issue with FDA and federal regulation of dietary supplements, including supplements, has been one of enforcement. The agency—especially under former Dietary Supplement Division Director Dan Fabricant, now CEO of the Natural Products Association—has sent out plenty of warning letters, but advanced enforcement action has lagged. As one of Fabricants last actions, FDA seized tons of sports supplements containing the controversial stimulant DMAA that FDA previously warned was not a legal dietary ingredient.  However, many in the responsible industry feel warning letters are not enough of a deterrent…or a punishment.
With the passage of the Designer Anabolic Steroid Act (DASCA) in December last year, prohormones were pretty much taken off of the market, although some lingering inventory has still been offered for sale, mostly online. DASCA gave the Department of Justice (DOJ) more authority and tools to take enforcement action against steroid and prohormone-containing products marketed as sports supplements, but DOJ has taken no notable action relative to DASCA.
What DOJ has done, possibly in response to increased pressure from Congress and other stakeholders, is announce a broad sweep of illegal products masquerading as dietary supplements. The joint action involving DOJ, FDA, FTC and other agencies featured an indictment against USPlabs for fraudulent practices relative to its controversial Jack3d and OxyElite Pro sports supplements. The company was charged with falsifying documents, including certificates of analysis, for ingredients it said were from natural plants, but were actually chemicals from a Chinese supplier.  The tentacles of this alleged fraud reached retailers who were misled into selling the products and consumers, many of whom suffered liver injuries epitomized in a major nationwide outbreak linked to OxyElite Pro featuring a large number of cases in Hawaii.
This USPlabs case will be big news through 2016, for both the sports nutrition segment and the entire dietary supplement industry. In fact, at the recent Food and Drug Law Institute (FDLI) conference on litigation, enforcement and compliance, many of the presenters, including a number of top DOJ and FDA officials, seemed to hold this USPlabs case as similar in magnitude to the food safety case involving the Peanut Corporation of America (PCA).
One of the takeaways from the FDLI conference was the DOJ's push for individual accountability. Jonathan Olin, Deputy Assistant Attorney General in DOJ's Civil Division, said trends at DOJ include making sure corporate executives have appropriate incentives to comply with laws and regulations, and holding individuals responsible for misconduct. "Individual accountability is at the heart of [our efforts]," he said.
There was an entire session at the FDLI conference on individual liability and the Yates memo—former Deputy Attorney General Sally Quillin Yates, who took office in January 2015, sent a memo to DOJ staff announcing an initiative to hold individuals responsible for criminal and civil wrongdoing. "One of the most effective ways to combat corporate misconduct is by seeking accountability from individuals who perpetrated the wrongdoing," the memo stated.
In the FDLI session, attorney Timothy Moore, an associate with Shook Hardy & Bacon LLP, said the USPlabs case shows these individual targets are not just top executives, as the indictment included the formulator of Jack3d and OxyElite Pro.
Earlier this year, INSIDER talked to longtime sports nutrition industry insider Anthony Roberts, who said until people start going to jail, nefarious activities by unscrupulous sports supplement companies will continue. "They pay the fines and move on, starting back up under a different name" he said.
Despite the new focus on individuals, prosecution of individuals in these cases is very difficult to do, explained session moderator James M. Cole, the former Deputy Attorney (under Eric Holder) who preceded Yates. He further noted the shift to included more than executives will create difficulties for companies and their attorneys in the area of privilege—DOJ will require companies to hand over all information about employees potentially involved in any misconduct in order for companies to possibly win cooperation credits widely deemed necessary to mitigate financial consequences of such cases.
A trial date for the USPlabs case has not been set, but it will surely be the legal spotlight for sports nutrition in 2016.
The legal action in this category is not limited to DOJ, FDA and other federal entities. There has been an uptick in competitor lawsuits, as companies claiming to do the right thing relative to dietary supplement regulations are going after companies allegedly breaking many rules and seemingly getting away with it. Some examples of cases that will playout to whatever degree in 2016 include:
1.  Lawsuits filed by Arizona-based Nutrition Distribution LLC against sports supplement companies selling products containing SARMs, selective androgenic receptor modulators that have become the new leading edge way to get steroid-esque benefits without the side effects associated with steroids. The main offending ingredient is Ostarine; FDA has only sent out one warning letter to a supplement company over Ostarine, which is under development by drug companies.
2. Opposing lawsuits filed by Georgia-based Hi-Tech Pharmaceuticals and its owner Jared Wheat, and Texas-based Dynamic Sports Nutrition (DSN, d/b/a Anabolic Research) and its owner Brian Clapp. Hi Tech has alleged Clapp and Dynamic have infringed upon Hi Tech trademarks and have been misleading consumers into thinking Dynamic's sports supplements are steroids. A federal judge in Georgia ruled Clapp's preemptive lawsuit requesting a declaration of non-infringement was first-to-file, so the entire legal fight has been handed to a federal court in Texas.
What all this means is bad actors are being outed and some are facing legal cases. Is it enough? Not when you consider the tons of fly-by-night companies who sell sports supplements either containing illegal ingredients or feature illegal marketing without much repercussion.  The internet will remain a huge challenge for authorities to police, but 2016 may produce some lasting examples of a push by both regulators and competitors to clean up the sports nutrition market, even if only to a modest degree.
Subscribe and receive the latest insights on the health and nutrition industry.
Join 37,000+ members. Yes, it's completely free.
You May Also Like
---