Researchers Estimate Number of ER Visits Related to Dietary Supplements
Researchers Estimate Number of ER Visits Related to Dietary Supplements
The findings, which were lifted under an embargo late Wednesday, are based on data (3,667 cases) from 63 emergency departments that was obtained from 2004 through 2013.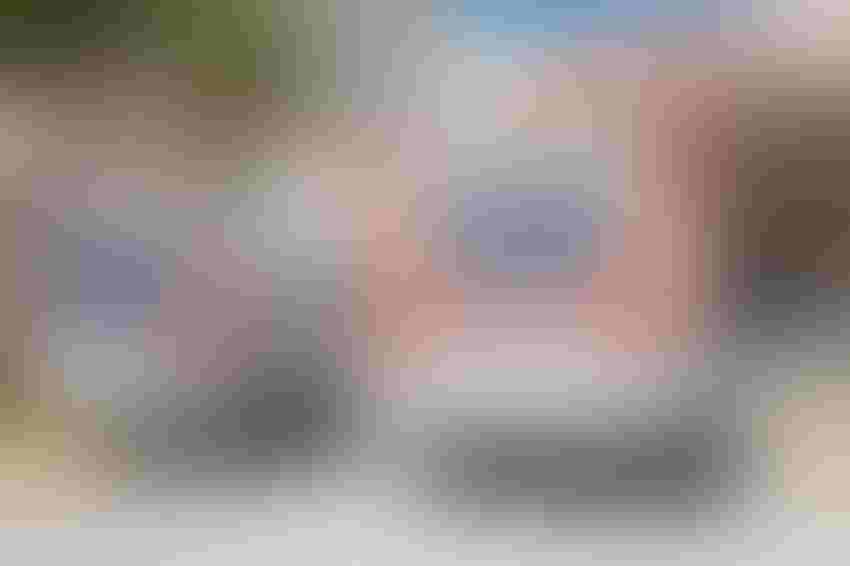 An estimated 23,005 emergency room visits annually are attributable to adverse events involving dietary supplements, and such visits have resulted in an estimated 2,154 hospitalizations each year, according to research published in The New England Journal of Medicine.
The authors defined the cases as those in which "the treating clinician explicitly attributed" the ER visit to the use of dietary supplements. The findings, which were lifted under an embargo late Wednesday, are based on data (3,667 cases) from 63 emergency departments that was obtained from 2004 through 2013.
"Such visits commonly involve cardiovascular manifestations from weight-loss or energy products among young adults and swallowing problems, often associated with micronutrients, among older adults," the authors wrote in the article, "Emergency Department Visits for Adverse Events Related to Dietary Supplements."
Detailed Findings
In the majority (88.3 percent) of ER visits, clinicians attributed the adverse event to one supplement versus multiple supplements. The elderly (persons at least 65 years old) were more likely to be hospitalized than younger individuals, with hospitalization rates of 16 and 8.4 percent, respectively, reported the researchers, who hail from the Centers for Disease Control and Prevention's (CDC) Division of Healthcare Quality Promotion, FDA's Center for Food Safety and Applied Nutrition (CFSAN) and other organizations.
Children who ingested supplements without supervision were responsible for one-fifth of the ER visits, and the product categories that were most commonly implicated in these cases included multivitamins; iron; supplements for weight loss; and products for sleep, sedation or anxiolysis, according to the article.  
Excluding cases of unsupervised ingestion of products by children, herbal or complimentary nutritional products comprised the most common product category (65.9 percent of ER visits) associated with adverse dietary supplement events, followed by weight loss (25.5 percent), energy (10 percent) and sexual enhancement (3.4 percent) products.
Women who visited the ER were more likely than men to report an adverse event from a weight-loss product, while men were more likely than woman to suffer an adverse event from sexual enhancement products, the researchers reported. For instance, weight-loss products were implicated in 30.4 percent of ER visits among females, compared to 17.6 percent among males.
The article defined dietary supplements as including orally administered herbal or complimentary nutritional products as well as vitamins and minerals. Also included in the ER analysis: products that don't fall under the regulatory definition of dietary supplements, but are used for complimentary health, such as topically administered herbal or homeopathic products. But the researchers excluded products that are typically considered to be foods or drinks such as energy drinks and herbal tea beverages.
Citing variances in "death registration practices" among hospitals and a lack of details on the circumstances surrounding deaths, the authors said their analysis excluded adverse events associated with fatalities on the way to an ER or following arrival.
Industry Responds
The Natural Products Association (NPA) questioned why the researchers obtained the data from the emergency departments rather than FDA's database containing serious adverse events on dietary supplements. Supplement manufacturers and distributors must submit to FDA certain reports that may be associated with deaths, hospitalizations and other "serious adverse events" that a 2006 federal law defines; physicians and others also may voluntarily report such information to FDA.
As Natural Products INSIDER reported in June, FDA received 2,793 mandatory adverse event reports (AERs) linked to the supplement industry in 2014. The figure was down from 3,289 AERs in 2013 and slightly below the 2012 number (2,844).
"The laws that regulate supplements require official reporting of adverse events so that the regulators, the health care community and others can review the data and make informed public policy decisions," said Dan Fabricant, Ph.D., executive director and CEO of NPA, in a statement. "This so-called study excludes that very data, which is more than puzzling because it was written in part by FDA officials who know this."
Duffy MacKay, senior vice president of scientific and regulatory affairs with the Council for Responsible Nutrition (CRN), said the study's results "reinforce that dietary supplements are safe products, particularly when put into context with the number of people—over 150 million Americans—who take dietary supplements every year."
"To put this projected number of 23,000 annual emergency room (ER) visits into context, we estimate that far less than one tenth of one percent of dietary supplement users experience an emergency room visit annually," MacKay added in a statement.
Rick Kingston, co-founder and president of scientific and regulatory affairs with SafetyCall International, an adverse event reporting (AER) specialist that focuses on adverse event management and post-market surveillance, cited limitations with the study and AERs in general.   
First, Kingston noted the data didn't assess the severity of the ER visits. Second, Kingston said physicians with limited knowledge about the interactions between supplements and prescription drugs may be more inclined to attribute an adverse reaction to a supplement. Third, he pointed out consumers may take supplements for an extended period of time, making it challenging to determine if there is a legitimate relationship between the product and the adverse effect such as a spike in blood pressure.
Finally, Kingston pointed out most consumers who suffered from a cardiovascular event were discharged from the ER rather than admitted to the hospital. According to the researchers, 89.9 percent of patients who suffered palpitations, chest pain or tachycardia were discharged from the ER.
If an event resolves itself without treatment, "it's an indication of the lack of seriousness," he said.
Sens. Blumenthal, Durbin Raise Concerns
Still, two U.S. senators who have consistently raised concerns about the dietary supplement industry said the study "confirms that not enough is being done to protect consumers—especially young adults—from dangerous dietary supplements."
"Despite industry's assertions that side effects from dietary supplements are extremely rare, we now know that dietary supplements have in fact resulted in tens of thousands of severe injuries and hospitalizations each year," Sens. Richard Blumenthal (D-Connecticut) and Dick Durbin (D-Illinois) said in a statement.
The senators plan to reintroduce the Dietary Supplement Labeling Act, a bill they declared "is desperately needed to improve the currently inadequate oversight of dietary supplements." First introduced in June 2011, the Dietary Supplement Labeling Act is designed, in part, to provide consumers with more information about the potential risks of dietary supplements and empower FDA with the authority to demand documentation verifying claims on labels are backed by competent and reliable scientific evidence.
Subscribe and receive the latest insights on the healthy food and beverage industry.
Join 47,000+ members. Yes, it's completely free.
You May Also Like
---