Premium Series: NDIs Now: What You Need to Ensure Compliance
Premium Series: NDIs Now: What You Need to Ensure Compliance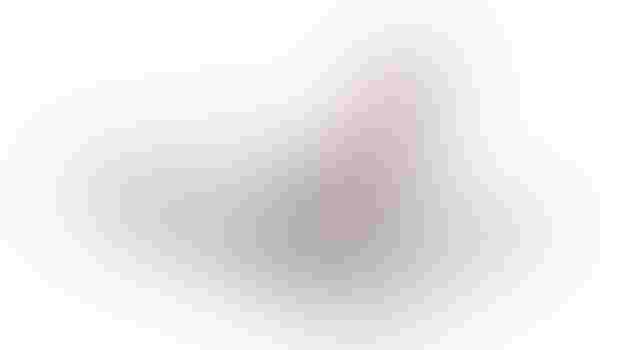 INSIDER Premium Series
Available On-Demand
February 5, 2014 - December 31, 2014
Co-sponsored by:



CRN Member Price:
$149*
*Discount subject to verification. Registrants that use the CRN member discount and are not members will be charged the additional $50 towards full registration.
Non-CRN Member Price:
$199

The FDA Draft Guidance on New Dietary Ingredient (NDI) Notifications will be re-issued in 2014, followed by a stakeholder comment period and another window of time for FDA to publish final NDI guidance. A significant amount of time will pass before industry has final guidance. However, ingredient innovation can't wait and compliance with the NDI provisions of DSHEA is mandatory now! Currently industry NDI activity is inconsistent, with some firms basing business decisions on the July 2011 draft guidance and others acting is if compliance is optional until final guidance is available, which is not the case!
In the absence of final guidance, some firms have reported their challenges with ingredient status decisions, many of which will be addressed by our experts during this webinar. For example:
How do I determine whether an ingredient is "new" or "old"?

What resources can I use to feel confident in this decision?

If the ingredient is determined to be in the food supply prior to DSHEA (and thus "old"), is the particular form of the ingredient I am using chemically altered?

If FDA has not objected to an NDI submission on an ingredient, but I am buying it from a different supplieram I still covered?

What if I have a new ingredient and I am prepared to invest in safety studies: should I focus my resources on obtaining generally recognized as safe (GRAS) status or submit an NDI notification?
This CRN/VIRGO webinar will convene regulatory expertsthree formerly with FDAand FDA's current Director of Dietary Supplement Programs, Daniel Fabricant, Ph.D., to discuss NDIs in the current environment. The presenters will address these real-life questions CRN has received from the dietary supplement industry.
Keep this in mind: Ingredient innovation decisions for long-term success are happening now. In the absence of final NDI guidance, a product that is not compliant with the NDI provisions of DSHEA is still an adulterated product. Participate in this webinar to gain significant clarification from current and past FDA experts on how to make sound ingredient regulatory decisions to secure long-term success for new ingredients.
Moderated by:
Duffy MacKay, N.D.
Vice President, Scientific & Regulatory Affairs
Council for Responsible Nutrition
Dr. MacKay is a licensed Naturopathic Doctor and was a co-owner and practitioner in a family-owned New Hampshire complementary and alternative medicine private practice for seven years. In addition to his hands-on experience as a practitioner in the field of integrative medicine, he spent eight years working as a medical consultant for two companies in the dietary supplement industry, including four years as an executive with Nordic Naturals, where he was in charge of clinical research. He previously served as Technical Advisor for Thorne Research. Dr. MacKay has published articles in peer-reviewed journals, and serves on the Editorial Board of two peer-reviewed publications: the clinical journal Alternative Medicine Review and the official publication of the American Association of Naturopathic Physicians, Natural Medicine Journal. Dr. MacKay earned his N.D. from the National College of Naturopathic Medicine in Portland, Oregon, and is licensed in the state of New Hampshire.
With:
Daniel Fabricant, Ph.D.
Director, Dietary Supplement Programs
U.S. Food and Drug Administration
Daniel Fabricant, Ph.D., is the Director of the Division of Dietary Supplement Programs at the U.S. Food and Drug Administration. Dr. Fabricant joined the agency in 2011, and in his time at the agency he has received multiple awards from both the FDA Commissioner and CFSAN Center Director in the process for innovating and implementing novel regulatory controls actions and policy, resulting in numerous and significant enforcement actions (legal and administrative) to safeguard the public health. Including both the first injunction and seizure of dietary supplement products for failing to meet good manufacturing practices standards, and the first use of administrative detention on dietary supplement products. Prior to FDA, Dr. Fabricant was most recently vice president, global government and scientific affairs, for the Natural Products Association. Dr. Fabricant earned his Ph.D. in Pharmacognosy, from the University of Illinois at Chicago.
Vasilios "Bill" Frankos, Ph.D.
Senior V.P. Global Product Science, Safety & Compliance, Herbalife
Former Director of FDA's Dietary Supplement Programs
Dr. Frankos serves as Senior Vice President for Global Product Science, Safety and Compliance. He is responsible for assuring that all products sold by Herbalife are safe, meet regulatory safety requirements and that all claims are scientifically supportable. He assures Herbalife's product development activities support the company's product portfolio strategy. Dr. Frankps retired from FDA in 2010, where he served as the Director, Division of Dietary Supplements programs. He was the lead scientist for dietary supplements for the FDA and was responsible for the full implementation of the DSHEA Act of 1994. While at FDA he also served as Special Assistant for Dietary Supplement Science Review, Staff Science Advisor in the Office of the Commissioner, and as a Senior Toxicologist in the Center for Food Safety and Applied Nutrition. Before joining the FDA, Frankos was a principal consultant with ENVIRON Corp. for over 18 years. He holds a Ph.D. in pharmacology and toxicology from University of Maryland Pharmacy School.
Mitchell Cheeseman, Ph.D.
Managing Director, Regulatory & Industry Affairs Department, Steptoe & Johnson LLP
Former Official in FDA's Foods Program for more than 20 years
Dr. Mitchell Cheeseman is a Managing Director in Steptoe's Washington, D.C., office, where he is a member of the Regulatory & Industry Affairs Department. Previously Dr. Cheeseman served as an official in FDA's Foods Program for more than 20 years. At FDA his primary experience was managing the food ingredient and packaging programs including experience in the regulation of direct food additives and food contact substances, color additives, Generally Recognized as Safe (GRAS) food ingredients, and bioengineered food. He held a leadership position over all of these regulatory areas as either the deputy director or acting director of the Office of Food Additive Safety for over five years and has held leadership positions over FDA's Food Contact Notification Program for the program's first 13 years of operation. During his FDA career, Dr. Cheeseman has been a lead in the development and implementation of FDA's Threshold of Regulation process for food contact substances and FDA's Food Contact Notification Program. He also served in the development of FDA's GRAS Notice Program. Dr. Cheeseman holds a Ph.D. in Chemistry from the University of Florida.
Robert Martin, Ph.D.
Senior Advisor for Food and Color Additive Safety, EAS Consulting
Former Deputy Director of FDA's Division of Biotechnology and GRAS Notice Review
Dr. Robert Martin is a former deputy director of FDA's Division of Biotechnology and GRAS Notice Review. His 38-year career at the agency included service as a research chemist and as a consumer safety office in the Division of Food and Color Additives. He became a supervisor and team leader after that division was renamed the Division of Petition Control. Dr. Martin holds a Ph.D. in chemistry from Georgetown University.
*All registration fees are non-refundable
*Content and speakers are subject to change
Subscribe and receive the latest insights on the healthy food and beverage industry.
Join 47,000+ members. Yes, it's completely free.
You May Also Like
---