Oregon AG Adds DMAA, Oxilofrine to GNC Complaint
Oregon AG Adds DMAA, Oxilofrine to GNC Complaint
GNC is now also charged with selling adulterated DMAA products in Oregon while knowing the feds were planning action to seize the products.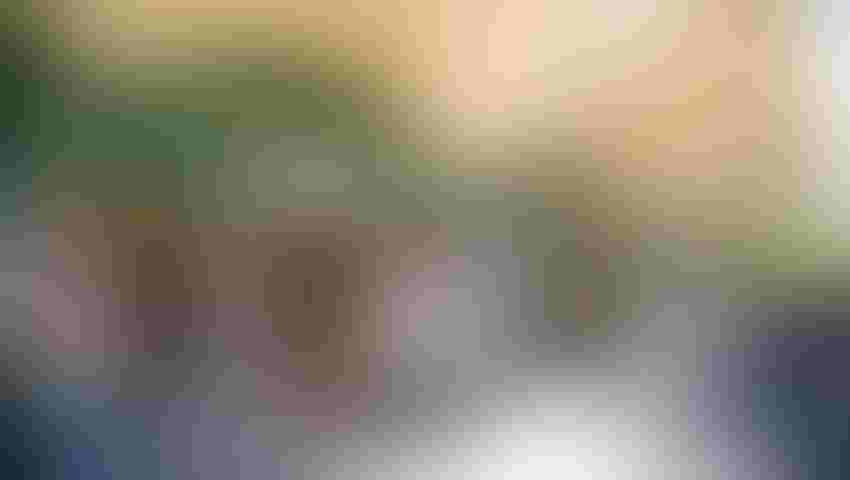 As the regulatory walls began closing in on DMAA (1,3-dimethylamylamine), GNC off-loaded DMAA-containing products in Oregon, according to new allegations by Oregon Attorney General Ellen Rosenblum in the ongoing case against the dietary supplement retailer.  The amended complaint, filed Sept. 19 in Multnomah County Circuit Court in Portland, adds the purported stimulants DMAA and oxilofrine to the list of compounds (e.g BMPEA and picamilon) allegedly sold by GNC in violation of Oregon's Unlawful Trade Practice Act (UPTA).
According to the updated filing, GNC knowingly sold products adulterated with DMAA to Oregon consumers at the same time federal regulators were moving to seize the products, and the company failed to make a number of disclosures to consumers, including FDA's determination that the ingredient was illegal.
The new 82-page filing stated a weeklong FDA inspection of GNC's Arizona warehouse in May and June 2013 prompted the agency to seek a warrant in federal district court to seize nearly 3,000 cases of DMAA-containing products. The DMAA products included brands (Jack3d and OxyElite) that were manufactured by USPlabs, which is a defendant in a criminal prosecution brought by the U.S. Department of Justice (DOJ).
The amended complaint noted similar inspections and actions were taking place in GNC warehouses in Pennsylvania and South Carolina around the same time.
Further, at the time of these inspections and pending enforcement actions, GNC was well aware FDA had sent numerous warning letters a year earlier to manufacturers of DMAA-containing products (e.g USPlabs), advising DMAA is not a legal dietary ingredient and the products were adulterated, according to the amended complaint. Months before the inspections, FDA had also issued a consumer warning in April 2013 that ingestion of DMAA, especially when combined with other stimulants (e.g. caffeine), could lead to dangerous blood pressure and cardiovascular problems, including heart attack. In the consumer warning, FDA noted it had received 86 adverse event reports (AERs) of illness and death associated with use of DMAA products.
As noted in the complaint, FDA obtained a warrant from federal court in Phoenix on June 25, 2013, and GNC ended up destroying DMAA products at warehouses in Arizona, as well as in Pennsylvania and South Carolina. However, while GNC destroyed products in those states, "[it] did not destroy the adulterated, illegal fugitive products that GNC had shipped to Oregon and elsewhere while the United States was preparing its actions and obtaining its warrants," according to the amended complaint.
The amended complaint lists more than 1,000 instances of sales of the USPlabs products—including Jack Classic Fruit Punch—in GNC stores throughout Oregon from the time of the inspections through late June. It also reported GNC's sales of Jack3d and OxyElite Pro from April 2009 through December 2013 in Oregon totaled more than US$2.5 million. Between the 2013 inspections and the end of 2013, GNC sales of these products totaled more than $.72 million, the complaint noted.
"GNC did not disclose to [Oregon] consumers the inspection or the pending actions and warnings from FDA," the amended complaint stated.  "GNC purposefully undertook to dispose of adulterated, illegal products by shipping them to Oregon and distributing and selling the now fugitive products to Oregon consumers."
In addition to DMAA, the amended complaint also alleged GNC knowingly sold products adulterated with the stimulant oxilofrine (methylsynephrine). The filing noted oxilofrine was linked to serious adverse events—nausea, vomiting, agitation, tachycardia, chest pain, and cardiac arrest—in Europe when consumed at far lower dose levels (1 to 5 mg) than the maximum recommended dose (190 mg) in Hi-Tech Pharmaceuticals' brand Fastin product sold by GNC from early 2013 to mid-2015.
Warning letters from FDA to manufacturers of products containing oxilofrine were not sent until March 2016.
The amended complaint seeks an injunction prohibiting GNC from engaging in unlawful trade practices, as well as a financial judgment covering the gains from the sales that violated UPTA; it also requests GNC be ordered to pay back Oregon consumers for the price they paid to buy the products named in the lawsuit.
In response to the original complaint, GNC said it hadn't conceded on the issue that the named ingredients are illegal. The company declined INSIDER's request to comment on the amended complaint.
Editor's Note: Looking to understand the breadth of AG's authority and what may be coming next? Join us for the State Attorneys General: Communication & Mitigation Strategies workshop on Wednesday, Oct. 5, at SupplySide West 2016.
Subscribe and receive the latest insights on the healthy food and beverage industry.
Join 47,000+ members. Yes, it's completely free.
You May Also Like
---