New York, Other States Target Powdered Caffeine as FDA Ponders Possible Ban
New York, Other States Target Powdered Caffeine as FDA Ponders Possible Ban
The New York State Senate passed a bill in February that prohibits the sale and distribution of powdered pure caffeine, while a version of the legislation is currently pending in the Assembly Health Committee.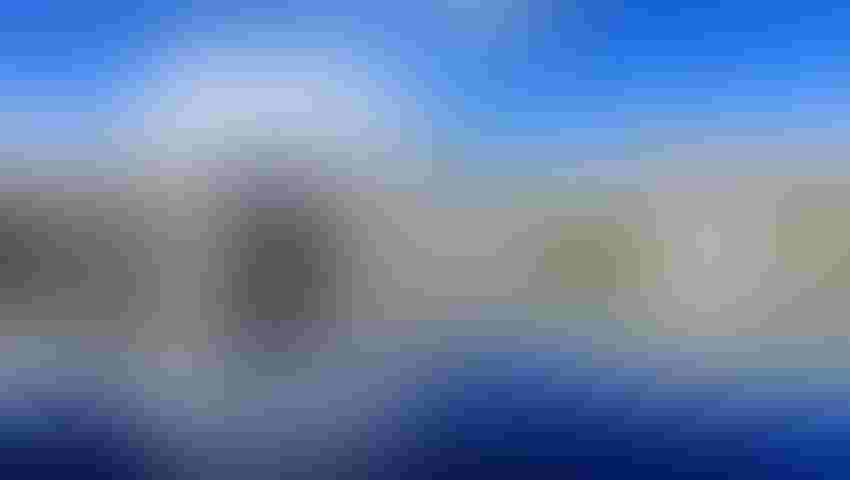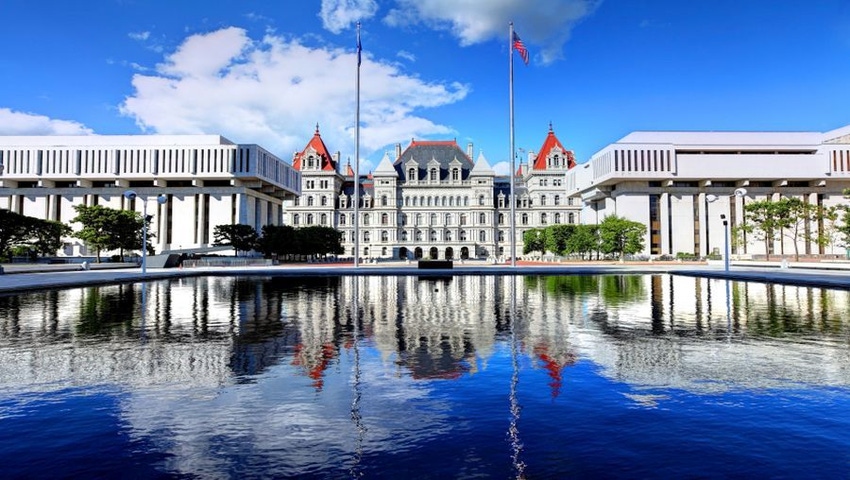 As FDA ponders a petition by a consumer interest group to ban the retail distribution of pure and concentrated caffeine as a dietary supplement, state legislators are continuing to take matters into their own hands.
The New York State Senate passed a bill in February that prohibits the sale and distribution of powdered pure caffeine, while a version of the legislation is currently pending in the Assembly Health Committee.
Illinois and Ohio already prohibit or restrict the sale of pure caffeine products. And at least three other states—Mississippi, Maryland and Rhode Island—have introduced bills in recent years to regulate caffeine in the wake of deaths tied to ingestion of caffeine powder.
Ingrid Lebert, director of government relations with the Council for Responsible Nutrition (CRN), which represents the dietary supplement industry, said her trade organization supports bills seeking to ban the sale of pure powdered caffeine to consumers.
"We hope that adding our voice to the choir calling for this type of legislation will increase the likelihood of passage and implementation to help keep consumers safe," she said in a statement.
CRN, as well as the American Herbal Products Association (AHPA) and United Natural Products Alliance (UNPA), have adopted policies and guidelines that discouraged the sales of bulk powdered caffeine to consumers by their members.
FDA has cited the difficulty in measuring a safe amount of pure powdered caffeine—just 1 teaspoon of pure powdered caffeine roughly corresponds to 28 cups of coffee.
"There have already been as many as 18 reported deaths, and many more suspected, as a result of pure powder caffeine," noted a memo on New York State Senate Bill 1641, which was sponsored by New York state senator Kemp Hannon, a Republican who chairs the Health Committee and represents the state's Sixth Senate District.
Suffolk County, New York adopted a local ban on the sale of powder caffeine in November 2014, becoming the first area in the United States to do so, the memo noted.
"The bills at the state level are a great start and often times, you can build momentum with state action and show that this isn't going to hurt the regulated industry," said Laura MacCleery, director of regulatory affairs with the Center for Science in the Public Interest (CSPI), whose petition to ban pure and highly concentrated caffeine is pending before FDA.
But MacCleery said a federal prohibition is "critical." In renewing calls this week for FDA to enact a ban, three Democrats in the U.S. Senate convened a press conference with CSPI and families whose loved ones have died after taking bulk powdered caffeine. MacCleery said the parties met with FDA on Tuesday afternoon.
"The federal ban is critical because it affects everyone in the country without having to go state by state," MacCleery said in a phone interview Wednesday. "It allows anyone monitoring the mail whether it's Customs [or the U.S. Postal service] to seize packages that they can identify as coming into the country that contain these products."
"And it sends a much clearer signal," she added. "Most people don't learn about state-by-state bills, and we really want the public to be aware of the hazards and risks here."
In July 2015, Illinois's Powdered Caffeine Control and Education Act became law. It prohibits anyone from selling or giving away powdered pure caffeine to persons under the age of 18. Anyone found guilty of violating the statute is guilty of a Class A misdemeanor, and a second or subsequent violation is a Class 4 felony.
"My legislation is more about consumer and public education than it is about regulation," Illinois state senator Jennifer Bertino-Tarrant, a Democrat, said in a statement after Senate Bill 9 was signed into law. "We need to be proactive in Illinois to prevent minors from being able to use a substance that, by simple mistake, could be deadly."
That same year, Ohio began prohibiting the sale of pure caffeine products. The law carves out an exception, allowing food processing establishments to possess pure caffeine.
Ohio state senator Gayle Manning, a Republican, introduced the legislation following the death of 18-year-old Logan Stiner. He died from a lethal dose of caffeine just days before his high school graduation. Logan's parents were on Capitol Hill Tuesday during the press conference.
"Logan's tragic death demands that we act to prevent future accidental deaths due to this unregulated and highly toxic substance," Manning said after the Ohio state Senate passed the legislation in June 2015.
According to U.S. lawmakers, data collected by the American Association of Poison Control Centers indicated that, since 2014, there have been 60 incidents involving powdered caffeine cases in at least half the states. Most of the cases involved minors, the lawmakers noted.
"It is disturbing that despite several unintended and untimely deaths associated with powdered caffeine, the FDA has done little to regulate these products or adequately enforce the standards in place to protect Americans from the substantial risk associated with ingesting powdered caffeine in any form," U.S. Sens. Richard Blumenthal (D-Connecticut), Dick Durbin (D-Illinois) and Sherrod Brown (D-Ohio) wrote Tuesday in a letter to FDA Commissioner Robert Califf, M.D.
FDA said it is reviewing the petition that was filed by CSPI. "The FDA remains concerned about pure powdered caffeine products and continues to consider every legal option in determining the best path forward," an agency spokesperson said Tuesday in a statement.
But MacCleery, whose organization ordered powdered caffeine from domestic companies and from Australia, Canada, the United Kingdom and South Korea, said FDA hasn't moved quickly enough. She noted a number of the products didn't comply with supplement-labeling regulations and failed to contain serving size amounts.
"One of them said, 'use sparingly,'" she said. "Another one said, 'Use in some amount.' It's really absurd."
Added MacCleery: "It's shameful frankly that they [FDA] haven't already started the process to get this product off the market."
Subscribe and receive the latest insights on the healthy food and beverage industry.
Join 47,000+ members. Yes, it's completely free.
You May Also Like
---