New Probiotic Research, NeuroActin Awarded Patent, Mironova Launches Heart Health Supplement
New Probiotic Research, NeuroActin Awarded Patent, Mironova Launches Heart Health Supplement
New probiotic research, a new supplement for heart health and a patent awarded to HP Ingredients Corp.'s NeuroActin are among top headlines in the dietary supplement category.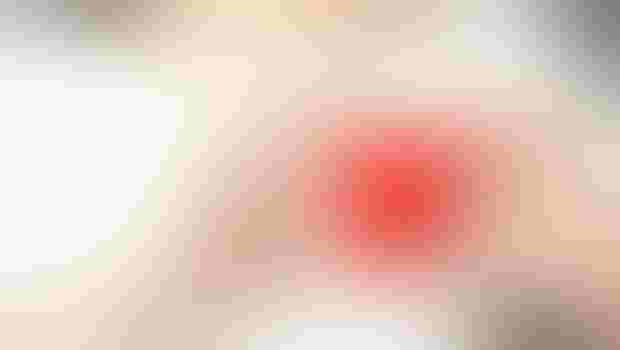 New probiotic research, a new supplement for heart health and a patent awarded to HP Ingredients Corp.'s NeuroActin® are among top headlines in the dietary supplement category.
An oral probiotic, BLIS K12®, was effective in preventing pharyngo-tonsillar infections, or recurrent tonsillitis, in children. The study, published in Therapeutics and Clinical Risk Management, was conducted using Blis Technologies' BLIS K12, a rare strain of Streptococcus salivarius. BLIS K12 is distributed in North America by Stratum Nutrition.
For this single-center, interventional-observational, independent study, 130 children with a history of GABHS (group A beta-hemolytic streptococci) infections were evaluated—76 of which were enrolled in a 90-day program requiring a once-a-day dose of a lozenge with BLIS K12. The remaining 54 children served as the control group receiving no probiotic. Each subject was monitored for the occurrence of GABHS pharyngo-tonsillitis for at least 12 months following their entry into the study.
Results showed that 88 percent of the treatment group experienced no pharyngo-tonsillar infections compared to only 22 percent of the untreated group. Even 9 months after the use of BLIS K12 had been stopped, the development of new pharyngo-tonsillitis infections was significantly lower when compared to the period before treatment.
Mironova Labs launched MironovaEGT+™, a dietary supplement to support healthy cardiovascular functioning. MironovaEGT+ contains ergothioneine, an antioxidant that supports heart health by preventing oxidative stress. Ergothioneine, a natural part of the human defense system, is received and delivered to high-stress areas, such as arterial walls, via a genetically-coded internal transport system.(J Pharmacol Exp Ther. 2014;350:691–700)
HP Ingredients Corp.'s NeuroActin was awarded a patent (US 2015/0352075 A1) for its potential use in brain and cognitive support supplements. The patent, "Treatment of Alzheimer's and Cognitive Impairment with Andrographolides," describes how andrographolide, a labdane diterpene and a major component of Andrographis paniculata (NeuroActin) was found to prevent and reverse neuropathology and stimulates neurogenesis.
"We found that andrographolide activates Wnt signaling and inhibits GSK-3b," said Nibaldo Inestrosa, patent co-inventor. "In doing so, Andrographolide induces post-synaptic proteins and synaptic function, improves memory and spatial learning in APP Alzheimer model mice, and stimulates neurogenesis."
Further, andrographolide—a potent anti-inflammatory agent isolated from the plant Andrographis paniculata—has been has been shown to reduce neuro-inflammation, protect against neuron cell loss, reduce amyloid-beta peptide levels and prevent the breakdown of the tau protein, explained Dr. Juan Hancke, patent co-inventor. Tau protein stabilizes microtubules, which transport food molecules, cell parts and other key materials in a healthy brain. 
Regarding andrographolide's role in neurogenesis, Annie Eng, CEO of HP Ingredients, said, "While our specific in vitro experiments entail markers for Alzheimer's disease, our research indicates a much broader potential for andrographolide to treat other forms of cognitive impairment … our patent supports the concept of protecting the brain's structure, promoting better memory and sharper mind, and hence, its healthy functioning."
Subscribe and receive the latest insights on the healthy food and beverage industry.
Join 47,000+ members. Yes, it's completely free.
You May Also Like
---