Neptune Production Relaunch On-Target
Neptune Production Relaunch On-Target
Bringing its production back to operations two years after a devastating explosion took a mixture of hard planning and good business fortunes.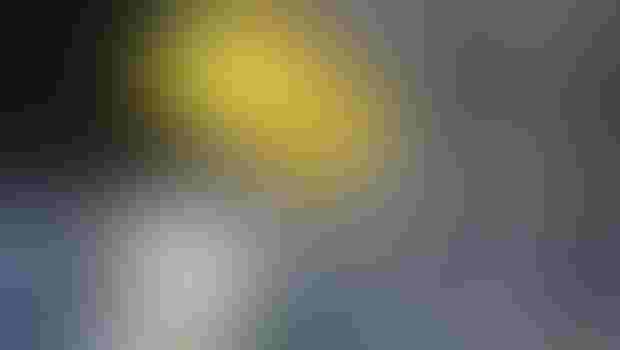 By most accounts, Quebec-based Neptune Technologies & Bioressources has had a good year, but not without hard work and difficult decisions. During the past year, the company settled its long-standing krill patent war in its favor, developed three new combination products featuring krill and other ingredients researched for benefits on specific health conditions, and restarted production at its rebuilt Sherbrooke plant, which was heavily damaged in a November 2012 explosion.
For Andre Godin, interim president and CEO of Neptune, looking back over the past year does not tell the whole story. Back in late 2012, Godin was the company's chief financial officer and became part of the sequestered management team that put together an action plan in the midst of the tragedy at its Sherbrooke plant. The team addressed the immediate concerns about the incident, and it also attempted to forge a path forward for the company.
"There was a lot of improvisation," he said. "You have a plan, and you try to execute it, but things rarely go as planned."
Neptune management formed recovery committees, each addressing a specific aspect, including human resources, plant reconstruction, sales and marketing, and finance. There had been significant insurance in place for the plant, which was near the end of a huge expansion project when the explosion occurred, and the company expected to recover between USD $18 million and $20 million. In the end, it received $17 million. But production was at a standstill at the company's only plant, and its premium NKO® krill ingredient wouldn't be on the market until the facility was rebuilt. Beyond insurance recoveries, which started coming in around January 2013, the company had no guarantee it wouldn't burn its cash before being able to increase revenues.
While it secured a small short-term krill supply and sought contract manufacturing agreements for additional krill, supply was low.
 "It was difficult to survive," Godin said, pointing to decreased margins and revenues and increased cash burn rate. It had raised $30 million in a common share offering shortly before the incident, but raising such cash post-incident would be difficult.
In October 2013, Neptune secured a $12.5 million loan from Investissement Quebec to fund the estimated $43-million recovery project, including reconstruction of the Sherbrooke plant. This was a big month for Neptune, which settled patent infringement legal battle with three krill oil competitors around this time.
Neptune had been in a long fight over what it called infringement of its krill oil patents, namely the composition of matter patent (U.S. No. 8,030,348). Rimfrost USA, Olympic Seafood AS and Bioriginal Food & Science Corp. agreed to resolve the U.S. International Trade Commission (ITC) investigation by entering into non-exclusive, royalty-bearing licenses with Neptune and paying additional royalties on krill they sold before the settlement. Neptune and Rimfrost immediately signed a renewable non-exclusive supply agreement, under which Neptune could purchase up to 800 metric tons of krill oil at a preferred price for a three-year term. This helped Neptune supply its customers during the rebuilding of the Sherbrooke plant.
Two other competitors involved in the krill patent fight, Aker Biomarine and Enzymotec, did not settle right away. In December 2013, Neptune and Aker came to an agreement similar to the earlier settlements, including the non-exclusive, royalty license and one-time payment for sales prior to the settlement. Enzymotec held out until April 2014, but the agreement was similar in the end.
Neptune raised about $23 million in its Acasti Pharma subsidiary in a December 2013 share offering, and closed a Neptune common share offering in March 2014 for about $25 million. Its plans for the use of the proceeds provided a clue to the company's desire to invest in product development. A few million went toward the Sherbrooke reconstruction and patent infringement protection efforts, but $5 million was earmarked for its NeuroBioPharm subsidiary to continue developing and validating promising omega-3 phospholipid therapies for neurological health.
"Neptune has always invested in research," Godin noted. "Neptune is not just a fishery or manufacturer, but is more like an innovation company." He explained research and development generates intellectual property (IP) and adds value to the company long-term.
In fact, when Neptune announced in June 2014 that its Sherbrooke reconstruction was complete, had received all the necessary operation permits and would resume production, it boosted it with news of three new krill combination products—NKO®Beat (heart health), NKO®Flex (bone and joint) and NKO®Focus (brain and vision)—targeted for launch in late 2014.
The company laid out plans for a phase-in of its resumed operations at its production plant, which would start at 50 metric tons per month in July and eventually reach 150 metric tons by the end of the year. Godin said the company's customers are eager to have NKO®Premium krill oil available again; some customers made due with the krill oil Neptune sourced from Rimfrost and others, but Godin reported several customers have been holding out for the premium ingredient.
Another score for Neptune was being able to hire back many of the employees that lost their jobs when the plant exploded and sales dwindled.
"We basically made a plan to survive a very difficult period, and for the most part, it came true," Godin said. The goal was to keep as much distribution as possible and maintain positive revenue, even if margins were low, until production could resume. "We had some delays in completing the reconstruction and resuming production, but we made it through a tough 20 months, and we are ready to bounce back." He noted Neptune adopted all the safety and related recommendations for its plant reconstruction, no matter how demanding government officials were.
"I learned to never give up," Godin said, adding it is important for companies facing a crisis to have a positive attitude and the strength to adjust the recovery plan . "There were periods when it was easy to get discouraged, but we always saw the company succeeding."
Recently, Neptune announced its Sherbrooke plant is now operating at an annual production capacity of 50 metric tons.
Subscribe and receive the latest insights on the healthy food and beverage industry.
Join 47,000+ members. Yes, it's completely free.
You May Also Like
---