Krill, Curcumin IP Struggles Advance at USPTO
Krill, Curcumin IP Struggles Advance at USPTO
Recent rulings from the U.S. Patent and Trademark Office (USPTO) have continued krill and curcumin intellectual property debates.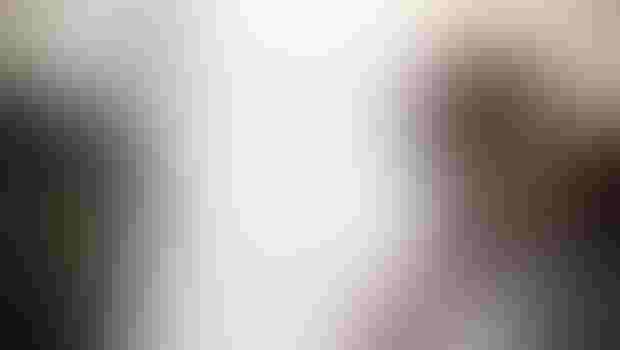 Recent rulings from the U.S. Patent and Trademark Office (USPTO) have continued krill and curcumin intellectual property debates. 
USPTO issued a decision in an Inter Partes Review of a patent filed by Neptune Technologies & Bioressources Inc., which Neptune said requires Aker BioMarine and Enzymotec to pay royalties to Neptune. "In light of the PTAB's decision, Aker and Enzymotec will be obligated to make royalty payments to Neptune based on their sales of licensed krill oil products in the United States," said Jim Hamilton, president and CEO of Neptune. "The decision clearly supports the validity and enforceability of our '351 composition of matter patent. Now that the positive decision has been rendered, we can collectively turn our attention to building the industry and growing the krill oil market."
However, Enzymotec said it intends to appeal the USPTO decision and noted it won't pay royalty, unless the final outcome, following the appeal, is unfavorable to Enzymotec. When asked if it would appeal, Aker said "We are currently considering our options," in an emailed statment. Aker also noted USPTO's ruling doesn't necessarily mean it will have to pay royalties.
USPTO's Patent Trial and Appeal Board (PTAB) upheld certain claims in the U.S Patent No. 8,278,351's settlement and license agreements established in December 2013 with Aker and April 2014 with Enzymotec, after it reviewed claims in Neptune's '351 patent. Enzymotec said the April 2014 agreement gave Enzymotec worldwide non-exclusive license to the entire 8,030,348 patent family of Neptune, which includes the '351.
Enzymotec said USPTO determined that 26 out of 28 challenged claims in the patent were unpatentable.
The krill patent battle between Aker and Neptune was fought over several years, involving several patents.
In the United States, Neptune's patents '351 and no. 8,030,348 were contested by Aker after Neptune used them to file infringement lawsuits against Aker. Both the '351 and '348 patents contain claims to krill extracts comprising a phospholipid suitable for human consumption.  Aker said with both patents, Neptune did not give the USPTO all of the necessary information to determine if the krill oil extracts and compositions could be patented. Aker said prior material, which was not provided to USPTO, establishes Neptune's processes were known well before the filing date of the patent.
USPTO agreed to review the patents in 2011, however, this new ruling upholds Neptune's '351 patent.
In 2013, Aker BioMarine requested that USPTO review the validity of another patent (no. 8,383,675) granted to Neptune, which contains a claim to a capsule holding krill extract with phospholipids
Also in 2013, Aker BioMarine asserted that USPTO rejected another Neptune patent (no. 8,057,825) that contained claims to a method of reducing cholesterol, platelet adhesion and plaque formation. Neptune countered that USPTO's Action Closing Prosecution (ACP) in that case was not an official rejection.
In an emailed statement, Aker BioMarine said it is currently licensed under the '351, '348 and '675 family of patents, and "In January, the USPTO PTAB affirmed the invalidity of all 97 claims of the '825 patent."
In other patent news, Sabinsa Corp. concluded a patent infringement lawsuit against HerbaKraft, the second of four companies it filed suit against in the U.S. District Court of New Jersey. The lawsuit alleged HerbaKraft was selling products that infringed upon Sabinsa's Curcumin C3 Complex® US Patent (no 5,861,415), which protects compositions, methods of use and methods of extraction of a nutritional supplement in the United States.
HerbaKraft agreed, in addition to any undisclosed monetary settlement, to discontinue any and all future sales of curcumin to outside distribution.
Last month Sabinsa reached a settlement with Prakruti Products Private ltd. in regard to the '415 patent; it continues its suits against by NutriBioLink LLC, and Olive Lifesciences Private Ltd.  In Germany, Sabinsa continues to litigate a European curcumin patent infringed by Olive Lifesciences.
Related Content:
Neptune Granted Continuation Patent
Neptune Announces Partial Settlement in ITC Patent Investigation
Neptune, Acasti Unable to Reach Final Settlement with Enzymotec
Neptune, Aker BioMarine Sea-Deep in Patent Combat
Krill Companies to Cease Fire During Patent Reexamination
Subscribe and receive the latest insights on the healthy food and beverage industry.
Join 47,000+ members. Yes, it's completely free.
You May Also Like
---