Kaneka, ZMC CoQ10 Dispute Heads to ITC
Kaneka, ZMC CoQ10 Dispute Heads to ITC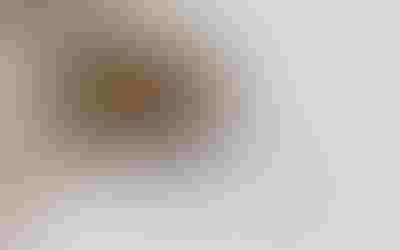 WASHINGTONKaneka Corp. stepped up its actions against a range of companies it has charged are infringing a U.S. patent related to the production of coenzyme Q10 (CoQ10). On June 17, Kaneka filed a complaint (No. 337-TA-2822) with the U.S. International Trade Commission (USITC)an independent federal agency charged with investigating and adjudicating on matters of tradealleging unfair trade practices by importing and selling CoQ10 products related to the patent at issue. Named in the complaint were Zhejiang Medicine Co. Ltd., ZMC-USA LLC, Xiamen Kingdomway Group Co., Pacific Rainbow International Inc., Mitsubishi Gas Chemical Co. Inc., Maypro Industries and Shenzou Biology & Technology Co. Ltd.
The U.S. patent, No. 7,910,340, was assigned to Kaneka on March 22, and relates to a process for producing ubiquinol and ubiquinone. As reported by INSIDER on March 29, Kaneka and ZMC both then filed legal actions, with Kaneka alleging patent infringement by all the defendants named above, and ZMC asking for declaratory judgment that the 340 patent claims are invalid and unenforceable.
Kanekas new complaint requests the USITC investigate the alleged use of the 380 patent by the defendants, and issue an exclusion order banning the importation of infringing products, and halting marketing, advertising and warehousing of inventory for distribution and use in the United States. USTIC published notification of the complaint and request for comment in the Federal Register (June 23, 2011; 76(121):36936-7). In a press statement Kaneka also noted it is investigating the use of the allegedly infringing CoQ10 ingredients in a variety of consumer products.
In fact, letters were sent to several natural products industry companies by the Adli Law Group, discussing the March lawsuit filed by Kaneka and the USITC complaint. The firm advised the companies to take all necessary measures" to avoid the use of CoQ10 ingredients that may be infringing the 340 patent.
ZMC released a statement on June 24 addressing both the USITC complaint and the Adli Law Group letters. In the statement, ZMC continued to dispute Kanekas allegations related to patent infringement, noting it does not infringe the 340 claims and plans to defend the lawsuits aggressively" to prevent any actions from being taken against its customers.
Subscribe and receive the latest insights on the healthy food and beverage industry.
Join 47,000+ members. Yes, it's completely free.
You May Also Like
---