If it's adulterated, you may be incarcerated: Criminal liability for FD&C violations
If it's adulterated, you may be incarcerated: Criminal liability for FD&C violations
FDA has increasingly relied on the Park Doctrine—which states that the government can convict a company executive even if he isn't aware of a violation of the FD&C—to act against supplement brands.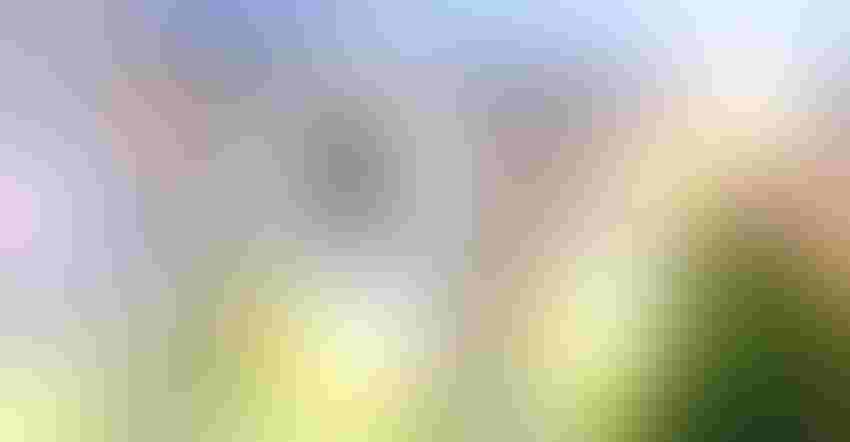 U.S. v. Park (421 U.S. 658 [1975]) has become an increasingly utilized weapon in FDA's enforcement arsenal throughout the last decade. The landmark case (commonly referred to as the "Park Doctrine" or "Responsible Corporate Officer" doctrine) reaffirms the Court's decision in U.S. v. Dotterweich and imposes strict liability on corporate officials for misdemeanor violations of the Federal Food, Drug, and Cosmetic Act (FD&C). The Court held that "the government establishes a prima-facie case when it introduces evidence sufficient to warrant a finding by the trier of the facts that the defendant had, by reason of his position in the corporation, responsibility and authority either to prevent in the first instance, or promptly to correct, the violation complained of, and that he failed to do so." Thus, an "awareness of wrongdoing" or "wrongful action" on the part of the corporate official are not required under the Park Doctrine. The court based this high standard on "the public interest in the purity of its food" and making "distributors of food the strictest censors of their merchandise."
While it was not frequently used as the basis for criminal prosecutions recommended by FDA in the years following the 1975 landmark case, in the last decade, FDA and the Department of Justice (DOJ) have expressed their intent to prosecute corporate officials under the Park Doctrine. Specifically, FDA stated its intent to increase the use of misdemeanor prosecutions to hold responsible corporate officials accountable in a March 4, 2010 letter from Margaret A. Hamburg, the Commissioner of Food and Drugs at the time, to Senator Charles E. Grassley. FDA subsequently published a set of non-exclusive, non-binding criteria that could be used by the agency to determine what matters it would recommend for misdemeanor prosecution under the Park Doctrine. The DOJ's Deputy Attorney General at the time, Sally Q. Yates, issued a memo in 2015 similarly stating that the DOJ intended to seek accountability from individuals involved in corporate wrongdoing.
FDA has referenced the Park Doctrine in several warning letters since the Hamburg letter and Yates memo, including placing responsibility on dietary supplement distributors for cGMP (current good manufacturing practice) violations committed not only by the distributor but also by the distributor's contractors (vicarious liability). Between February 2018 and August 2019, FDA issued 13 warning letters to dietary supplement companies that cited the Park Doctrine. Essentially all of these letters contained the same statement that, although a dietary supplement firm is permitted to contract out certain manufacturing, packaging and/or labeling operations, "it cannot contract out its ultimate responsibility to ensure that the dietary supplement it places into commerce (or causes to be placed into commerce) is not adulterated for failure to comply with dietary supplement cGMP requirements." The letters concluded that "a firm that contracts with other firms to conduct certain dietary supplement manufacturing, packaging and/or labeling operations for it is responsible for ensuring that the product is not adulterated for failure to comply with dietary supplement cGMP requirements, regardless of who actually performs the dietary supplement cGMP operations." Similar letters appear to have been issued by FDA as early as 2013, and the 13 warning letters issued in the last 18 months show that FDA continues to have every intention of holding responsible officials in dietary supplement companies criminally liable for any cGMP violations committed not just by the dietary supplement company, but also cGMP violations committed by manufacturers, packagers and labelers contracted by the dietary supplement company.
Of the 13 letters issued between February 2018 and August 2019, one warning letter was issued to a dietary supplement contract manufacturer, HealthTech International Inc., responsible for the content of the Supplement Facts label on the products it contract manufactured on behalf of another dietary supplement company. FDA concluded that even though the dietary supplement company was responsible for distributing into interstate commerce the product that was contract manufactured, the contract manufacturer "nevertheless has an obligation to know whether that product's label and labeling is in compliance with the [FD&C] Act." Thus, the potential to be held criminally liable under the Park Doctrine falls not only on the distributor for any cGMP violations committed by the contract manufacturer, but also on the contract manufacturer for its own cGMP violations when acting on behalf of another company in manufacturing, packaging, or labeling a dietary supplement product.
In a landmark FDA matter in 2015, the former president of Peanut Corp. of America received a sentence of 28 years in prison, the largest criminal sentence ever given in a food safety case, for his role in the conspiracy to defraud customers by knowingly shipping salmonella-positive peanut products. In another matter involving counterfeit 5-Hour Energy drink products, an owner was sentenced to 86 months in federal prison, while his wife was sentenced to 26 months in prison.
More recently, intentional adulteration has posed a widespread problem in the dietary supplement industry, where dietary supplements are being spiked with drug substances or banned ingredients. In March 2019, a Chinese national was sentenced to 18 months' imprisonment for circumventing the law by falsely identifying dietary ingredients imported into the United States, namely DMHA (dimethylhexylamine aka octadrine), causing supplements that incorporated these ingredients to be misbranded. Another business owner in Springfield, Missouri, was sentenced to just over three years in prison for marketing an all-natural male enhancement supplement that contained dangerous levels of sildenafil, the same active ingredient found in the prescription drug Viagra.
Based on FDA's expressed intent to use misdemeanor prosecution as a means of holding responsible corporate officials accountable, the emergence of FDA warning letters to dietary supplement companies citing the Park Doctrine, and DOJ's active enforcement against individuals, corporate officials should be wary of and ensure that any FD&C violations, including cGMP violations, in their company, as well as in any contract manufacturers they choose to do business with, are promptly remedied, and procedures are put in place to ensure that future violations do not occur.
Karmina Fefferman, associate, Amin Talati Wasserman, advises clients in the food, dietary supplement, and cosmetic industries on compliance with FDA and FTC requirements.  She reviews product labeling and marketing claims to help ensure that they are adequately substantiated and otherwise comply with federal regulations before they are brought to market.  She also has experience counseling clients on domestic and global requirements for food-contact materials. 
Subscribe and receive the latest insights on the healthy food and beverage industry.
Join 47,000+ members. Yes, it's completely free.
You May Also Like
---