How to File AERs, Satisfy the FDA, and Keep Your Sanity (Part 2 of 2)
How to File AERs, Satisfy the FDA, and Keep Your Sanity (Part 2 of 2)
Here's the conclusion to Robin C. Koon's post. The rest is up to you.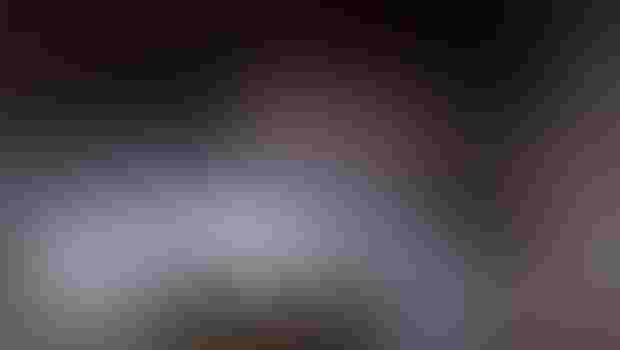 Before you start, please read part one. 
Submission Process 
The FDA has created several ways to submit a report: mail (paper), facsimile, online, and by telephone.
Mail:
Downloadable PDF (fill-in) forms. Located at:
http://www.fda.gov/Safety/MedWatch/HowToReport/DownloadForms/ucm2007307.htm
http://www.fda.gov/medwatch/report.htm
Mailing Address (for completed form): 
MedWatch
The FDA Safety Information and Adverse Event Reporting Program
Food and Drug Administration
5600 Fishers Lane
Rockville, MD 20850-9787
Facsimile: 1-800-FDA-1088 (for completed form)
Online: Through the Safety Reporting Portal (SRP)
http://www.fda.gov/Safety/MedWatch/
http://www.safetyreporting.hhs.gov/ 
Telephone:
1-800-FDA-1078 General
1-800-723-3366 Dietary Supplements
What Happens After Reporting to MedWatch?
• FDA staff enters the report into a database so that it is available for review and comparison (to other reports).
• An FDA safety evaluator, often a medical professional, reviews the report and examines the database for similar reports, looking for data trends and conducts an investigation if appropriate.
• FDA takes necessary action to protect public health if required.
FDA's subsequent actions may include:
• Further investigation.
• Issuing safety alerts advising the public and health care professionals to monitor a product's use, adjust the way it is used, or cease using it.
• Banning the ingredient/product for sale.
• Requesting a change in the product's design, labeling, manufacturing process, packaging, or distribution.
• Requesting a company to recall a product or require that further studies be done, to demonstrate the product's safety (prior to allowing the product back on the market).
Compliance
The FDA does have some expectations regarding a firm's responsibility toward either a serious or non-serious AER, and will potentially review them both during a GMP inspection/audit. Good compliance practices would include:
1. Having Standard Operating Procedures (SOPs) for AER processes (product complaints and related documents/records).
2. Performed adequate training of staff on AER handling and reporting SOPs.
3. Keep good records (data regarding products, manufacturing, quality, number of complaints, investigations, recalls, etc.).
4. Conduct thorough investigations and follow-ups.
5. Conduct post-market surveillance of your products (e.g. media, annual reviews).
Labels: Product labels for a long time have been required to contain the domestic address or phone number of the responsible party (the product's manufacturer, packer, or distributor). But this has changed, technically, as of December 22, 2007. 
According to the FDA, Section 403(y) of the FD&C Act (21 U.S.C. 343(y)) requires the label of a dietary supplement to include a domestic address (or P.O. Box) or domestic phone number through which to contact the responsible person to report a serious adverse event with a dietary supplement. If a domestic address is used on the label, it must include the full street address or P.O. Box, city, state, and zip code of the responsible person. If a domestic phone number is used on the label it must include the area code (e.g. a 800 or a local area code). If the label does not include the required complete domestic address or phone number, the dietary supplement is misbranded.
The FDA also recommends that the label also bear a clear, prominent statement informing consumers that they may report serious adverse events to the domestic address or domestic phone number on the label.
Summary
AERs are another evolutionary regulatory step in creating safer dietary supplements and in preventing or reducing serious adverse reactions requiring medical attention. It is important to stay ahead of the curve when making or selling dietary supplements, especially in light of the ever-changing complexity of the regulatory requirements (e.g., DSHEA, FSMA, and many more.)
For dietary supplements, the law has four major required provisions to remember: (1) the collection of all adverse event reports by manufacturers, distributors, and retailers; (2) the reporting of serious adverse event reports to the FDA within 15 days; (3) maintaining records of reports of all adverse events and knowing that FDA is allowed to inspect those records; and (4) that dietary supplement labels contain information to enable the reporting of serious adverse events related to the use of dietary supplements.
Having good preparation can make a firm compliant regarding the Dietary Supplement and Nonprescription Drug Consumer Protection Act (DSNDCPA). Ensure you have set up the required infrastructure within your company to be in compliance and to prevent receiving any negative regulatory action.
SOPs + GMP training + Regulatory Awareness = Compliance
Subscribe and receive the latest insights on the healthy food and beverage industry.
Join 47,000+ members. Yes, it's completely free.
You May Also Like
---