Herbalife Tells FTC Its Fully Compliant with Court Order
Herbalife Tells FTC Its Fully Compliant with Court Order
Herbalife told federal regulators that it has invested tens of millions of dollars to comply with a court order after the global nutrition company agreed in 2016 to restructure its business model in the United States.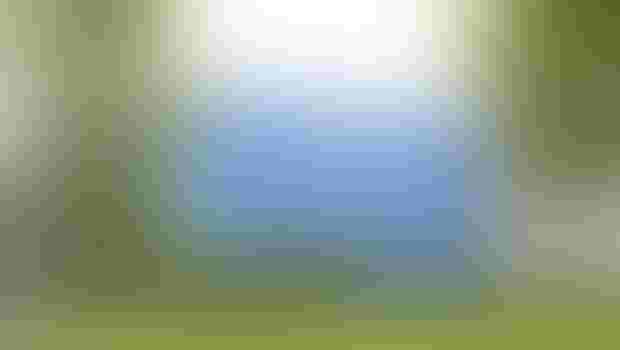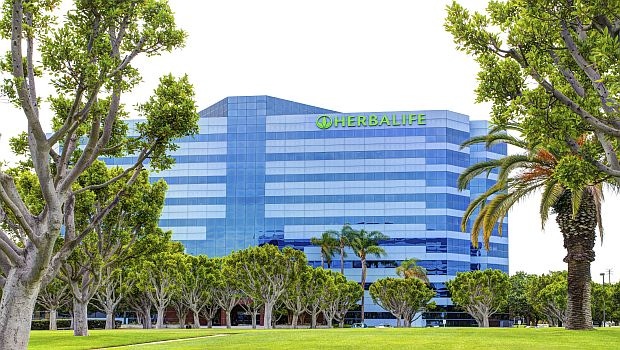 Herbalife told federal regulators that it has invested tens of millions of dollars to comply with a court order after agreeing in 2016 to restructure its business model in the United States. This agreement followed a years-long investigation by the Federal Trade Commission (FTC or Commission) stemming from allegations that Herbalife operated a pyramid scheme.
Herbalife submitted a report in July to the FTC, outlining its compliance with a stipulated order for a permanent injunction and monetary judgment entered in the U.S. District Court for the Central District of California.
"Herbalife has invested tens of millions of dollars and thousands upon thousands of employee hours in re-designing its compensation system, its rules, its distributor communications and its compliance function to conform to the terms of the consent order," Richard Werber, Herbalife's Acting General Counsel, wrote at the end of a 62-page report submitted to the Commission.
In the July 25, 2017 report, Werber concluded Herbalife "is in compliance with each and every one of the consent order's terms."
Setting 'New Standard'
The global nutrition company agreed in the summer of 2016 to restructure its operations and pay US$200 million following FTC's probe. The agency is responsible for cracking down on deceptive business practices, including pyramid schemes distinguishable from legitimate multilevel marketing programs .  
Billionaire investor William Ackman and other critics accused Herbalife of operating a pyramid scheme, exploiting its vast network of distributors, many of whom are minorities and allegedly joined Herbalife for the opportunity to earn income.
At the time her agency announced the court agreement with Herbalife, Edith Ramirez, then FTC chairman under the Obama administration, stopped short of calling Herbalife a "pyramid scheme."
However, the Commission alleged in a complaint that Herbalife's compensation system was an unfair one tied to recruitment of other distributors and not based on retail demand for products. Ramirez's agency also claimed Herbalife duped consumers into thinking they could earn lots of money selling diet, nutritional supplement and personal care products.
While Herbalife denied the allegations, the Commission and experts familiar with the intricacies of multilevel marketing said the 2016 stipulated court order represented a sea change in how Herbalife conducts business and rewards its distributors.
For instance, at least two-thirds of rewards paid by the company to distributors must be based on legitimate retail sales of Herbalife products. Herbalife must track and verify such sales.
In its third-quarter conference call with financial analysts, Herbalife CEO Rich Goudis noted the company is receiving millions of receipts each month in the United States, providing Herbalife "a new level of insight into customer behavior."
"Thanks to the dedication and hard work of our distributors, we have set a new standard for the direct sales industry and believe we will be able to enhance our marketing activities thanks to the new information we have at our disposal," Herbalife spokeswoman Jennifer Butler said in an emailed statement, in response to a request for comment on Herbalife's compliance report.
Compliance Report—Heavy Redactions and Insights
Herbalife was required to specify how it is complying with each section of the court order, including limitations on multilevel compensation, verification of retail sales and training for distributors.
The compliance report itself suggests Herbalife sought to keep the entire document confidential, but a heavily redacted version is publicly available on FTC's website.
"[T]he redactions make the report useless for any member of the public who is interested in whether Herbalife is truly in compliance with the order," said Douglas Brooks, a Massachusetts-based lawyer who over the years has represented distributors in class action litigation against multilevel marketers, including Herbalife.
INSIDER learned the report was publicly available after requesting a copy of it under the Freedom of Information Act (FOIA). The Commission appears to have made the record publicly available in response to an earlier FOIA request from another party.
Responding to the latter request in September, the Commission said some of the records were exempt from disclosure under several FOIA exemptions, including an exemption covering confidential commercial or financial information. The Commission also noted certain records were exempt from disclosure because disclosure of the information could reasonably be expected to interfere with its law enforcement activities.
Although heavily redacted, the publicly available report provides some insights into changes adopted by Herbalife to comply with the court order, including modifications to support its new compensation structure.
Among some of the changes, Herbalife modified its U.S. systems so that rewards would be based on the following types of transactions:
"Sales to participants who joined Herbalife exclusively for the product discount and who are not permitted to sell, recruit others or earn any multi-level compensation;

Profitable retail sales, as defined in the consent order, of a business opportunity participant's downline; [and]

Purchases by downline business participants for personal consumption within the allowable limits."
Herbalife said it has created several ways to create retail inventory receipts that may be submitted to the company. But the details have been blacked out over several consecutive pages. Other details to show Herbalife's compliance with various aspects of the court order are redacted throughout the report.
Independent Compliance Auditor
A separate report from an independent compliance auditor, Affiliated Monitors Inc., was due to FTC in November, detailing Herbalife's compliance with the court order. It is the first of several reports the auditor must submit to the Commission over a period of seven years.
Asked for comment on Herbalife's compliance report, an FDA spokesman, Frank Dorman, said the agency had nothing to add. In response to a reporter's request for the auditor's report, he said a FOIA request would need to be submitted.
In 2016, Herbalife and the Commission mutually selected Affiliated Monitors as the independent compliance auditor. Eric Feldman, of Affiliated Monitors, said the company submitted its first report to the Commission on Nov. 22.
Subscribe and receive the latest insights on the healthy food and beverage industry.
Join 47,000+ members. Yes, it's completely free.
You May Also Like
---