Herbalife Invests Heavily in AER Systems
Herbalife Invests Heavily in AER Systems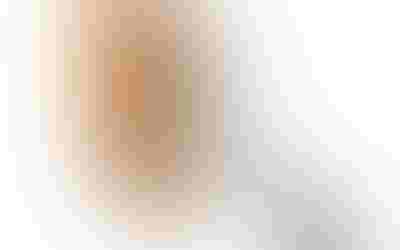 Three years ago, Herbalife Ltd. invested in a safety database containing adverse events associated with consumers' use of its nutrition and weight management products. The global company initially spent hundreds of thousands of dollars on the "Argus" database from Oracle, said Vasilios H. Frankos, Ph.D., Herbalife senior vice president, global product science, safety and compliance.


Argus replaced Herbalife's previous safety database, which was implemented in 2008 following passage of the Dietary Supplement and Nonprescription Drug Consumer Protection Act, which mandated reporting of serious adverse events.


As "an advanced version" of "FDA's Adverse Event Reporting System (AERS) database," Argus also is one of the few commercial systems that is capable of using a worldwide standard industry coding system for medical terminology, which is associated with adverse events, Frankos said.


"This standardized system [known as MedDRA or Medical Dictionary for Regulatory Activities] and terminology allows Herbalife to have a comparable perspective of how cases are being reviewed through regulatory agencies, which further improves our ability to perform risk assessments and implement corrective or preventative actions as necessary," he told Natural Products INSIDER in an emailed statement.


Argus is not the only system Herbalife leverages to monitor its adverse events. Through its global Customer Relationship Management On Demand system, Herbalife's Global Consumer Affairs team captures feedback from customers and distributors as well as visibility in real time related to product quality issues, Frankos said.


Marshaling the resources to effectively monitor adverse events is paramount to Herbalife, a public company with annual revenues of US$4.1 billion and worldwide operations. Not only does U.S. law require that Herbalife report serious adverse events, its failure to properly examine supplements for such events could lead to disgruntled customers, lawsuits and ghastly publicity.


A 2011 decision from the U.S. Supreme Court (Matrixx Initiatives v. Siracusano) opened the door for a public company and its executives to be sued for securities fraud if they fail to disclose certain adverse events.
Loren Israelsen, president of the United Natural Products Alliance (UNPA), warned that failure to report a serious adverse event could result in a warning letter from FDA.


If a company implements its own adverse event reporting (AER) system, "be sure it's robust," Israelsen advised industry in September during the FDA Compliance Group's Rocky Mountain Dietary Supplement Forum in Boulder, CO. "FDA is really happy if you can prove you have a robust system that works," he said.


Supplement firms are in a better position than government to identify problem areas. A report from the U.S. Government Accountability Office (GAO) found it can take several months or years for FDA to detect a trend that would lead to a government demand or request that a dietary supplement firm withdraw a product from the market.


"Herbalife believes a strong post-market surveillance system is the best way to assure the long-term safety and quality of its dietary supplement and food products," Frankos stated.


Managing potential adverse events is no simple feat. Such reports originate from a variety of sources, including consumers and their relatives, health care professionals, government agencies and distributors. Herbalife explained it may receive the information on the phone, through email or regular mail, via social media like Twitter or Facebook, and through direct contact with Herbalife in its offices or with its distributors.


"The reports are communicated via an internal electronic submission process and managed by our global post-market safety surveillance team at the corporate office," Frankos said.


But technology alone is insufficient to meet the law's AER requirements and analyze trends that might signal the need to shelve a product or reformulate an ingredient.


"I have not seen a single specific technology that picks up every problem," said Rick Kingston, co-founder and president of regulatory and scientific affairs for SafetyCall International, an AER specialist.


Kingston maintained companies need medical expertise. Case in point: Under federal law, dietary supplement firms must report an adverse event if it "requires, based on reasonable medical judgment, a medical or surgical intervention to prevent" certain outcomes including a "life-threatening experience" or "inpatient hospitalization." A call center worker without medical training is ill equipped to make that determination.


Herbalife appears to have ampleand qualifiedpersonnel dedicated to AER reporting. According to the company, it has trained staff to collect AERs in markets where it does business around the world. Frankos, the man leading Herbalife's compliance and safety efforts, used to be the number one official in FDA's Dietary Supplement Programs.


Although Herbalife conducts its own medical evaluations and has invested heavily in post-market surveillance infrastructure, the company sometimes enlists outside expertise for assistance with adverse events.


"In specific cases where certain specialist input is required, we do have a network of external resources that we use," Frankos said.
Most supplement firmsincluding marketers without contract manufacturing facilitiesclearly lack Herbalife's scale and vast resources. Still, Kingston maintains businesses can implement an AER system at an affordable price by outsourcing to a third party.


"Any size company should be able to afford a quality adverse event reporting system that is not going to break their company's budget," he said.
Subscribe and receive the latest insights on the healthy food and beverage industry.
Join 47,000+ members. Yes, it's completely free.
You May Also Like
---