GMO Labeling Requirements
GMO Labeling Requirements
The federal GMO labeling bill had a profound effect on the Vermont GMO labeling law, as well as raising interesting questions from a regulatory standpoint.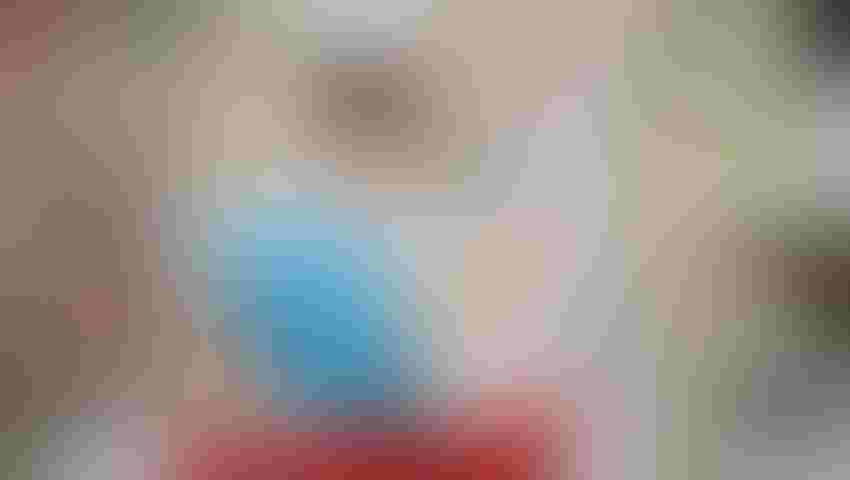 Few things are more polarizing in the food community than opinions and beliefs surrounding genetically modified organisms (GMOs). Despite FDA regulating GMO food no differently than non-GMO food (GMO food is subject to the same regulatory requirements as any other food), consumers have been increasingly demanding more information regarding the GMO content of food products. In July 2016, President Barack Obama signed into law a bill that mandates products disclose on their labels the presence of GMO ingredients. Although the idea seems straightforward, the new law has raised much confusion and many questions.
The Federal Rule
The new GMO labeling law will require foods containing a GMO ingredient to bear a disclosure on the packaging. This disclosure may be in the form of text, a symbol or an electronic link that directly leads to the required disclosure. Small food manufacturers also have the option to provide a 1-800 number for additional information. There are also modified requirements for small packages, and exemptions for small food manufacturers and retail establishments.
The new law applies to all foods regulated under the Federal Food Drug & Cosmetic Act, and any food subject to Federal Meat Inspection Act, Poultry Products Inspection Act or Egg Products Inspection Act, so long as the most prominent ingredient in that food would be subject to the Federal Food Drug & Cosmetic Act. In general terms, this means meat, poultry and egg products are not subject to the new GMO labeling requirements, so long as the first ingredient is meat, poultry or eggs (or, if the first ingredient is water, broth or something similar, the second most prominent ingredient in that food is meat, poultry or eggs). These three food categories are typically regulated by USDA. Keep in mind there are many nuances for deciding whether a product is subject to FDA or USDA jurisdiction, so brands should consult with appropriate regulatory experts when making this determination.
It is important to understand that currently, food products have no requirements to disclose their GMO content on labeling. The law that was passed merely directs the Secretary of Agriculture to create GMO labeling regulations within the next two years. Thus, the bill signed by President Obama only gives a basic framework of how the disclosure should be done, and the details will be filled in via the regulatory process in the next two years. These specific regulations will provide compliance dates of when the GMO labeling disclosure must be present.
Vermont Rule Is Moot
Seemingly, the No. 1 question following the passage of the federal GMO labeling bill is "What about the Vermont GMO labeling requirements?" In short, the Vermont GMO labeling requirements are no longer applicable. As soon as President Obama signed the federal GMO labeling law, the federal law preempted, i.e., took precedence over, any conflicting state laws. Although the Vermont law has different requirements than the federal law, the federal law takes priority, thereby rendering the Vermont law inoperative.
Lingering Questions
Because the new GMO labeling law is simply a directive to create more detailed regulations, there are many lingering questions the regulations should hopefully address.
• How Much GMO Will Trigger the Disclosure?
The new law directs the regulators to "determine the amounts of a bioengineered substance that may be present in food, as appropriate, in order for the food to be a bioengineered food." This seems to imply there may be a level of GMO presence that will not trigger a GMO disclosure. As with the Vermont GMO regulations, one might expect to see a de minimis category for which certain foods may be able to have trace levels of GMO ingredients without having to provide a disclosure.
• What Will the Disclosure Be?
Due to the complex science behind GMOs, the number of ingredients that could trigger a disclosure, and the new law's requirement that GMOs not be considered safer, or not as safe as, traditional food, crafting an appropriate disclosure that satisfies both industry and consumers may be a difficult task. Regulators must tread the fine line between a disclosure that appropriately educates the consumer, and one that may imply GMOs are not as safe, consequently discouraging a consumer from purchasing the product.
Further, FDA consistently uses the term "bioengineered" rather than "GMO," as it believes it is more accurate; the new law also primarily uses the term "bioengineered." Considering the consumer vernacular is "GMO," it remains to be seen which term will be used in label disclosures.
• Will Electronic Link Disclosures Be Sufficient?
In this age of technology, one could understand the policy behind providing disclosure in an electronic format. On one hand, some products could contain multiple ingredients that are GMO derived, causing the disclosure on the packaging itself to potentially become bulky, cumbersome and confusing. On the other hand, the electronic links may not be accessible to some consumers at the point of purchase, whether from lack of an internet-capable mobile device or lack of adequate mobile service. The new law anticipated this issue and directs that feasibility and usefulness of electronic disclosures be assessed after one year of use.
• How Will the Disclosure Requirement Be Enforced?
It is unclear what penalties companies would face if they failed to disclose the presence of GMO ingredients. The new law sets forth a procedure for auditing companies on compliance and publishing findings, but denies the ability to recall non-compliant products. Further, it is silent as to any fines or other penalties. Thus, enforcement capabilities of regulators remain to be seen.
• Will the Disclosure Requirements Affect Third-Party Certifications?
It does not appear the proposed regulations will do away with private non-GMO certifiers. The new law states lack of a GMO disclosure does not necessarily mean the product is completely GMO free. Therefore, unless the proposed disclosure regulations indicate to the contrary, third-party certifications would likely be unaffected by the GMO disclosure requirements.
Odds and Ends
Two parts of the new GMO labeling bill have interesting implications. The first relates to certified organic foods. For a food product to be certified organic under USDA's National Organic Program (NOP), it cannot contain GMO ingredients. Therefore, certified organic products could make a "Non GMO" claim if they keep the appropriate documentation on file. However, the new law goes one step further—stating certification alone is sufficient to substantiate a non-GMO claim. Although a seemingly fine distinction, it is a rare instance where the federal government has explicitly defined what documentation is sufficient to substantiate an advertising claim.
Another seemingly small part with possibly great implications is what is considered to not be a GMO food. The new bill prohibits animal products from being considered GMO solely because the animal was fed GMO feed. Several consumer lawsuits have argued that a Non-GMO claim is misleading because the animals ate GMO feed. The new law would therefore undermine these positions.
Both industry and regulators have long awaited explicit guidance regarding GMO labeling. The law proves to be a step in the right direction; however, key aspects of the law and corresponding regulations remain to be seen. Thus, companies should evaluate their products while awaiting more detailed regulations pursuant to the federal law.
Jennifer Adams, associate, Amin, Talati Upadhye (amintalati.com), focuses on defending companies in challenges from FDA, USDA, FTC, state attorney generals, advertising class action lawsuits and the National Advertising Division (NAD).  She also counsels on developing and verifying advertising claim substantiation, as well as labeling and cGMPs (current good manufacturing practices) compliance. Adams additionally advises clients on GRAS (generally recognized as safe) and new dietary ingredients (NDI) requirements, California Proposition 65 compliance and disputes, facility inspections, form 483 observations, FDA warning letters, import and export of FDA regulated products, detentions, seizures, injunctions and import alerts.
Subscribe and receive the latest insights on the healthy food and beverage industry.
Join 47,000+ members. Yes, it's completely free.
You May Also Like
---