GMO Labeling Advocates Celebrate Demise of Dark Act
GMO Labeling Advocates Celebrate Demise of Dark Act
Lawmakers excluded from a spending bill a rider that would have blocked the states from implementing mandatory GMO-labeling laws, food-safety advocates said.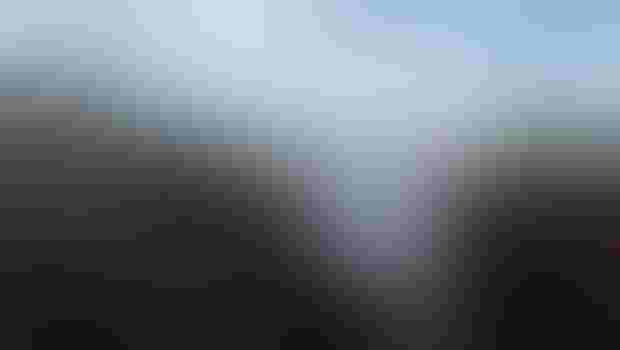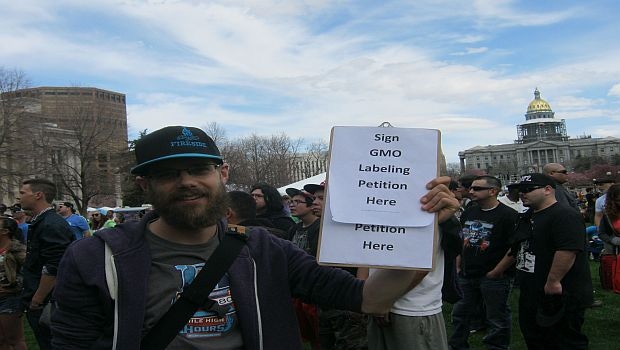 Food-safety advocates who favor mandatory labeling of genetically engineered foods received an early Christmas gift. Congress this week put the lights out on the "DARK Act."
Lawmakers excluded from a $1.1 trillion spending bill a rider that would have blocked the states from implementing laws requiring labeling of GMOs (genetically modified organisms), nonprofit organizations said.
The rider has its origins in legislation that passed the House in July but was never taken up in the Senate: The Safe and Accurate Food Labeling Act, or what critics of the bill, including the Center for Food Safety, called the "Denying Americans the Right to Know (DARK) Act."
The legislation would have preempted states from requiring labels on GMOs. Cosponsored by Reps. Mike Pompeo (R-Kansas) and G.K. Butterfield (D-North Carolina), H.R. 1599 also would have created a program administered by USDA through which foods could be certified as being produced with or without genetic engineering.
"We are very pleased that Congress has apparently decided not to undermine Americans' right to know about the food they purchase and feed their families," said Andrew Kimbrell, executive director of the Center for Food Safety, in a statement. "Adding a rider to the budget bill that would nullify state laws requiring labeling and even forbidden federal agencies from mandating labeling would have been profoundly undemocratic and nothing short of legislative malfeasance."
Food and Water Watch, the nonprofit organization, said legislators stripped the "Monsanto rider" from the 2,000-page omnibus appropriations bill. As a Fortune 500 licenser of bioengineered seeds and the manufacturer of the popular Roundup herbicide, Monsanto Co. is reviled by food-safety critics who still question the long-term impacts of GMOs on humans and the environment.
But U.S. regulators who have studied GMO crops maintain they are safe and nutritious. The food industry has raised concerns that a "patchwork of state laws" would be unduly burdensome.
While more than 30 states have introduced bills in recent years to require labels on GMO foods, only three states have passed laws: Connecticut, Vermont and Maine.
Vermont's Act 120—which will be the first state GMO-labeling law affecting the food industry if it takes effect next summer—will cost food manufacturers hundreds of millions of dollars to comply with, according to the Washington-based Grocery Manufacturers Association (GMA).
"There is bipartisan agreement that genetic engineering should not be stigmatized—it is the technology that feeds a hungry and growing world," said GMA CEO Pamela Bailey, who commented on Congress' failure to preempt state labeling laws, in a statement.
Bailey expressed hope that a compromise could be reached in establishing a national standard for foods made with genetically engineered crops. Such a compromise seems unlikely in the near term; food labeling advocates are gearing up for the next fight.
"We only have a few weeks to refill our tanks before Congress comes back in session next month—when the GMA and Monsanto will be desperate to end your right to mandatory labeling once and for all," Food Democracy Now! , a grassroots community, said in an email alert.
Monsanto referred an inquiry from Natural Products INSIDER to the Coalition for Safe Affordable Food. The company is a member of a few trade associations that belong to the coalition.
In a press release Wednesday, the coalition stated: "The failure of Congress to act will result in enormous costs to the agriculture and food industry who work tirelessly to feed a growing world population. A patchwork of state labeling laws will prove costly and confusing for consumers."
Subscribe and receive the latest insights on the healthy food and beverage industry.
Join 47,000+ members. Yes, it's completely free.
You May Also Like
---