FSMA and import requirements for food and supplement brands
FSMA and import requirements for food and supplement brands
Food and supplement—yes, supplement—brands must ensure they are following food safety procedures outlined in FSMA, explained experts at SupplySide West 2019.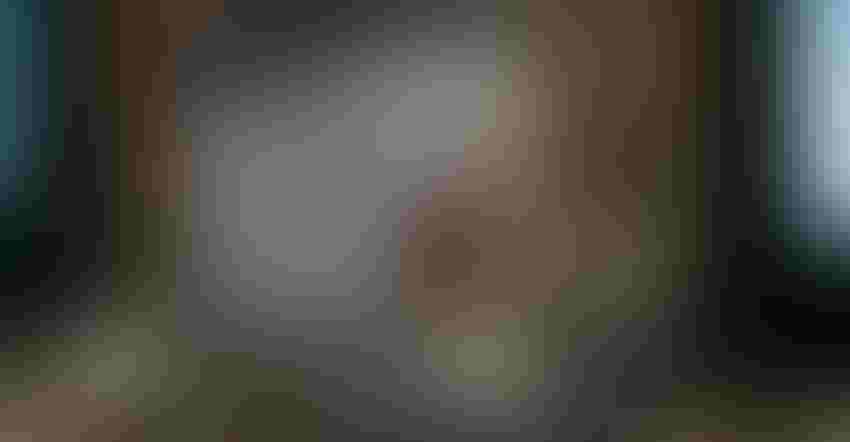 The Food Safety Modernization Act (FSMA) was signed into law in January 2011, creating the most comprehensive and systematic overhaul of the U.S. food safety regulations in over 70 years. FSMA transformed shifted the focus from responding to foodborne illnesses to preventing them, and it gave FDA new authorities to regulate the way foods are grown, harvested and processed.
Close to nine years since the law's passage, and "We have a long way to go with FSMA compliance," said Rae L. Martin, president, Continuum Partner Consulting at the SupplySide West 2019 workshop, "FSMA and Import Requirements for Food and Supplement Brands." But hope is not lost. Martin added, "education and training are key to compliance."
Part of that education includes understanding what exactly is required of each company that is subject to FSMA rules. Martin outlined the basic rules of FSMA, which include the requirement of domestic and foreign food and supplement brands to have comprehensive, prevention-based controls across the supply chain, including mandatory preventive controls for food facilities and mandatory prevention against intentional adulteration, among other requirements.
Additional import requirements came with the passage of FSMA, demanding food and supplement brands verify their foreign suppliers meet the U.S. food safety standards through a foreign supplier verification program (FSVP).
Third-party certifications of foreign food facilities play a key role with FSMA, as the law requires that high-risk foods be certified by a credible third party or to be ensured compliance as a condition of entry into the U.S. Brand can also undergo voluntary qualified importer program (VQIP) of imported foods to expedite review and entry into the U.S.
FSMA granted FDA more power to quickly react to food safety problems, including the ability to recall an unsafe food, suspend registration of food facilities and require more recordkeeping for high-risk foods.
Even with these extended capabilities, FDA isn't a big bad wolf, said Coley Anderson, industry and government relations director, Registrar Corp., during the SupplySide West workshop. She said that a form 483—a report of inspectional observations that follows a FSMA inspection—is a sign that FDA wants to help a food or supplement brand come into compliance.
And those 483s are coming, as Anderson noted, that under FSMA, FDA is increasing the total number of inspections annually, and one-fourth of all inspection violations in 2018 were related to FSMA, according to data obtained by Registrar Corp. In FY 2018, FDA issued 2,583 citations during inspections; the most common FSMA related citation was for not developing a FSVP (278 citations).
Bill Bremer, principal, Kestrel Management LLC, followed by speaking of the importance of a preventive controls qualified individual (PCQI) on staff, which is required under FSMA. A PCQI is a person who is either trained or qualified through job experience to develop and apply a food safety plan. The PCQI should also be conducting food safety audits regularly to ensure compliance.
Bremer recommended companies have several PCQIs on staff—to cover for staff vacations and to ensure a PCQI is working any time production occurs.
Claudia Lewis, partner, Venable, focused on how FSMA specifically applies to dietary supplements. She noted that supplements in compliance with cGMP (current good manufacturing practices, CFR Part 111) already meet many FSVP requirements. However, supplement brands must also ensure it is properly verifying foreign suppliers, maintaining the right documentation and working with a PCQI on staff.
"FDA is not looking for perfection, but it is looking for consistency in documents and procedures," Lewis said.
Earl Arnold, global manager food defense and FSMA, AIB International, closed the session with a look at what happens during FDA audits. He assured that FDA's implementation mantra is to educate before it regulates. While all food and supplement facilities are subject to inspection, Arnold said FDA can audit for cause if the agency has reason to believe that food contamination is occurring at a facility.
FDA inspectors have authority to inspect during normal business hours, to take samples and to take photos. The facility must provide designated, trained escorts and an overview of its policies and GMPs.
FSMA audits are more in-depth that traditional GMP inspections, Arnold explained, due to FDA's expanded authorities.  
Download the slides from this SupplySide West Workshop here.
Learn more from Martin in the podcast, "FSMA basics not so basic for food brands," and the article "FSMA and import requirements for food and supplement brands."
Learn more from Anderson in the podcast, "No FSVP most common FSMA violation" and the article, "FDA shifting from education to enforcement of FSMA requirements."
Learn more from Bremer in the podcast, "FSMA's goal is to create new food culture" and the article, "FSMA challenges for dietary supplement compliance."
Subscribe and receive the latest insights on the healthy food and beverage industry.
Join 47,000+ members. Yes, it's completely free.
You May Also Like
---