FDA, Hi-Tech remain embroiled in DMAA legal battle
FDA, Hi-Tech remain embroiled in DMAA legal battle
Georgia-based High-Tech is immersed in a 17-month-long court battle with FDA on whether the public health agency, in its efforts to remove 1, 3 dimethylamylamine (DMAA) from the U.S. market, unlawfully skirted the 21-year-old law governing the multibillion-dollar supplement industry.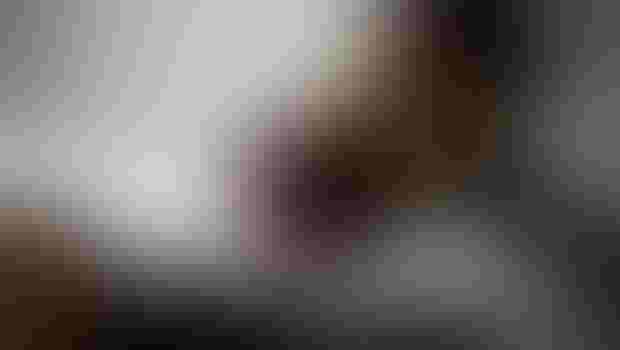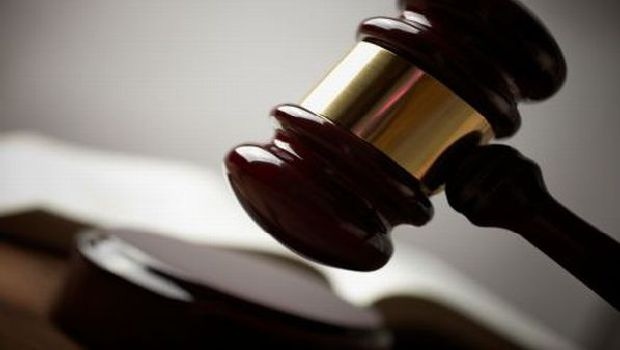 A federal judge in Georgia denied a request by the U.S. government to dismiss a lawsuit filed by Hi-Tech Pharmaceuticals Inc., a dietary supplement manufacturer that contends FDA unlawfully detained millions of dollars in products that contained a controversial substance. 
While supplement companies seldom contest FDA's enforcement decisions, Hi-Tech hasn't been reluctant to challenge federal authorities. On Wednesday, FDA demanded that Hi-Tech (and four other companies) cease distributing supplements containing a substance known as BMPEA because the products are misbranded, an allegation Hi-Tech vigorously denied.
The ongoing DMAA dispute before U.S. District Judge Willis B. Hunt, Jr. puts the spotlight on competing forces: FDA's duty to protect the public health and centuries-old requirements to afford companies due process of law before taking property.
Georgia-based Hi-Tech is immersed in a 17-month-long court battle with FDA on whether the public health agency, in its efforts to remove 1, 3 dimethylamylamine (DMAA) from the U.S. market, improperly skirted the 21-year-old law governing the multibillion-dollar supplement industry.
Through an administrative detention order, Hi-Tech has complained, FDA effectively removed its products from the market without going through a rulemaking or making any factual findings. Lawyers for the company argued FDA couldn't ban DMAA unless it engaged in the rulemaking procedure. FDA has only done so once under the 1994 Dietary Supplement Health and Education Act (DSHEA), when it excluded from the market ephedra-containing supplements more than a decade ago.
In a 2013 lawsuit initially filed in Washington, Hi-Tech sought a ruling that it may continue to market DMAA products unless and until FDA engaged in the proper rulemaking procedure. The lawsuit was later merged into a related case in Georgia federal court after U.S. Marshals seized Hi-Tech's DMAA supplements.
On Tuesday, Hunt denied the U.S. Justice Department's request to dismiss Hi-Tech's lawsuit and strike the company's affirmative defenses in FDA's forfeiture action. He ordered the parties to prepare a scheduling order for future discovery in the litigation.
At stake for Hi-Tech—a manufacturer founded 21 years ago whose products are sold at GNC and other major retailers throughout the country—is whether its supplements were properly taken and should be forfeited to the government. In a four-page order signed on April 21, the judge wrote "it is clear that certain evidentiary issues need to be developed in order for this Court to render a judgment regarding the propriety of the Government's actions."
"I believe the ruling … is a clear indication Hi-Tech will get its day in court and we believe Hi-Tech will prevail as DMAA clearly is a dietary supplement," Hi-Tech president Jared Wheat said in an emailed statement.
FDA: DMAA unapproved food additive
Government lawyers contend federal authorities lawfully detained and seized DMAA-containing supplements that were manufactured by Hi-Tech. FDA investigators had reason to believe Hi-Tech's supplements were "adulterated" under federal law because DMAA is an unapproved food additive and considered unsafe, Justice Department lawyers said in court papers.
FDA's authority to regulate dietary supplements is not circumscribed to its powers under DSHEA, according to the Justice Department. Government lawyers said DSHEA's provisions are integrated into the larger 1938 Federal Food, Drug & Cosmetic Act (FD&C). Although FDA may ban substances through a formal rulemaking proceeding, the Justice Department said the FD&C does not require the agency to do so before bringing an enforcement action claiming that a product is adulterated.
"Contrary to Hi-Tech's legal assertions, FDA is not required to bring enforcement actions against dietary supplements containing DMAA only under DSHEA's adulteration provisions, and then only when 'there has been a proper rule making procedure pursuant to DSHEA,'" government lawyers wrote last November in court papers. Such limitations, the lawyers added, are not contained in DSHEA or the FD&C.
Safety of DMAA debated
Hi-Tech and FDA disagree on whether DMAA is a legitimate dietary ingredient or unsafe substance that was being unlawfully marketed. More than a year and a half ago, an FDA official revealed that the substance had been linked to more than 100 illnesses, including six deaths.
"Reports implicate DMAA in the narrowing of blood vessels and arteries, which can elevate blood pressure and lead to serious medical conditions, including heart attack, seizures, psychiatric disorders and even death," Daniel Fabricant, Ph.D., then FDA's director of the Division of Dietary Supplement Programs, wrote in a July 30, 2013 blog.
Hi-Tech has argued the U.S. government has failed to meet its burden of proof under DSHEA to demonstrate that the products are unsafe. The company maintains the substance is a natural constituent of geraniums and a grandfathered dietary ingredient under DSHEA that did not necessitate a pre-market notification to the FDA.
"No less than four published, peer-reviewed scientific studies have confirmed the presence of DMAA in the geranium plant," Hi-Tech declared in an emailed statement.
GNC also characterized DMAA as a geranium derivative in a regulatory filing.
Hi-Tech said it is unaware of any scientific or medical literature that calls into question DMAA's safety. In court papers, the company said at least a dozen peer-reviewed studies have been conducted on DMAA, including two that Hi-Tech commissioned, and none of them raised safety concerns. The company added there have been no adverse events associated with its DMAA products. Wheat said the company has sold more than 100 million doses of DMAA.
Hi-Tech also said in its 2013 complaint that GNC had sold more than 440 million DMAA doses "with only a single adverse event report." FDA on Friday could not immediately confirm whether that statement was accurate because it needed product names. Under federal law, a supplement manufacturer, distributor or packer whose name appears on the label must submit to FDA serious adverse events that are associated with a product.
A GNC spokesperson, Laura Brophy, said the company is not responsible for Hi-Tech's statements and is not a party to the FDA litigation. GNC complies with FDA requirements to report adverse event reports (AERs), and products sold by the company "are safe when used as directed," Brophy said in an emailed statement.
Personal injury lawyers have blamed DMAA for a number of deaths and medical maladies. As of Dec. 31, 2014, GNC had been named as a defendant in 27 lawsuits concerning DMAA, including 25 personal injury cases, the company disclosed in an annual regulatory filing. In November 2013, GNC recalled from its stores DMAA-containing products that were manufactured by third parties, the filing said.
"Clearly, there is no cause-and-effect data" linking the substance with health ailments, said Stacey Alexander, Hi-Tech's chief scientific officer who reviewed the literature on the effects of DMAA, in an emailed statement.
Warning letters to USPlabs, others preceded administrative detention
FDA has taken a different position since at least 2012 when it issued warning letters to nearly a dozen companies that distributed DMAA supplements.  Hi-Tech was not one of the recipients.
In response to the letters, 10 companies promptly withdrew DMAA from their products.
FDA didn't find USPlabs so accommodating. FDA said in an April 24, 2012 warning letter to USPlabs that it discovered DMAA may be produced synthetically and does not qualify as a dietary ingredient. The agency warned USPlabs that failure to remove the products from the market could result in further enforcement action.
Just a month before receiving the letter, USPlabs asserted in a press release that its DMAA supplements OxyElite Pro and Jack3d were "the subject of five peer-reviewed, published clinical trials supporting their safe use when used as directed."
USPlabs later submitted studies to FDA supporting DMAA's safety, according to Hi-Tech. But USPlabs eventually ceded ground. Although USPlabs reiterated its belief that DMAA was legal and safe, the sports supplement maker revealed plans in April 2013 to phase out products containing the substance for business reasons. Later that summer, the company agreed to destroy DMAA products after FDA administratively detained them under authority that it was granted under the now 4-year-old Food Safety Modernization Act (FSMA).
Months later, the DMAA controversy would ensnare Hi-Tech. After inspecting Hi-Tech's facilities in Norcross, Georgia, FDA administratively detained products worth nearly US$2.2 million on Nov. 1, 2013, according to the company. FDA said its inspection identified 11 products that were labeled as containing DMAA or its chemical equivalent. 
Hi-Tech quickly launched a counteroffensive. It filed a lawsuit in Washington, seeking declaratory and injunctive relief, and the company also gave FDA notice that it intended to administratively appeal the detention order.
FDA upped the stakes, moving in federal court to seize Hi-Tech's products and have them forfeited. FDA couldn't rely solely on its administrative powers to remove the supplements from the market because it only has authority under FSMA to detain products for a maximum of 30 days. On Nov. 12, 2013, U.S. Marshals seized from Hi-Tech's facility more than 1,500 cases of finished goods and around 1,200 pounds of in-process and raw material goods.
Just days before FDA announced the seizure, during a presentation at Informa Exhibitions' trade show SupplySide West, Fabricant said the agency didn't need to follow the rulemaking process to remove DMAA supplements from the market. DMAA is not a dietary ingredient, he said at the time, so supplements that contain it are not legal to sell in the United States.
Hunt, the federal judge, will ultimately decide whether or not Fabricant was correct.
Subscribe and receive the latest insights on the healthy food and beverage industry.
Join 47,000+ members. Yes, it's completely free.
You May Also Like
---