Durbin, DeLauro Propose New Food-Safety Agency
Durbin, DeLauro Propose New Food-Safety Agency
Durbin told reporters during a press conference that a single agency—dubbed the "Food Safety Administration"—would be more efficient, replacing the current regime in which 15 agencies have oversight over food safety.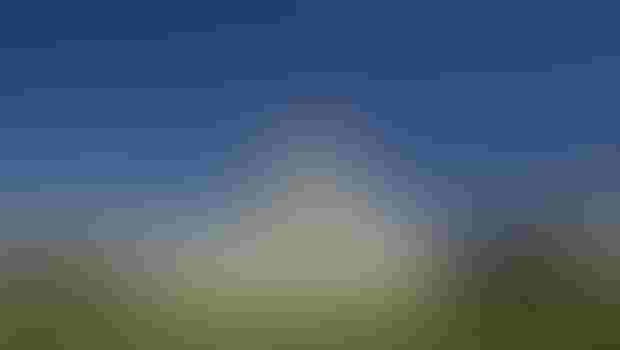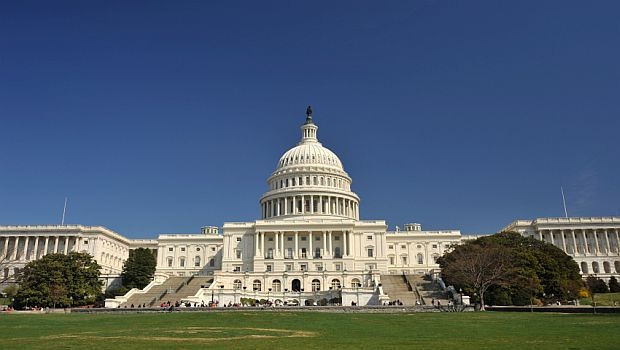 By Rachel Adams and Josh Long
Lawmakers on Wednesday introduced legislation that would create one federal food-safety agency that would be responsible for inspections, enforcement and labeling.
The Safe Food Act of 2015 was introduced by Sen. Richard Durbin (D-Illinois) and Rep. Rosa DeLauro (D-California).
Durbin told reporters during a press conference that a single agency—dubbed the "Food Safety Administration"—would be more efficient, replacing the current regime in which 15 agencies have oversight over food safety.
"Congresswoman DeLauro and I have decided to introduce this Safe Food Act of 2015 to really spark, I hope, a national debate about dealing with the 15 different federal agencies that implement 30 different food-safety laws currently," Durbin said during the press conference call. "As you can imagine … there is a lot of duplication, a lot of waste and we can save money and make America's food supply even safer by coordinating our federal food-safety efforts."
DeLauro said the legislation would consolidate food-safety functions—including those at FDA and USDA—into a single agency, which would be led by an administrator who is appointed by the president. Dietary supplements are a subset of food, and the legislation does not exclude them.
"This consolidated agency focuses exclusively on food safety rather than juggling that with other priorities," DeLauro said during the press conference call. "With a single agency, we believe our country will be able to have the ability to detect relatively minor problems before they become major outbreaks."
The administrator would have the authority to require a recall of adulterated or misbranded foods. The legislation prohibits a number of acts, including failure to register a food facility, and a violation of a food-safety law could result in a penalty of up to $10,000. Individuals who violated a food-safety law with intent to mislead or defraud would be subject to up to three years in prison and a $100,000 fine.  
The senator indicated Republicans who control the 114th Congress should give the legislation consideration because it doesn't make sense to waste money and expose consumers to unsafe food. Durbin acknowledged the legislation needs bipartisan support in the Senate if it is going to have a chance to pass in the House. He didn't rule out the possibility that the legislation would be offered as an amendment to a larger bill.
The Centers for Disease Control and Prevention (CDC) estimates that up to 3,000 people die annually of foodborne illness. Foodborne illness is an ongoing issue that affects approximately 48 million people in the United States every year, and of that population, more than 100,000 are hospitalized, according to the CDC.
The "Federal food safety system is fragmented, with at least 15 Federal agencies sharing responsibility for food safety, and operates under laws that do not reflect current conditions in the food system or current scientific knowledge about the cause and prevention of foodborne illness," the legislation states.
The Safe Food Act of 2015 isn't the duo's first attempt to consolidate food regulatory agencies. DeLauro and Durbin introduced similar legislation in 1999, 2004, 2005 and 2007.
What has changed?
DeLauro said there is increased awareness that agencies have overlapping jurisdiction. She also noted food-menu labeling legislation that she introduced for many years and thought didn't have a prayer became part of the Affordable Care Act and is now law.
Durbin also said there is more awareness of issues through social media. "I think this whole awareness on food and its impact on health and individuals and the way we communicate makes it a more timely issue," he said.
The lawmakers did not say what it would cost to fund the Food Safety Administration, but Durbin said consolidation of food-safety functions would reduce expenditures.
FDA has been notoriously underfunded for years, which has posed a challenge for an agency responsible for implementing the most comprehensive food-safety law in more than 70 years: the four-year-old Food Safety Modernization Act.
"I hope we can win over a few fiscal conservatives," Durbin said.

Durbin and DeLauro have some influence to push their agenda. He is the Senate's Assistant Democratic Leader and a member of the Senate Appropriations Committee. DeLauro sits on and previously chaired the subcommittee that is responsible for funding FDA and USDA.
The Center for Science in the Public Interest (CSPI) expressed support for the legislation.
"It's crazy to have one cabinet secretary in charge of chicken, beef, and pepperoni pizza, and another cabinet secretary responsible for eggs, milk, and cheese pizza," CSPI Food Safety Director Caroline Smith DeWaal said in a statement. "The Safe Food Act brings all foods under a single agency, with one leader and a modern approach to food safety. It ensures all food processors utilize systems to prevent contamination, and when problems occur, creates a uniform approach to ensuring food safety, including mandatory recall authority for meat and poultry products."
Subscribe and receive the latest insights on the health and nutrition industry.
Join 37,000+ members. Yes, it's completely free.
You May Also Like
---