Dietary supplements vs. foods—A FSMA regulatory challenge
Dietary supplements vs. foods—A FSMA regulatory challenge
FDA has established some clear regulatory differences between dietary supplements and general foods, but confusion lingers in what's required of each under FSMA.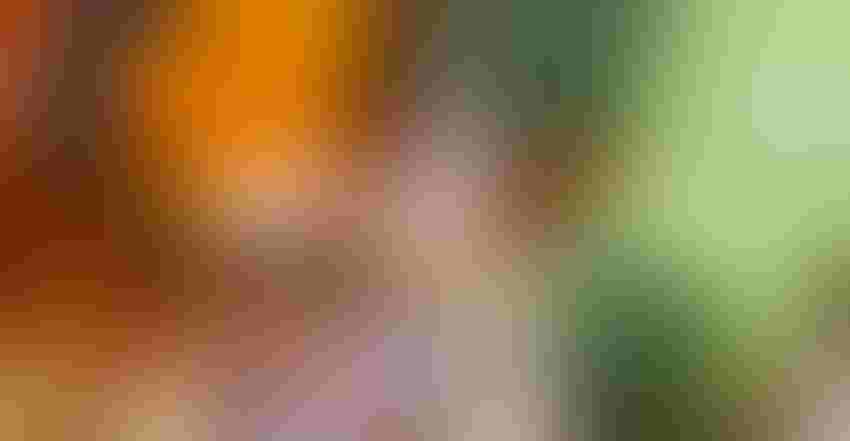 In 1994 the Dietary Supplement Health and Education Act (DSHEA) created a new, legal class of food, called "dietary supplements," which created a new subcategory of FDA-regulated foods. Many parts of the Food, Drug and Cosmetic Act (FD&C) still apply to dietary supplements; however, DSHEA carved out unique regulatory exemptions and requirements for dietary supplements. Achieving a correct and complete understanding of the FDA regulatory requirements applicable to dietary supplements versus other general foods can be challenging and confusing.
Foods are defined in the FD&C as articles used for food or drink for man or other animals, chewing gum, and articles used for components of any such article. Dietary supplements are defined as a product taken by mouth that contain a dietary ingredient intended to supplement the diet. Dietary ingredients may include vitamins, minerals, herbs or other botanicals, amino acids, and substances such as enzymes, organ tissues, glandulars, and metabolites; or extracts or concentrates of any of these. Dietary supplements can be in many dosage forms such as tablets, capsules, softgels, gelcaps, gummies, liquids, powders and bars if they do not represent the product as a conventional food or sole item of a meal or diet.
The primary method for identifying a product as a dietary supplement versus a general food is to ensure it meets the definition above and for the product label to declare that the product is a "dietary supplement." It is also required dietary supplement labels include a Supplement Facts panel, rather than a Nutrition Facts panel, which is required for almost all FDA-regulated foods. Both general foods and dietary supplements must comply with similar and also different labeling requirements, all found in 21 CFR 101, Food Labeling. Both general foods and dietary supplements could be identified by FDA as misbranded when they fail to meet applicable label claims or labeling requirements provided in the 21 CFR 101 regulation. If used, structure/function claims for dietary supplements and general foods must be truthful and not misleading. Specific to dietary supplements, the following disclosure statement is required to ensure that the dietary supplement product also does not represent itself as a pharmaceutical drug.
"This statement has not been evaluated by the Food and Drug Administration. This product is not intended to diagnose, treat, cure, or prevent any disease."
Although dietary supplement labels are not required to be pre-approved by FDA, the product owner of a dietary supplement must provide FDA, a notification with the text of the structure/function claim no later than 30 days after marketing the product. General foods have no such FDA notification requirement for product labeling.
DSHEA also requires FDA to promulgate GMPs (good manufacturing practices) for the dietary supplement industry. This resulted in the issuance of 21 CFR 111, "Current Good Manufacturing Practice in Manufacturing, Packaging, Labeling, or Holding Operations for Dietary Supplements" in 2007. Note: FDA issued the "Small Entity Compliance Guide: Current Good Manufacturing Practice in Manufacturing, Packaging, Labeling, or Holding Operations for Dietary Supplements" in December 2010, which also has important information on FDA's regulatory and enforcement expectations.
The DSHEA regulation itself addresses aspects of the manufacturing, packaging and distribution of a dietary supplement product for distribution to the consumer. The comparable general food regulations are found in the relatively new FDA "Preventive Controls for Human Foods" regulation found in 21 CFR 117.
Comparison of Dietary supplement (21 CFR 111) and General Food Good Manufacturing (21 CFR 117) Requirements
Physical Plant and Grounds

B – 117.2, 117.20, 117.35, 117.37, 117.140 a‐d

B - 117.40, 117.35a, 117.37d,e, 117.40 a‐e

Production and Process Controls - Specifications

Components, Packaging, and Label Controls

Master Manufacturing Records

Packaging and Labeling Operations

B – throughout this Subsection

Holding and Distribution Operations

B – throughout this Subsection

Part of 117.155 but not specifically mentioned -
Shortly after the beginning of enforcement of 21 CFR 111 by the Center for Food Safety and Applied Nutrition (CSFAN), in 2010, the Food Safety Modernization Act (FSMA) was passed by the United States Congress in 2011. FSMA has been referred to as the most sweeping and significant legislation for the protection of public health regarding safety, efficiency and security of foods, drugs and cosmetics (the mandate of the FDA) since the first set of laws were passed with FD&C in 1938. It was in reaction to numerous cases of food-borne illness and product recalls, particularly for pathogens (undesirable microorganisms) and allergen cross-contact and contamination issues in general foods. Pathogenic microorganisms of most notable concern are Escherichia Coli, Salmonella, Staphylococcus aureus and Listeria monocytogenes. Allergens are foreign substances that, in some consumers, can cause an abnormal immune system response that, at its most dangerous extreme, can result in death. In the United States, by law, eight food allergens must be identified; these are known as the "big eight", i.e., milk, eggs, fish, crustacean shellfish, tree nuts, peanuts, wheat and soybeans. Seven major regulations have been issued by FDA to support enforcement of FSMA. The most important of these being 21 CFR 117, "cGMP and Hazard Analysis and Risk-Based Preventative Controls for Human Food (PCHF)." Interestingly, dietary supplements are exempt from many of the requirements in these seven FSMA-based regulations, but not all.
The challenge: in late 2018, FDA is committed to full enforcement of all provisions of FSMA-based PCHF and by mid-2019, of the Foreign Supplier Verification Program (FSVP). Both have parts applicable and enforceable on the dietary supplement industry. Which new parts of the PCHF and FSVP regulations will impact the dietary supplement industry? Unfortunately, simply reading both regulations may not provide the insight and understanding necessary for dietary supplement manufacturers to adjust their regulatory programs for these new challenges.
The PCHF regulation, in accordance with 21 CFR 117.5(e), does not apply to any facility with regard to the manufacturing, processing, packaging or holding of a dietary supplement that is in compliance with the requirements in 21 CFR 111. For example, for general foods, Subpart C of 21 CFR 117 states that a hazard analysis must be conducted to identify and evaluate microbiological, chemical and physical hazards. Preventative controls must then be developed and implemented to ensure that these hazards will be significantly minimized or prevented, and the food will not be adulterated or misbranded. Subpart G of 117, also applicable to general foods, requires a written, risk-based supply chain program to ensure control of these same hazards in incoming raw material and other ingredients. Since these are already addressed in the dietary supplement regulations (21 CFR 111, particularly Subpart E), Subparts C and G of 117 are not applicable to dietary supplement manufacturers. Subpart B of 21 CFR 117 is the cGMP for general foods has its counterpart in 21 CFR 111 for dietary supplement manufacturers; however, the cGMPs are enforced by FDA for dietary supplement manufacturers as well as the dietary supplement GMPs found in 11. Allergen control is discussed at length in 21 CFR 117, but 21 CFR 111 never specifically dictates the need for allergen control or testing, however, all components must be demonstrated to meet established limits of potential contaminants, and the big eight food allergens certainly qualify as potential contaminants.
The other FSMA-based regulation, FSVP is also applicable to dietary supplement manufacturers, in some cases. The rule provides several exceptions to the standard FSVP requirements for certain types of importers. First, for dietary supplements and dietary supplement components/ingredients, importers that establish and verify compliance with certain specifications (concerning dietary supplement components and packaging) under the dietary supplement cGMP regulations will not be required to comply with most of the standard FSVP requirements, including hazard analysis and standard supplier verification activities. The same exception would apply to importers whose customer is required to establish such specifications and verify that they are met, except that the importer would have to obtain written assurance that its customer is complying with those requirements. In contrast, importers of other dietary supplements would be required to comply with most of the standard FSVP requirements, but would not have to conduct hazard analyses, and their supplier verification activities would focus on verifying that the supplier follows the dietary supplement cGMP regulation, rather than verifying that hazards requiring a control are significantly minimized or prevented, as required under the standard supplier verification activity provisions. For foreign suppliers exporting a food ingredient to the United States that could be used as a dietary supplement, all the FSVP requirements apply. If this same supplier exported the same component/ingredients for use only as a dietary component/ingredient, then few of the FSVP requirements apply. However, if FDA discovers that the component/ingredient imported as a dietary ingredient, is being used by general food manufacturers, then it is likely that FDA will take regulatory action against the FSVP Importer and could potentially declare the food that the dietary component/ingredient was used in "adulterated," which could trigger recalls as well as other FDA regulatory actions.
In addition, the FSVP regulation has a requirement of using a "qualified individual" for general foods also applies to dietary supplement manufacturers conducting the following operations:
506(a)—procedures to ensure the importation of food from approved suppliers

509—identification of the importer at entry

511(c)(2)—procedures to ensure the importation of dietary supplements from approved suppliers

512(b)(5)—recordkeeping by very small importers
A few years into the future we will all have "muscle memory" related to which parts of the FSMA-based regulations apply to dietary supplement manufacturers and understand the regulatory requirement differences between dietary supplements and general foods. Until then, it is important to rely on knowledgeable, experienced people in the industry, FDA and the consulting world as the enforcement threshold is "now," and any uncertainty could result in noncompliance and FDA actions against dietary supplement manufacturers.
Tara Couch, Ph.D., is an analytical/organic chemist with more than 20 years of diverse laboratory and regulatory experience in academic, field, contract and manufacturing environments. She is a senior consultant with EAS Consulting Group.
Allen Sayler is the senior director for food consulting services at EAS. Sayler's expertise in the areas of food processing, particularly in the area of dairy processing, infant formula, bakery products, food additives, botanical products and food packaging as well as GSFI Third Party Certification programs such as Safe Quality Foods (SQF). Allen has spent more than 30 years as a food processing and regulatory expert, with half of the time serving the industry and the other have as a state and federal government employee.
Subscribe and receive the latest insights on the healthy food and beverage industry.
Join 47,000+ members. Yes, it's completely free.
You May Also Like
---