Caffeine controversy percolates, CRN stimulates a label change
Caffeine controversy percolates, CRN stimulates a label change
As the caffeine controversy continues to brew, the dietary supplement industry seems to be caught like coffee grounds in a French press.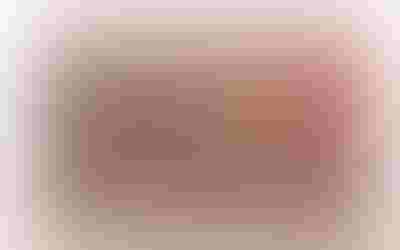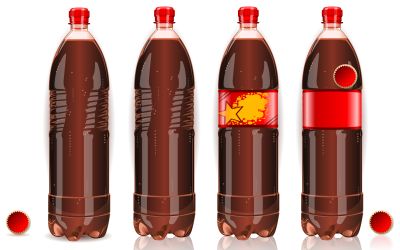 It's time for the brewing industry to wake up and smell the coffee. That means debunking the misinformation about the regulation of caffeine-containing supplements and getting ahead of the industrys critics by giving consumers absolute transparency about the caffeine content of these products to demonstrate that we have their best interests in mind.
Unfortunately, caffeinated energy drinks and energy shots have received a lot of bad press lately. It began with the reports that a particular energy drink was connected to the death of a 14-year-old girl. At the time, the product was labeled with Supplement Facts" and did not disclose the amount of caffeine in the product, although there are plenty of similar products that are labeled with Nutrition Facts" too.  Immediately, the consumer press began to report that the choice to market the product as a dietary supplement was strategically made because supplements arent regulated by FDA and marketers could avoid FDA attention with a Supplement Facts" label. 
First, as we all know, dietary supplements most certainly are regulated by FDA. In many respects, they are more regulated than traditional beverages that would sport Nutrition Facts" labels. Dietary supplements are subject to much stricter good manufacturing practices (GMPs) than traditional food. Just compare Part 111 of FDAs regulations for supplements against Part 110 for food. That may be one of the reasons the product in question has subsequently decided to re-label itself as a food instead.
Then, there is mandatory adverse event reportingunder which supplement companies are required to notify FDA within 15 days of receiving any reports of a serious adverse event associated with their products. Its only because of the mandatory reporting system for dietary supplements that this incident with the young woman and several others came to light.  Food has no such requirement.  Had the product been labeled as a food, the incident might never have come to FDAs attention, so the notion that caffeine-containing dietary supplements are less regulated than food is without basis.
Then, theres the misstatement that food products have limits on the amount of caffeine, but dietary supplements dont. That too is false. FDA has not established a specific limit on caffeine for either class of products. The confusion apparently comes from the provision in FDAs GRAS (generally recognized as safe) regulation that acknowledges the safety of added caffeine in beverages up to 0.02 percent, or about 70 mg of caffeine per 12-ounce can of the product (21 CFR 182.1180). The level set in that regulation only establishes the amount at which a manufacturer may use the ingredient without conducting any safety tests of its own, essentially a safe harbor."  Caffeine in food at or below that amount is presumed to be safe, but that threshold in no way prohibits food manufacturers from exceeding that level if they are prepared to self-affirm the safety of a higher level. And, of course, many beverage manufacturers do. Note too that the GRAS caffeine level applies to added caffeine, but not to naturally occurring levels of caffeine in food. Thats why coffeehouse lattés can have caffeine much higher than 70 mg per 12 ounces.
By contrast, dietary supplement manufacturers must be able to demonstrate the levels of ingredients in their products are safe based on the label instructions (including serving amounts) or, if no instructions are provided, under normal conditions of use. A product posing a significant or unreasonable risk of injury or illness may be removed from the market by FDA. Whether marketed as a beverage or a supplement, these products are subject to similar oversight.
A third misconception is that beverages must include on the label the amount of caffeine in the products, but supplements do not. One look at a cup of coffeehouse coffee should dispel that myth as well.  While the American Beverage Association promotes a voluntary guideline for labeling the caffeine content in energy drinks (although many beverage marketers dont observe it), there is no such requirement for either beverages or supplements. Added caffeine must be listed among the ingredients in descending order of predominance, but that doesnt tell consumers how much caffeine is there.
Nevertheless, one cant deny that as a result of all this attention, manufacturers of caffeine-containing supplements are under the microscope as never before. Just like their beverage brethren, many supplements did not disclose the total amount of caffeine on their labels. This was further compounded by the fact that other ingredients like guarana, green tea and yerba mate contain naturally occurring amounts of caffeine. If the manufacturer lists those compounds in the ingredient listing, and indicates the formula is a propriety blend," the law doesnt require the product to disclose the actual amount of guarana or green tea or yerba mate, much less the amounts of caffeine they contain. As a result, consumers were left in the dark as to how much caffeine they were getting. Members of the Council for Responsible Nutrition (CRN) decided to change that with a voluntary program to disclose the total caffeine content from all sources on their product labeling. The guidelines were adopted in March 2013 for implementation within 12 months.
The voluntary guidelines contain four sections:
Companies that manufacture or market dietary supplements containing caffeine should provide the total caffeine content from all sources either in the Supplement Facts box or elsewhere on the product labeling. The guidelines allow some flexibility between naturally occurring and added caffeine; they require the amounts from both sources and must be combined to provide the total caffeine content. Products are exempt if they contain less than 25 mg of caffeine from naturally occurring sources and no added caffeine.

Supplements containing more than 100 mg of caffeine should also include consumer advisories on their labeling to indicate that the product is not recommended for children, pregnant or nursing women or those with caffeine sensitivities.

Manufacturers are urged to develop serving size and daily intake recommendations that are consistent with safety information about caffeine established by competent and reliable scientific evidence.

Lastly, manufacturers should not market or otherwise promote the use of caffeine-containing dietary supplements in combination with alcohol or to counter the acute or immediate effects of alcohol.
By adhering to these guidelines for their products, supplement manufacturers can provide transparency to their consumers and give them the information to make informed decisions about their use of these products. A copy of the CRN recommendations is available on our website.  Adherence to these rules may not satisfy our fiercest critics, but it will demonstrate that while we stand behind the safety of caffeine, we are committed to helping consumers select products. What better way to energize our customers than to earn their trust?
Steve Mister is president and CEO of the Council for Responsible Nutrition (CRN).
Editor's note: The American Herbal Products Association (AHPA), another trade organization for the natural products industry, also recently amended its caffeine labeling requirements.
Subscribe and receive the latest insights on the health and nutrition industry.
Join 37,000+ members. Yes, it's completely free.
You May Also Like
---