Botanicals and HerbsA Few Concerns, but Many Benefits
Botanicals and HerbsA Few Concerns, but Many Benefits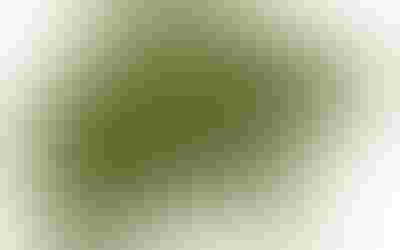 Botanicals and herbs have been in use since the beginning of recorded history to combat a plethora of illnesses, both mental and physical. Ancient Indian and Asian cultures became masters of the studies and applications of herbal remedies in their Ayurveda life medicine and Pinyin traditional Chinese medicine (TCM), respectively.
Historically, Western culture's use of medicinal herbs became prominent in Ancient Greek medicine and, in the 19th and 20th centuries, with botanical-leaning physicians of Europe and the Americas. Even today, pharmaceutical companies use herbs in some common drugs. Herbal formulations are in use throughout the world, many with certain phytochemicals that affect the human body. In some cases, a small amount consumed can be beneficial , whereas a larger dosage may do harm. A well-known example is St. Johns Wort extract (Hypericum perforatum), which in low dosage can combat depression symptoms, but higher amounts can cause dangerous side effects. Concerns regarding photosensitization (the eyes and skin becoming over-sensitive), serotonin syndrome (confusion, hypertension and other forms of depression) and interference of other drug effectiveness (confusion, hypertension and other forms of depression) are common.
Other popular herbs that may cause concern include ginkgo biloba, licorice root, kombucha and ma huang.
Ginkgo biloba has been used for two millennia for blood circulation and brain/memory support. However, ginkgo may cause adverse affects for those who take blood-thinning medication. The possibility of increased bleeding and inability to clot may lead to internal bruising (Br J Clin Pharmacol. 2007 Mar;63(3):333-8).
Ma huang, known as Ephedra, has recently received such negative notoriety that there now is an import ban on the product.
Licorice root, used by individuals for stomach ulcers and coughs, may also cause an increase in blood pressure or enhance negative heart or cardiac conditions (J R Soc Promot Health. 2000 Jun;120(2):83-9).
Kombucha is a yeast commonly brewed into teas. As with many herbs, the studies and medical trials have been few and far between. Some consumers have experienced strong allergic and toxic reactions (J Gen Intern Med. 1997 Oct;12(10):643-4).
However, these occurrences are few when compared to the benefits that these products offer. Herbs can offer the body nutrients it does not receive from either a poor diet or environmental deficiencies. They become great body balancers that can help regulate body functions.
One can go through the entire botanical alphabet and find herbs that enhance both physical and mental well- being.  According to Kava Liu, president of AuNutra Industries, and with a degree in TCM, more than 1,000 different herbs and approximately 500 can be extracted. Remedies for all types of ailments can be addressed naturally and safely.
Dietary supplement manufacturers are ruled and governed by many regulatory agencies and issues that have increased the safety of herbs and botanicals sold in today's marketplace. Requirements from some manufacturers also greatly add to the safety of these products. More oversight has been seen in the areas of purity, GMO (genetically modified organisms), identity, allergen labeling, irradiation and contaminants. The Dietary Supplement Health And Education Act of 1994 (DSHEA) better defined and regulated the dietary supplements.
Brands sold internationally face other regulatory hurdles, but we believe the United States has the safest program of regulations. However, in Europe, it costs less to manufacturer and takes less time to approve products as safe and effective than in the United States. Items with long use history can be approved by the Doctrine of Reasonable Certainty." France requires an approval by the French Pharmacopoeia Committee. In  Germany, the Federal Health Office standardizes whole herbals.
Whether selling botanicals domestically or abroad, manufacturers should recognize the benefits of these age-old interventions.
William Fitzgerald is the director of business development for AuNutra Industries. As the former director of purchasing for Leiner Health Products, he has been in the industry for more than 23 years.   
Subscribe and receive the latest insights on the healthy food and beverage industry.
Join 47,000+ members. Yes, it's completely free.
You May Also Like
---