Attorneys General Acknowledge Questions About DNA Tests But Remain Concerned Over Supplements
Attorneys General Acknowledge Questions About DNA Tests But Remain Concerned Over Supplements
David Biderman, a lawyer in Perkins Coie's San Francisco and Los Angeles offices, said the attorneys general letter to lawmakers on Capitol Hill increases the likelihood that a congressional leader will initiate a probe into supplements.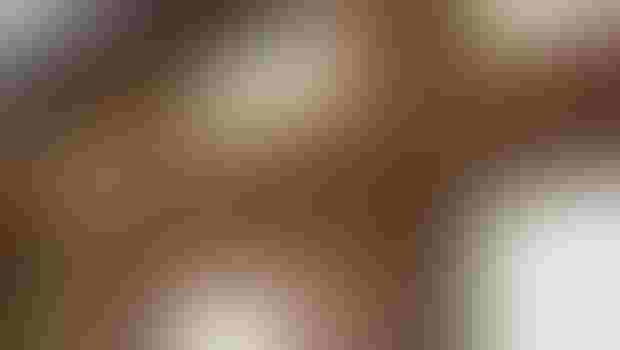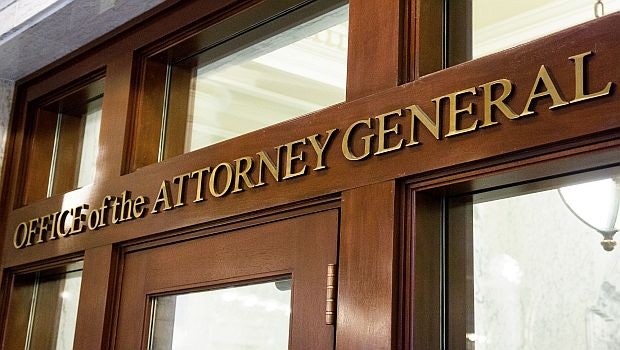 State law-enforcement officials outside New York have expressed concerns over herbal supplements in spite of questions that have been raised about the reliability of a testing methodology employed by New York Attorney General Eric Schneiderman.
Fourteen attorneys general, including law-enforcement officials in Idaho, New Hampshire and New York, recently signed a letter asking lawmakers on Capitol Hill to launch an inquiry into the herbal supplement industry.
James Boffetti, a senior assistant attorney general in New Hampshire, said his office joined the letter in response to Schneiderman's investigation, which found through DNA barcode tests that a number of herbal supplements sold in New York failed to contain the labeled herbs and were contaminated.
Boffetti, who oversees the consumer protection and antitrust bureau with the New Hampshire Office of the Attorney General, acknowledged questions had been raised about the DNA barcoding technology, but he pointed out Schneiderman's investigation also identified substances, such as wheat, that were not disclosed on labels of herbal supplements.  
"There was house plant material and other kinds of material that were found in some of these supplements that I think raise concerns," Boffetti said in a recent phone interview. "It justifies the FDA looking at it, and then I'm hoping the [New York Attorney General's office] will continue its own investigation, and we would like to monitor that, and be aware of what is developing in terms of the facts as those come out over time."
Idaho Attorney General Lawrence Wasden, another signatory on the letter to lawmakers, said he had safety concerns about supplements. 
"If supplements are not labeled correctly, then Idaho consumers are not only paying for something they may not want or need, but also putting themselves at risk of suffering negative health effects," he said Tuesday in an emailed statement routed through a spokesman.  
"Regardless of whether DNA testing is a reliable or appropriate method of testing supplements, there are widely publicized and well-known concerns with some members of this industry," Wasden added. "As the letter points out, the subcommittee and the FDA should act on this to address quality, safety and advertising concerns. We expect the industry to comply with the Idaho Consumer Protection Act, which prohibits misrepresenting the ingredients, quantities, benefits, uses and characteristics of a product."
Several other state attorneys general who signed the letter declined comment or did not respond to inquiries. Geoff Greenwood, communications director for the Iowa Office of the Attorney General, said the "letter articulates those concerns and speaks for itself" when asked about specific concerns his boss Tom Miller has over supplement oversight.
"The FDA has long been aware of problems in the dietary and herbal supplement chain, from dubious ingredient sourcing to a failure to carry out proper testing on finished products," the attorneys general wrote to Sens. Jerry Moran (R-Kansas) and Richard Blumenthal (D-Connecticut), and Reps. Joe Pitts (R-Pennsylvania) and Gene Green (D-Texas).
Steve Mister, president and CEO of the Council for Responsible Nutrition (CRN), the Washington-based trade organization that represents dietary supplement manufacturers and ingredient suppliers, recently said his trade organization had met with most of the 14 offices who signed the letter.
"I think there are a whole host of reasons why an attorney general would agree to go on a letter like this and being a signature on this letter doesn't necessarily signal that particular state AG has a burning commitment to this issue," he said in a phone interview.
Boffetti, the law-enforcement official in New Hampshire, said it's common for attorneys general to band together on various matters that affect the nation.
"That's what happened here," he said.
Supplement Hearings, Legislation on Capitol Hill
Some industry representatives are bracing for the possibility that lawmakers will hold hearings on herbal supplements.
Neither the Senate subcommittee chaired by Moran nor the House's Subcommittee on Health led by Pitts has announced plans to conduct a hearing on supplements.
A source on Capitol Hill recently said Pitts' committee is aware of the issues raised by Schneiderman's investigation and was gathering information before determining the next steps.
David Biderman, a lawyer in Perkins Coie's San Francisco and Los Angeles offices who has litigation experience in the food and beverage industries, said the letter from the attorneys general increases the likelihood that a congressional leader will initiate a probe into supplements.
"Once those investigations are launched, they are very difficult to contain," Biderman said in a recent phone interview. "The committee could basically call anyone they want … A lot of times the questioning is designed to basically generate some sort of goodwill with the constituents, so it could be very tough questioning."
Moran chairs the Commerce, Science & Transportation's Subcommittee on Consumer Protection, Product Safety, Insurance & Data Security. Mister pointed out the attorneys general letter was not submitted to the Senate committee that has oversight over FDA: the Health, Education, Labor and Pensions (HELP) Committee.
"Several committees have relevant jurisdiction over the FDA," Liz DeBold, a spokesperson for Schneiderman, said in an emailed statement. "The Commerce subcommittee has probed the dietary supplement industry before." Last summer, for instance, members in the Senate's Consumer Protection subcommittee grilled Mehmet Oz, the celebrity doctor who has touted certain weight-loss products. The subcommittee could examine a range of issues, including safety concerns affiliated with imported ingredients and deaths connected to tainted supplements, said a Senate staff member in the Democratic Party.
An attempted crackdown on supplements is not likely to be constrained to hearings. Sen. Dick Durbin (D-Illinois) plans this year to reintroduce the Dietary Supplement Labeling Act, Durbin's press secretary, Christina Mulka, said Tuesday in an emailed statement. The bill, introduced by Durbin and Blumenthal in 2013, would require manufacturers to provide registration information for new products within 30 days, mandate warnings on supplements containing certain ingredients, and direct FDA to distinguish between supplements and food and beverage products with additives. Under the legislation, which was first unveiled in 2011, FDA also would have the authority to require manufacturers to submit documentation substantiating claims on labels.
Mulka said it was premature to specify the changes that may be made to the bill, but she anticipated some updates.
Mike Greene, vice president of government relations with CRN, pointed out some aspects of the 2013 Dietary Supplement Labeling Act would be unnecessary. He noted FDA has issued guidance distinguishing liquid dietary supplements from conventional beverages.
Greene also maintained the 2013 bill wouldn't resolve the recent concerns raised about the supplement industry.
"If you look at the recent concerns that have come up, it's directly related to FDA's enforcement ability, FDA's resources, FDA taking action and enforcing the law," Greene said Tuesday in a phone interview. "I don't know that Durbin's legislation as it was introduced in 2013 would do anything to push FDA to fully implement the law."
Subscribe and receive the latest insights on the health and nutrition industry.
Join 37,000+ members. Yes, it's completely free.
You May Also Like
---