Preparing for quality trends: Ingredient stability in supplements
Preparing for quality trends: Ingredient stability in supplements
When setting stability standards, supplement brands must consider factors such as climate conditions, test timing, analytic methods, transportation and storage.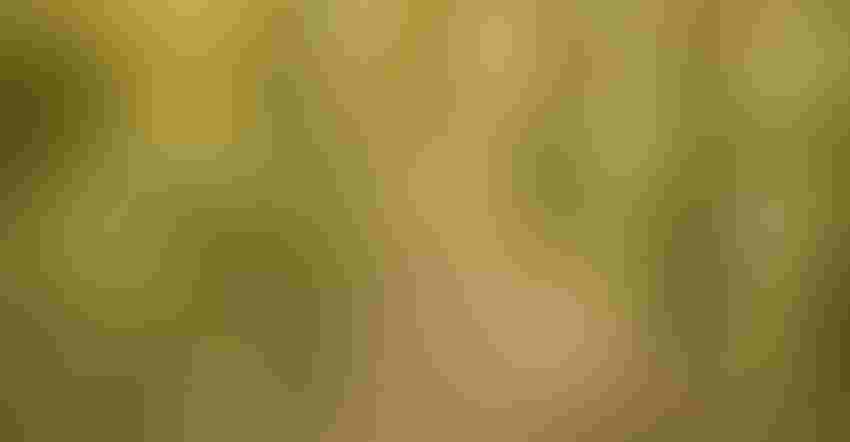 Stability of ingredients in supplements may be the next quality trend the industry will aspire to. As discussed in a previous article, ingredient stability in finished products is far from guaranteed and can have a profound impact on the value consumers receive. With the influx of pharma companies and rising consumer demands, trusted brands should have great interest in investing in stability studies, as opposed to risking recalls with much higher financial implications. Once such projects are undertaken, education of quality managers, research and development (R&D), new product developers, etc., on the brand owner's side is key for success. Understanding of basic stability guidelines as well as advanced considerations may help determine the security of product lines and potentially even create a competitive advantage for brands.
At present, the majority of global regulatory authorities do not demand proof of stability of each main ingredient in food supplements at the end of a product's shelf life. In the absence of regulation, it is up to each brand to define its own internal stability standards or to choose an internationally accepted set of guidelines to follow. One of the first points to consider is accelerated versus real-time stability studies. Accelerated studies utilize higher temperature and humidity to expedite potential interactions between ingredients. They are based on the proposition that one week represents one month under such conditions, and thus give an indication of problematic components without wasting precious months or years with unstable formulations. While they can serve as indicators, accelerated studies cannot be taken as a 100% guarantee or replacement for real-time studies, as certain substances can behave in a manner that is not representative of reality due to the extreme conditions. Once accelerated studies are passed, real-time confirmation should be obtained.
Conditions play an important role in preserving the product's efficacy and the variability among different climates is a relevant factor for consideration. Different "stability zones" are often defined based on the climate, with specific temperature and humidity values determined for each zone. Depending on the geographical specifics of where the brand owner expects consumers to handle the product, zone-specific stability studies might be prudent. Speaking from experience, PharmaLinea's partners from regions such as Southeast Asia tend to demand Zone IV stability zone testing, as defined by ICH (International Council for Harmonisation), which means almost 50% higher temperature and 30% higher humidity, compared to zone I.
Other variables to consider are also the frequency of tested time points and number of analyses at each time point. Guidelines suggests frequency of testing at real-time storage conditions to be every three months over the first year, every six months over the second year, and annually thereafter through the proposed shelf life.
When it comes to analytical methods, a pressing challenge remains that most tests are more suited for monocomponent products. Originally, the majority of analytical methods were developed for drugs, which usually consist of less ingredients, making the actives easier for quantification. Food supplements, on the other hand, are increasingly complex products, often comprising of several composite raw materials and complex natural extracts. Such formulations are likely to cause disruptions in analytical methods, making readouts false, unclear or unrepeatable. In order to correctly quantify ingredients within food supplements, methods often have to be modified or even specifically developed. With the growth of the industry, awareness of the matter and development of dedicated methods and laboratories should follow.
Importantly, once a product is developed and stability confirmed, the job of delivering declared amounts of active ingredients to the consumer is not completed yet. Stability testing only confirms stability of the product within a certain temperature and humidity range; once the manufacturer lets go of the product, it still has to endure transport and storage by vendors and consumers alike. Unlike in pharmaceuticals, most food supplement regulatory authorities do not demand regulated transport, so it depends solely on companies to opt for this higher investment. We believe that companies need to be educated about and encouraged to choose regulated transport conditions, as heated trucks or humid warehouses can diminish all previous product development efforts on the way to the shelf. Additionally, raising consumer awareness of the importance of proper storage conditions should be one of the main priorities of the industry. Eventually, consumer trust in food supplement affects us all, and it is unfortunate that an otherwise efficient product would discourage end-users only because it was left in the sun.
Both the quality and know-how that can provide a competitive advantage and lasting brand image are readily available in the market—all that is required is continued education.
Denis Đalapa is technical director at PharmaLinea Ltd.
Subscribe and receive the latest insights on the healthy food and beverage industry.
Join 47,000+ members. Yes, it's completely free.
You May Also Like
---