Possibility awaits brands touting contract lab transparency
Possibility awaits brands touting contract lab transparency
Supplement consumers are digging deeper before buying, basing decisions on product quality. Labs can step up by providing transparency about their methods and testing.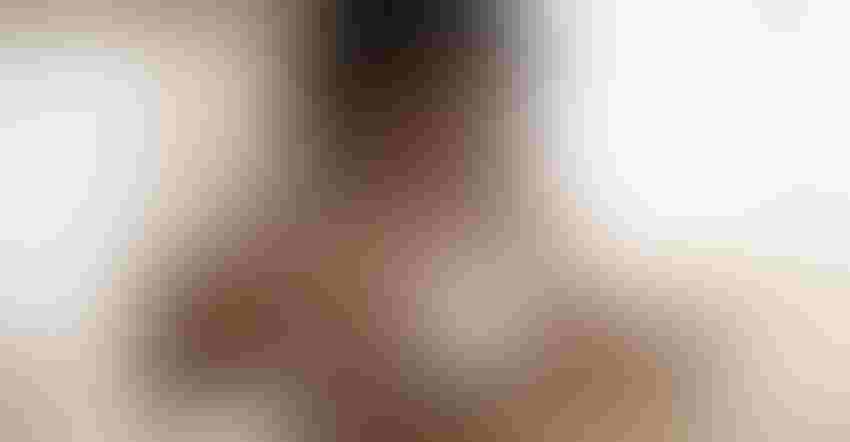 Insider Takes
A new generation of supplement buyers is hungry for ingredient information and clean formulations.

Contract labs that prioritize the transparency of their sources and methods have a built-in advantage.

The transparency movement could presage the industry establishment of material and product specifications.
Supplement brands that are an open book when it comes to the testing behind the ingredients they claim on the label have a built-in advantage: trust, especially as a flood of new players and products enter the post-pandemic market.
Promoting such well-earned trust to consumers, several notable lab industry leaders said, is something that can elevate the entire industry.
"Consumers are getting more savvy about digging deeper, and quality control [QC] of 'clean' ingredients is becoming a lightning rod for many products," explained Blake Ebersole, president of NaturPro Scientific LLC. "We see mandatory posting of testing [Certificates of Analysis (CoAs)] in the cannabis and CBD world all the time, and it's about time that the supplement and healthy food industry catches up and adopts this practice as well."
Labs themselves have an important role to play in this transparency conversion, surmised Elan Sudberg, CEO of Alkemist Labs, a company that since its inception in 1997 has hung its hat on visibility and today provides the full method to its analyses on each report.
"Since labs are mostly [business to business (B2B)], there is very little consumer interaction, which is why it's up to the lab to prepare its data in ways that are useful to both QC professionals and consumers, and for brands to share that information if they want the younger consumer's loyalty," Sudberg explained, further referencing a Nutrition Business Journal (NBJ) report that showed the next generation of supplement consumers is most concerned over product quality.
"This allows the brands to convert costly lab testing bills into fruitful marketing campaigns and make a return on their QC," he said. "I predict this will soon be the norm and the brands who are unwilling to bare it all will have tough choices to make."
Commitments to transparency are critical to reputation in the eyes of regulators, at a time when spurious claims related to COVID-19 are being thrust front and center with well-publicized warning letters and actions from federal agencies. Unfortunately, those actions are most visible to end users, which erodes overall trust in an industry already perceived as being somewhat unregulated.
"The best way for a contract laboratory to promote transparency is to be a strong, regulatory partner with its clients," suggested Tara Lin Couch, Ph.D., senior director of dietary supplement and tobacco services at EAS Consulting Group LLC. "This means that the laboratory must have a highly qualified group of scientific personnel and a robust quality system that is designed to be compliant with all of the applicable FDA regulatory current good manufacturing practice (cGMP) requirements."
"A strong background and understanding of these regulations ensures that materials and products tested will not be adulterated for failure to meet cGMP requirements, but also allows the laboratory to be more engaged in other areas where their scientific expertise is needed and highly beneficial to the client," Couch added.
That alignment with regulated cGMP requirements was a benefit echoed by Adam J. Kuszak, Ph.D., director of the analytical methods and reference materials program at the National Institutes of Health (NIH) Office of Dietary Supplements (ODS).
"Consumers expect the label of a dietary supplement to accurately list the ingredients and their amounts in the product. Regulators require that the product be tested against specifications for ingredient identity, purity, composition and strength," Kuszak laid out. "Through comprehensive testing that supports current good manufacturing practices, a lab can help brands demonstrate that they use authentic ingredients and manufacture high-quality products."
Raw material integrity is a critical component in supplement testing, and knowing that the ingredients and potency of a blend meet label ingredient claims is not only important, it's also an FDA GMP requirement.
"Starting with raw material testing before manufacturing is the key to a having a quality finished product—this builds trust in the brand," explained Tammy Blakemore, general manager at SORA Labs. "There's no better way to show transparency than by selling a quality product every time."
Open sharing, and standardization of methods
When labs share their testing methodology and practices, the possibility of apples-to-apples comparisons becomes real. It also can head off discrepancies and failures before they happen.
"Transparency in testing makes business sense for all parties involved. In my experience, the most frequent cause of testing failures and rejection of materials is that the buyer's lab used a different method than the supplier's lab, or one or the other is using unreliable methods," Ebersole described.
"When it comes to testing transparency, an ounce of prevention is equal to at least a few pounds of cure," he surmised.
"Open sharing assures brand holders and regulators that a lab is using fit-for-purpose methods and appropriate standards, which helps to demonstrate the value of a lab's analyses," ODS' Kuszak confirmed. "Furthermore, a lab can demonstrate that their measurements (for example, quantification of curcuminoids or detection of pesticides) are accurate, precise and reliable by using validated analytical methods and reference materials, and by providing that information in their reports."
More labs going the extra mile with transparency could portend the establishment of material and product specifications for the industry, something Couch called "the biggest enforcement issue in the dietary supplement industry for the past 12 years."
"It is critical that details such as variability about the testing methodology to be used are known when setting specifications, and that those test methods are suitable for the sample matrix and demonstrated to be scientifically valid," she said.
This kind of information from contract labs, as well as stability data, can also build a bridge to the determination of appropriate overages for dietary supplement product formulations, ensuring that products are not misbranded for failure to meet all label claims throughout the product shelf life.
"The laboratory should be the scientific voice on the interpretation of stability study results to assign product expiration dates and storage conditions. A laboratory that collaborates with its clients at this level must share information about its quality systems, method validation work and necessary investigations," Couch maintained. "Transparency is, therefore, inherent."
Organizations like AOAC, United States Pharmacopeia (USP) and the National Institute of Standards and Technology (NIST) are standards groups at the ready to collect resources and method information from companies and successfully test products and publish information.
Allowing methods to be proven through publishing "is the direction the industry should take to gain the respect it deserves," SORA Labs' Blakemore offered.
Sudberg, a familiar transparency evangelist, wonders why product claims backed by lab testing should be a mystery at all.
"There is, or should be, nothing to hide in a test result that confirms your product is what you say it is. So why hide it?" he asked. "This full transparency commitment of ours gives our clients confidence and builds trust since they don't have to pay extra for the method or full results."
That level of visibility also heads off disagreements among all the players involved in a supplement's manufacture, according to Sudberg.
"When discrepancies arise between the supplier and a third-party lab, our results and methods are confidently exposed to scrutiny in advance, which generally quells any attempts an unscrupulous vendor makes to defend their poor-quality material," he said.
Subscribe and receive the latest insights on the healthy food and beverage industry.
Join 47,000+ members. Yes, it's completely free.
You May Also Like
---