Novel Ingredients Need Novel Testing Methods
Novel Ingredients Need Novel Testing Methods
A marketing dream becomes a testing nightmare when an ingredient supplier doesn't know how to test the ingredient in finished products.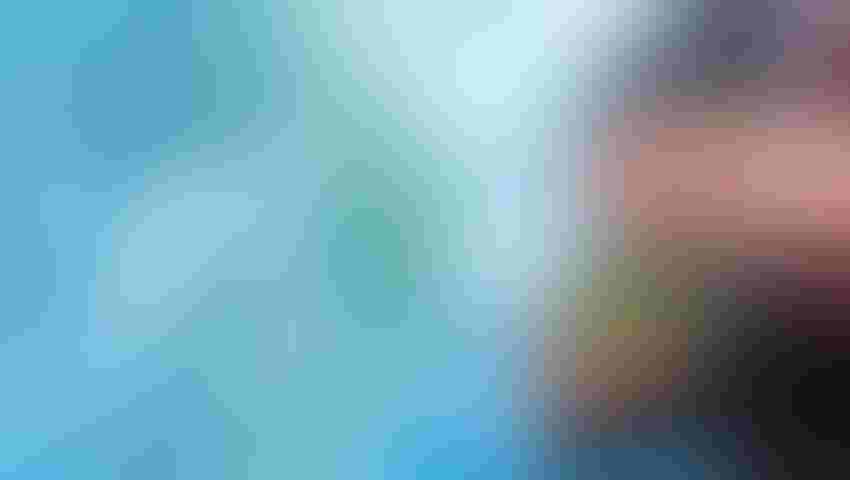 Looking at product development through the eyes of an imaginary cliché marketer, it's not enough to sell something called Camellia sinensis (green tea) leaf powder alone. Or even Camellia combined with another complimentary botanical. To be competitive, a company must dazzle its customers with a solution to needs that marketing teams have convinced consumers they have. Likewise, companies feel compelled to rename the plant that's been sold as green tea for thousands of years to one that mimics clever names the well-paid marketing teams at pharmaceutical companies devise, and process it in a way that makes it a novel ingredient—how about Green Tea-Xtreme Camelliabrimex? Cool! But it's no longer green tea, at least not from a testing perspective. And here is where the marketer's dream becomes the testing lab's nightmare, which becomes really expensive for manufacturers. But with some forethought and communication, it doesn't have to be that way.
Branded ingredients can offer a competitive advantage by differentiating old-school herbs from new-school functional ingredients, which is what many brands want. However, novel ingredients often complicate matters, so it's important to anticipate and build a solution into the process.
For example, when an ingredient as old as Camellia sinensis is innovated, it can be modified and/or amalgamated with other ingredients to make it better. While that may serve the consumer in terms of efficacy, it can cause a host of problems for quality control (QC) labs that can slow production and raise costs, unless a plan for testing lab collaboration is included during a novel ingredient's development.
Per cGMPs (current good manufacturing practices), a brand must use a scientifically valid technique to ensure the correct identity of ingredients as well as substantiate label claims. But testing methods that work very well for an herb don't work for novel ingredients. Testing methods don't exist for novel ingredients, nor for the complicated finished products they are formulated into, unless and until they are developed.
The ingredient developer determines what methods it is going to use internally to test from lot-to-lot to confirm identity, potency and purity, etc. When the manufacturer that buys the material sends it out for testing, the lab is going to use existing test methods for that stated material to confirm identity. Sometimes with novel ingredients, the material will test out of specification, not because it wasn't green tea, but because the way it was processed changed what the lab is testing for and how, but no one bothered to tell them.
Suppliers with novel ingredients that don't provide enough information to finished product brands put those brands in a difficult position since they don't know how to test the material. Such suppliers need to talk to testing labs about the special aspects of such ingredients, specifically, "Here's how you test it." Also, the supplier should be able to recommend several labs familiar the novel material that have experience testing it. If only one lab is recommended, it looks like a version of dry labbing (giving affirmative results without testing). And with some ingredient sellers and labs, it may be just that. Danger Will Robinson!
It's up to ingredient suppliers to be willing to share how to accurately test their novel ingredients. Remember, it's science—if you can't replicate the results, something's fishy.
Here's a good example of how it works when the seller of a novel ingredient thinks through supporting their customers:
Alkemist Labs, a third-party contract lab, has a client that sells apple powder. Actually, it isn't just powdered apple, it's a refined product focused on polyphenols. This material is sold as apple powder, but analytically doesn't look that way. Fortunately, Alkemist has a relationship with the supplier and experience testing its product. Alkemist experts talked to the ingredient supplier, so the testing lab knows what they have and how to test it accurately. When the apple powder is sold, the ingredient supplier educates its customers to test with one of the three labs that know what this is and how to test it to confirm identity. It saves a lot of time and trouble on the testing side to take this step when selling novel products.
Brands using contract manufacturers to provide final products that are blends have a similar responsibility. To go back to the green tea example, data exists for how to identify Camellia sinensis and the caffeine in it; however, when it becomes a new dietary ingredient (NDI) or is blended with other ingredients, it's back to the drawing board on how to accurately test it. A method must be developed for that specific formula for testing to be as robust and accurate as the regulatory agencies expect it to be, and consumers assume it to be.
Here is a real-world, or rather real-lab, example of what not to do with a finished product:
Even after achieving an esteemed GMP registration of their facility from a highly regarded industry certifying body, one of Alkemist's long-term clients was "gifted" a form 483 letter from the FDA due to exactly what's been discussed above. Form 483 outlines GMP violations that FDA finds during plant instructions. The company chose not to pay for the development of a method to quantify the gingerols (phytochemical in ginger root) in its finished product, even while having a claimed amount on the final product. They listed the amount of gingerols found in the raw material as the amount in the final product. FDA discovered the fact that a scientifically valid method was not used to determine that value and rendered the brand's reputation questionable with a 483 notice. Those notices are made public, and this sent the company in an unsavory tail spin of finger pointing, and everyone involved had a meltdown.
The 483 specifically listed:
1. Inadequate testing to ensure that product specifications are met.
2. Inadequate justification that the testing method used is scientifically valid and appropriate.
Both of these violations could have been avoided at relatively low cost, especially compared to how much effort it takes to dig a company's reputation out of this trench, and the time and legal expenses required to satisfy FDA after it issues a 483 form.
It's a tale that is too common and is avoidable. Make product testing considerations part of the process from the beginning of ingredient and finished product formula development rather than an afterthought. Sooner or later you will be very, very glad you did.
Élan M. Sudberg is CEO of Alkemist Labs (alkemist.com), a contract testing laboratory specializing in plant authentication, botanical ingredient identification and quantitative analytical services to the food and beverage, nutraceutical and cosmeceutical industries. He holds a degree in chemistry from California State University Long Beach, and has authored numerous journal articles on phytochemistry and analytical techniques for the natural products and nutraceutical industry. He is a board member of the American Herbal Products Association (AHPA), as well as AHPA's Education and Research on Botanicals Foundation, and former chair of the Hemp and Medical Marijuana committee.
Subscribe and receive the latest insights on the healthy food and beverage industry.
Join 47,000+ members. Yes, it's completely free.
You May Also Like
---