Ensuring a contract laboratory is in compliance
Ensuring a contract laboratory is in compliance
Supplement brand owners can help ensure their contract labs follow GMPs by conducting audits and challenging test results.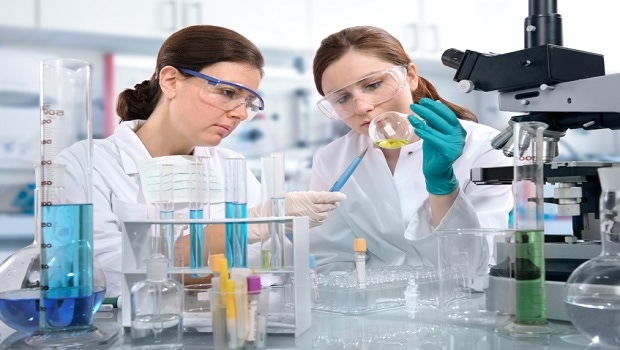 Contract laboratories provide a valuable and necessary service to the dietary supplement industry. Seldom is it the case that a brand owner, referred to as the own label distributor or product manufacturer, has an in-house laboratory that is equipped with the appropriate scientific expertise, facilities, instrumentation and quality systems necessary to conduct the wide variety of testing that is required in 21 CFR 111, cGMP (Current Good Manufacturing Practices) in Manufacturing, Packaging, Labeling, or Holding Operations for Dietary Supplements. According to 21 CFR 111.70, specifications must be established for the identity, purity, strength, composition and limits of potential contaminants of all raw materials, packaging components, in-process materials and finished products; and then these specifications must be verified to be met through testing per 21 CFR 111.75. FDA has also made it clear in numerous warning letters that, "Although a firm may contract out certain dietary supplement manufacturing operations, it cannot contract out its ultimate responsibility to ensure that the dietary supplement it places into commerce (or causes to be placed into commerce) is not adulterated for failure to comply with dietary supplement cGMP requirements." It is therefore critical that the contract laboratory (or more likely, laboratories) that are selected to conduct this testing are highly scrutinized for compliance to all the applicable subparts of 21 CFR 111.
Scrutiny under the guise of a GMP environment requires a formal, controlled process with documentation thereof, and when it involves the assessment of regulatory compliance of a contracting partner this process is known as a "qualification." The qualification of a contract laboratory should be a multi-stepped, continuous process that assesses compliance through a documentation audit, onsite audit, ongoing monitoring activities via challenge testing, and periodic updates to the qualification.
Documentation Audit
The documentation or "paper" audit is an assessment of key laboratory personnel, laboratory facilities, instrumentation and quality systems using a contract laboratory questionnaire that is completed by the laboratory and reviewed by the own label distributor or manufacturer. Questions should address all the regulatory requirements dictated in 21 CFR 111 and evidence to support the answers, such as procedures, documents and other records, must be provided. Emphasis should be made to ensure compliance with Subpart J—laboratory operations—which includes the evaluation of written procedures; laboratory facility information; equipment and instrumentation qualification, calibration, and maintenance processes; critical laboratory control processes; management and use of scientifically valid test methods; and documentation systems. However, a thorough assessment of the laboratory organizational structure and key personnel education and experience, as well as personnel training program, is also critical. A final area to examine is the investigatory system for deviations, out of specification (OOS) results and corrective and preventative actions (CAPAs). All these should be designed to ensure that all quality issues are investigated in a thorough, timely, unbiased, well-documented and scientifically sound manner.
Onsite Audit
Onsite laboratory audits are essential to verify that the information provided on the questionnaire for the documentation audit are accurate and that the systems, policies, processes and test methods provided are being followed in practice. Depending on the complexity of the laboratory operations and scope of work being conducted by the laboratory, the audit should be scheduled for two full days onsite with an experienced auditor. It is imperative that the auditor has expertise in laboratory operations, especially the type(s) of testing being performed at the contract laboratory. Own label distributors should hire an appropriate subject matter expert or use a laboratory consultant if an appropriate auditor is not available at the own label distributor. A thorough and detailed written summary of observations noted during the audit will then be prepared by the auditor. This is the document that will be used to assign necessary CAPAs and demonstrate laboratory compliance. Onsite audits should be completed prior to the performance of any testing to establish that a dietary supplement product has met specifications.
Challenge Testing
Challenge Testing may be conducted to evaluate the overall performance of the contract laboratory, as well as provide an indirect assessment of the accuracy, precision, specificity and ruggedness of the test methods. It can also be used as a tool to avoid "dry-labbing" or the falsification of testing and/or test results. A good contract laboratory will not be offended by challenge testing. Various types of challenge testing options can be employed including inter-laboratory testing, the use of replicates, fortification (spiked) samples and blind testing. For inter-laboratory testing, a single sample is portioned and submitted for testing to more than one contract laboratory simultaneously. The results obtained should be consistent with one another, given the test method variability. Replicate samples, preferably at least three, are submitted for testing to a single laboratory to evaluate the method precision and laboratory reproducibility. The accuracy of the laboratory and test method are assessed using fortification samples that are submitted with a known concentration. In the case of blind testing, information about the expected results for a group of samples with known concentrations are not provided to the contract laboratory to verify accuracy and precision of the results.
Re-Qualification
Periodic re-qualification of the laboratory should also be performed. The contract laboratory questionnaire should be updated at least annually, but the frequency of other re-qualification activities should be determined based on a risk assessment of laboratory services being provided. Factors to consider for the risk assessment should include changes provided on the updated questionnaire, laboratory regulatory history, outcome of initial onsite audit and response to needed CAPAs, personnel and technical expertise, criticality of tests performed, volume of tests performed, challenge testing results, quality of service and communication with laboratory, and the frequency, root cause(s), thoroughness and timeliness of OOS investigations.
Contract Lab Compliance at SupplySide West
Learn more about how to ensure your contract laboratory is compliant at the "Effectively Partnering with a Contract Laboratory" Workshop at SupplySide West on Wednesday, Nov. 7.
Tara Couch, Ph.D., is an analytical/organic chemist with more than 20 years of diverse laboratory and regulatory experience in academic, field, contract and manufacturing environments. She is senior director of dietary supplement and tobacco services at EAS Consulting Group.
Subscribe and receive the latest insights on the health and nutrition industry.
Join 37,000+ members. Yes, it's completely free.
You May Also Like
---