Contract labs for safe, compliant supplements
Contract labs for safe, compliant supplements
Supplement brands that partner with contract labs must ensure they are following good lab practices and other quality assurance programs, noted experts at SupplySide West 2019.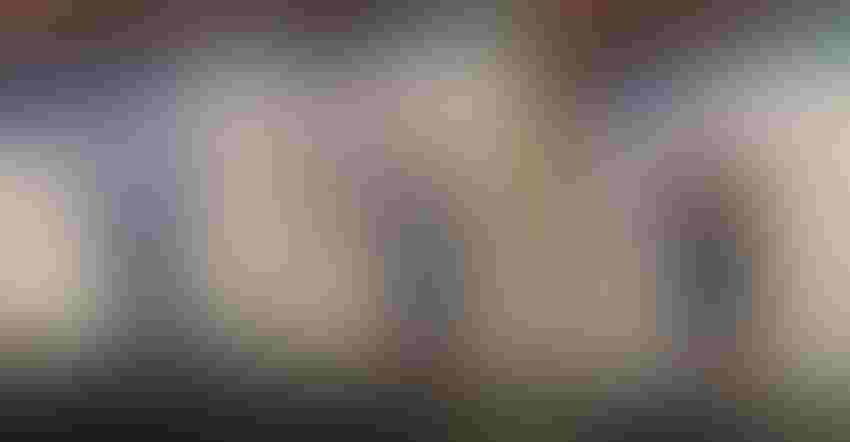 Supplements come in different shapes, sizes, format and colors. They are made from vitamins, minerals, botanicals and other nutrients. They serve all types of consumers from infants to seniors, and are for all type of health indicators from heart health to energy and sleep.
But one thing all supplements have in common is they must be tested. Specifications must be set to ensure safety and meet label claims, and those specifications must be reviewed using fit-for-purpose assays.
Most supplement brands do not have the expertise or equipment to test for everything they need—or want—to test for in-house, so they seek the services of contract labs, which are external, third-party laboratories that provide analytical, microbiological and/or physical testing of raw materials, in-process samples, finished products, stability time-point samples and environmental samples. Some complex supplements may require tests from different labs, and many brands find themselves working with several contract labs for their various products
Strong relationships between brands and their contract labs are of utmost importance to ensure safety and legality of products enter the market. While a contract lab is a separate business than the finished product brand, it's best to think of them as "sister companies" as communication, transparency and trust between them are required.
Part of earning the trust of supplement brands comes from the labs following good laboratory practices (GLPs), as noted Jen Johansen, vice president of quality regulatory & government affairs, Cyanotech Corp. at the SupplySide West 2019 workshop, "Trust in Testing: Contract Labs for Safe, Compliant Supplements." GLPs are procedures that ensure the quality and integrity of laboratory results; GLPs aren't outline specifically in the required supplement GMPs (good manufacturing practices), but align with obligations outlined in FDA Code of Federal Regulations 21(CFR)111, subpart J. Subpart J covers standard operating procedures (SOPs), facilities management, lab controls, test methods and records.
Johansen stressed the need for brands to understand their products and what they want to claim about their products before they start working with a lab. This way a brand will know what tests are required. A botanical will likely need to be tested for heavy metals, colors of some natural ingredients can interfere with popular assays, and certain processing techniques call for residue testing. If a brand wants to be certified by a third party—such as the Non GMO Project—it must use a lab that can test to the third-party certifier's narrow specifications.
These test methods must be scientifically valid, which means they need to be accurate, precise, specific and consistent, noted Catherine Rimmer, Ph.D., research chemist, the National Institute of Standards and Technology (NIST) during the SupplySide West workshop. Results must be compared to solid reference standards; if no reference standards are available from quality institutions, Rimmer said brands need to have in-house reference standards.
Brands should challenge their contract labs often, Rimmer said. "I recommend you retain several samples of materials you've already sent to you contract lab. Spend the money to send the same sample at a later date to see if the lab's results are consistent."
To help supplement brands improve their testing methods, NIST works with stakeholders to establish references and establish quality assurance programs (QAPs).
Setting and testing to specifications is a fundamental requirement of GMPs—which have been in effect for nine years—and yet, the establishment of specifications and testing in accordance to those specifications is the greatest challenge to the dietary supplement industry, said Tara Lynn Couch, Ph.D., senior director of dietary supplement and tobacco services, EAS Consulting Group LLC. Labs should test for specifications related to product claims, formulation, manufacturing processes and stability.
Couch added that contract labs must be qualified so a supplement brand knows that the contract laboratory can be trusted. Qualification ensures that a lab has the technical expertise to perform the testing services, a quality system in line with 21CFR11 and scientifically valid test methods.
"I audit a lot of contract labs, and it's shocking how many people are not documenting the performance of their tests," she said.
Download the slides from this SupplySide West workshop here.
Learn more from Johansen in the podcast "Good laboratory practices essential for supplement testing labs" and the article, "Ensuring good lab practices is key to compliance."
Learn more from Rimmer in the podcast "Supplement testing labs collaborate to improve quality, safety" and the article, "Reference materials and lab certifications resolve industry-wide challenges."
Learn more from Couch in the podcast, "Paper audits important step in contract lab qualification," and the article, "Ensuring a contract laboratory is in compliance."
Subscribe and receive the latest insights on the healthy food and beverage industry.
Join 47,000+ members. Yes, it's completely free.
You May Also Like
---