Trending alternatives in natural beverage: A new suite of sweet
Trending alternatives in natural beverage: A new suite of sweet
In addition to several proprietary blends of natural alternative sweeteners driving specific beverage product and brand growth, SPINS data also showed a number of natural sweetening ingredients trending across categories in the natural retail channel.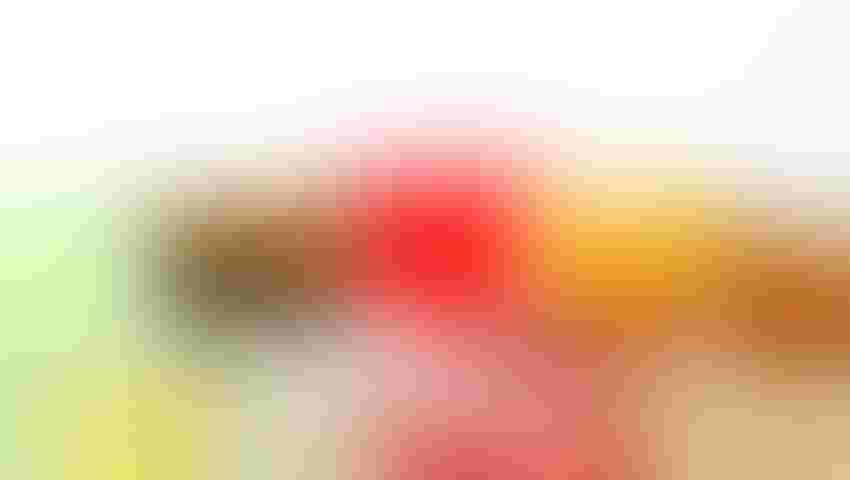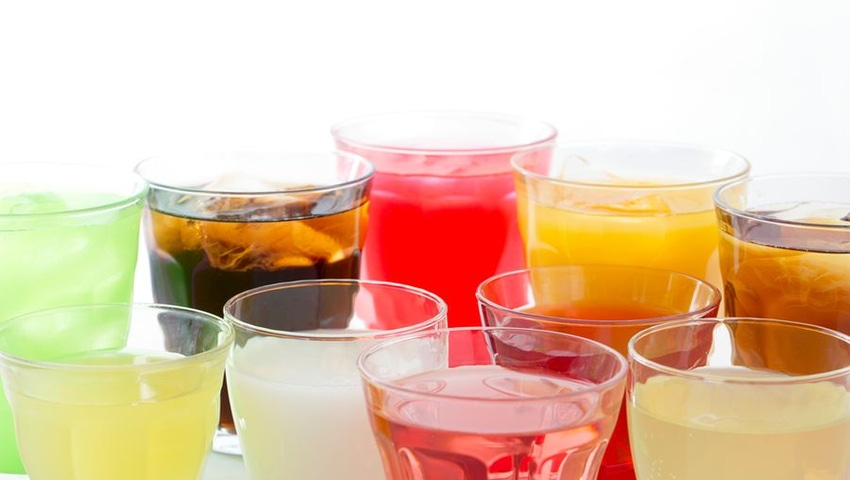 In May 2016, FDA unveiled new requirements for the Nutrition Facts panel of packaged foods, including the reporting of a product's added sugar content.1 This development arrives at a time when more than two-thirds of adults in the United States are considered overweight or obese, according to the National Institutes of Health (NIH).2 Consumer awareness and concern about excess sugar consumption as a risk factor for diabetes and obesity, however, make room for sweet new solutions in the market, taking the place of more traditional sugary soft drinks.
In addition to several proprietary blends of natural alternative sweeteners driving specific product and brand growth, SPINS data also showed a number of ingredients trending across categories in the natural retail channel. Stevia, blends of stevia and other sweeteners, and monk fruit emerge as versatile natural alternative sweeteners to watch in three areas of interest: the soda space, refrigerated juices and functional beverages, and drink mix products.
Soda
Perhaps due to perceived negative health connotations around soda (both regular and diet formulas), the carbonated beverages category is seeing limited overall growth. Many brands looking to stake a new claim to consumers' purchases turn to natural alternative sweeteners, which carry consumer associations of health benefits, such as fewer calories, lower glycemic indexes and notable absences of certain other ingredients that appear to be falling out of favor. SPINS data showed the popularity of a few of these ingredients is moving from the natural channel into mainstream vendors.
One such alternative sweetener ingredient with cross-channel success is monk fruit, with burgeoning growth (159%) in carbonated beverages across natural, specialty gourmet and conventional channels. Monk fruit, also commonly referred to as luo han gao, is GRAS (generally recognized as safe) by FDA for use as a flavor enhancer and sweetener ingredient in food, and as a tabletop sweetener.3 Mogrosides, the antioxidants that contribute to monk fruit's sweet taste, do not contribute calories. As the single ingredient with the highest growth over last year (50%) in the sweeteners category of the natural channel, monk fruit's presence expands into alternatively sweetened sodas and a wide range of food and beverage categories—appearing in more than 20 food, beverage and dietary supplement categories tracked by SPINS.
Once a natural industry trend, stevia sweeteners have flourished in the mainstream market. Across food and beverage categories, stevia and blends of stevia with other sweeteners show cross-channel growth with an increasing number of brands adopting the plant-derived ingredient. Stevia and stevia blends in the alternative sweetened soft drink set account for a 16% growth in sales since last year across all channels; some successful combinations include stevia plus agave, erythritol or monk fruit.
Even stevia blends with cane sugar are emerging in the soda segment. For dedicated soda drinkers, such a blend lightens the caloric intake of standard sodas and avoids the artificial sweeteners of diet formulas. For other natural-minded consumers, cane sugar's appeal may be that it appears in place of high-fructose corn syrup (HFCS). According to the Non-GMO Project, sugar derived from corn is likely sourced from a genetically modified crop, unless otherwise labeled.4
Refrigerated juices and functional beverages
The refrigerated juices and functional beverages category, though only growing in the single digits mainstream, is up 11% in the natural channel. As specific sweeteners and blends often succeed first in the natural space, other brands have an opportunity to watch, learn, emulate and implement winning formulations in more mainstream venues. Sales of products using stevia and stevia blends in the natural channel grew 91% since last year, and growing sales in specialty and conventional channels, 34% and 17%, respectively, suggest manufacturers and retailers reporting in these channels are recognizing an opportunity. At present, more brands are employing stevia on its own, but certain brands are finding such strong cross-channel success with stevia blends that we expect to see more manufacturers experiment with and adopt their own versions of this solution. Current cross-channel growth for stevia blends in this category is up US$2.8 million over last year.
Drink mixes
The natural channel showed 23% growth in the drink mixes and concentrates category, while specialty and conventional channels see less or no growth over last year. Growth in both natural and specialty channels is led by brands that formulate with stevia and stevia blends, which have stirred up sales by an impressive 130%. In mainstream retailers where the category generally lags, dry drink mixes formulated with stevia on its own do show positive growth. Successful brands in natural and specialty channels highlight the absence of artificial ingredients, likely a key factor in attracting consumers now avoiding artificial sweeteners historically common in this segment, such as aspartame or acesulfame potassium.
FDA announced most manufacturers have two years, and small manufacturers three years, to comply with recent updates to the Nutrition Facts panel. With new attention to added sugar intake in plain view on packaging, and with the current momentum of consumer culture shifting away from sugar (or conversely, artificial sweeteners), brands have an opportunity to update their formulas and develop new beverages. Stevia already plays a strong role in this market, but with a wide assortment of alternative ingredients at brands' disposal, customers can look ahead to beverage innovations across the board.
Looking for more on key considerations in formulating beverages with functional ingredients? Join us for the Sparking Beverage Innovation workshop on Wednesday, Oct. 5, at SupplySide West 2016. And if sweeteners are your thing, a session geared toward confectionery formulations, Selecting Appropriate Sweeteners for the Confectionery Space, is a panel discussion taking place Friday, Oct. 7.
Kimberly Kawa is a senior nutrition researcher at SPINS and has applied her bachelor of science in nutrition and dietetics, and her experience in community health to the ongoing development of the SPINS Product Library. Her focus lies in vitamins and supplements, and she supports library development initiatives and identifies industry trends related to the segment.
Jessica Hochman is an editorial marketing associate at SPINS, driving content development across a wide variety of natural and specialty product topics. Her work with SPINS Product Library and her background in natural and organic distribution and retail help inform SPINS' stakeholders on industry news and trends.
References
1U.S. Food and Drug Administration. (n.d.). Retrieved June 02, 2016, from http://www.fda.gov/Food/GuidanceRegulation/GuidanceDocumentsRegulatoryInformation/LabelingNutrition/ucm385663.htm
2Overweight and Obesity Statistics. (n.d.). Retrieved June 02, 2016, from http://www.niddk.nih.gov/health-information/health-statistics/Pages/overweight-obesity-statistics.aspx
3U.S. Food and Drug Administration. (n.d.). Retrieved June 08, 2016, from http://www.fda.gov/Food/IngredientsPackagingLabeling/FoodAdditivesIngredients/ucm397725.htm
4What is GMO? (n.d.). Retrieved June 02, 2016, from http://www.nongmoproject.org/learn-more/what-is-gmo/
Subscribe and receive the latest insights on the healthy food and beverage industry.
Join 47,000+ members. Yes, it's completely free.
You May Also Like
---