The Intersection of GMO Government Policy and Voluntary Standards
The Intersection of GMO Government Policy and Voluntary Standards
Consumer distrust helped lead to the new GMO labeling law in the United States, but critics contend the new regulations may not eradicate those misgivings.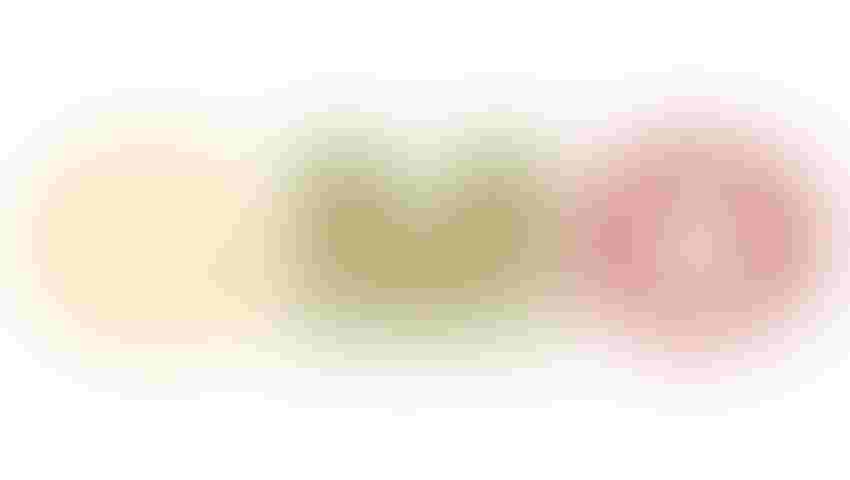 The role of genetically modified organisms (GMOs) in the American food supply is widely debated. Conflicting information has made consumers question the safety of GMOs, leading to a voluntary transparency movement, which has acted in lieu of government mandates. Until now and in the absence of regulatory standards, non-GMO claims and voluntary certifications such as organic and Non-GMO Project verification have grown in prominence and answered consumer demand. Such labeling options helped raise the visibility of GMO-avoidant products in the last 10 years while also tipping the discussion of GMO labeling onto the state and federal policymaking levels.  
GMO Labeling Policies
Summer 2016 saw a burst of political activity addressing consumer demands for GMO transparency. Vermont's 2014 law mandating the disclosure of GMO content went into effect on July 1 of this year. In anticipation of the regulations, national brands such as Campbell Soup Co., ConAgra Foods, Dannon and Mars responded by generating compliant product labels (e.g., "partially produced with genetic engineering") on a national scale to maintain distribution in Vermont. Meanwhile, federal lawmakers—influenced by industry stakeholders fearing a costly and inefficient patchwork of state labeling regulations—passed the National Bioengineered Food Disclosure Standard on July 29, which preempted Vermont's and other states' laws with a federal mandate. While this federal law is heavily criticized by the right-to-know transparency movement, the values of a 600,000-resident state disrupted the unregulated status quo and helped catalyze action at the national level. The issue of how to mandate GMO disclosure is broadly debated and divisive, and the outcome is far from resolved.        
From Policy to Regulation
USDA has been granted authority to draft, propose and publish rules that will define GMOs and the products which will require disclosure. The final set of regulations is due July 29, 2018, but the process will likely be contentious.
Components of the law have attracted considerable criticism, as the final regulations could provide a narrow scope of transparency. Chief complaints include:
The law's definition of GMOs is flexible and subject to USDA interpretation, potentially limiting the range of products covered.

An electronic scanning option is included, in lieu of on-package GMO labeling statements, which may prove cumbersome for consumers with smartphones and may exclude populations without smartphones, potentially impeding equal access to information.
Currently, the law applies only to foods meant for human consumption. As a result, single-ingredient products from animals raised on GMO feed would be exempt (meat, milk, poultry and eggs), but multi-ingredient products with some animal-based ingredients would be included. The full spectrum of products that would be exempt from the law will also be subject to certain, yet unqualified, conditions that would prevent manufacturers from applying a non-GMO marketing claim. As such, on Aug. 24, USDA issued new and immediate guidance for the use of negative claims (e.g., non-GMO) on products under its authority.
This guidance recommends a non-GMO or non-bioengineered statement is permitted on food products under USDA jurisdiction only if a third-party organization has verified the claim for all single and multi-ingredient items. To that end, USDA accredited agencies are now recognized as valid third-party non-GMO verifications because organic standards prevent the use of GMOs. This effectively eliminates the need for Non-GMO Project Verification on certified organic products, which was previously required for producers in order to label those items non-GMO.
While USDA established guidelines for non-GMO claims on products under its purview, products under FDA jurisdiction remain in flux. In other words, there is labeling confusion in the marketplace for certain products that 1) will be exempt from mandated GMO disclosure, but 2) don't qualify for any existing voluntary non-GMO certifications, and 3) may be prevented from using any non-GMO claim that has not been verified by a third party. Stricter standards on the use of unsubstantiated non-GMO claims are important for the transparency movement. However, if some products are subject to the conditions above and therefore ineligible for any substantive labeling about GMOs, the result would obscure the transparency movement's objective of accessible information.  
Consumer distrust about how products are made already exists, and some critics contend the new regulations may not eradicate those misgivings. In this absence of regulatory clarity, third-party verifications have been a reliable standard to help create trust between a brand and the conscious consumer.
Voluntary Transparency
The role of voluntary, third-party verified standards has helped drive change to disrupt the status quo. SPINS®, a provider of expert insights on consumer purchasing trends, holds the position to report on the performance of products' non-GMO attributes in lockstep with the stages of rule development for the new law. A lot can happen over the next few years, but this is what is known from SPINS data as of the 52-week period ending Sept. 4, 2016.
USDA Organic accounts for US$16 billion of sales, growing at 12 percent across SPINS' reporting retail channels, while sales of products with no organic content are flat at 1 percent.
Many certified organic products have set a precedent by also seeking non-GMO Project verification. Many argue that the Non-GMO Project's testing for GMO thresholds below 0.09 percent—not required under organic standards—helps ensure protection for crops such as corn, soy, canola and alfalfa, which have a high risk for contamination from GMOs. This dual certification pattern across channels, particularly in light of USDA's new clarification about non-GMO claims on organic products, raises the question whether organic brands will maintain enrollment with the Non-GMO Project's testing or opt out.
The Non-GMO Project, a SPINS partner for the last six years, shows sales of $20 billion on items with its verification, up from $1.3 billion in 2011. Cross-channel analysis shows 7 percent growth. Sales of products not verified by the Non-GMO Project show modest change over prior year: only 1.6 percent.
SPINS' Labeled Non-GMO attribute shows an additional $6 billion in cross-channel sales, growing at 18 percent. This captures the sales of products with other non-GMO certifications (apart from Non-GMO Project Verification) as well as those with non-GMO statements that have not been qualified by a third-party. 
To Label or Avoid GMOs?
It will likely take USDA two years until the new law's regulatory implications are made fully clear: which products will be covered and how, what allowable thresholds may be, and even which, if any, additional certifier and labeling options may emerge. SPINS data show consumer expectations for transparency are presently satisfied by existing third-party voluntary standards, and demand is growing. The outcome of the published regulations, whether found favorable or unfavorable by industry stakeholders, may or may not provide standards that earn the approval of transparency advocates and may therefore reinforce the value of third-party qualifications.
With so much yet undecided, still more questions arise. Will brands subject to mandatory disclosure of GMO content choose to label with on-package statements, like the Campbell Soup Co. maintains it will do? Will brands gravitate toward an electronic scanning code option instead? Will brands shift formulations to non-GMO ingredients and affect an expansion of non-GMO supply chains? Only time will tell.
Amanda Hartt is the manager of policy and partners at SPINS (spins.com). She is a research professional specializing in food policy, nutrition, sustainability and ethical sourcing. With more than 10 years of experience in economic research, on-the-ground work as a Peace Corps volunteer and academic study of global supply chains, Hartt brings a macro perspective to synthesizing food system dynamics. She has a master's degree of food policy from City University London.
Subscribe and receive the latest insights on the healthy food and beverage industry.
Join 47,000+ members. Yes, it's completely free.
You May Also Like
---