Rise and shine: Clean label innovation in the breakfast aisle
Rise and shine: Clean label innovation in the breakfast aisle
When it comes to breakfast, adults just want convenience. For their kids, they want convenience and nutrition.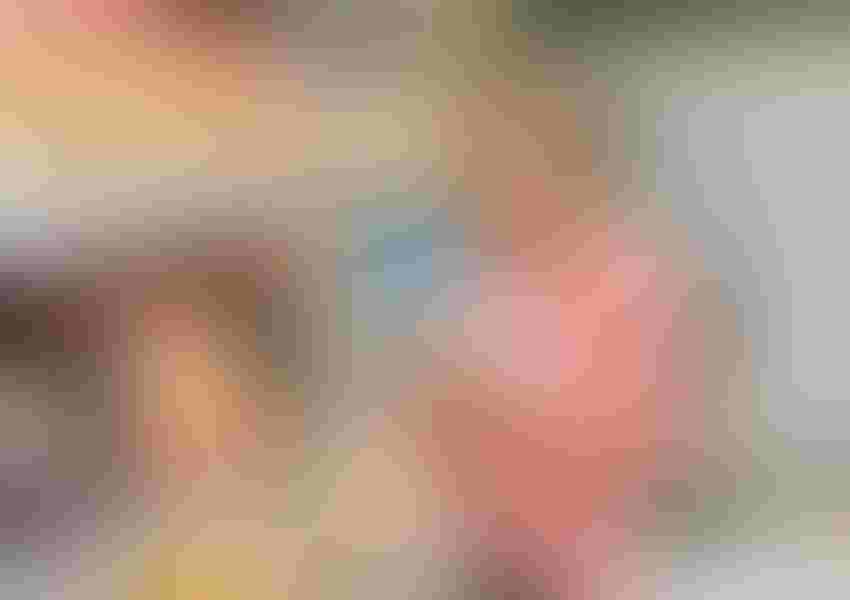 What comes to mind when you picture your breakfast table? If you're lucky, you think of fresh fruit and cappuccinos. But if you're like most people, a humble bowl of cereal tops the list.
And it's no surprise: According to "The Kids Food and Beverage Market in the US" report published January 2018 by Packaged Facts, breakfast cereal is found in a whopping 94.6 percent of American pantries. For households with kids, the odds are even higher that cereal is front and center as the first meal of the day; according to Packaged Facts, households with kids are 12 percent more likely than average to buy and use cold cereal.
Despite this near complete proliferation, cereal suffers from a bad reputation as an overly sugary and nutritionally empty option. According to Mintel, three in 10 consumers reported they're eating less heavily-sweetened cereals. Cereal, whether it's sweet or not, is also generally missing the mark for many consumers, with six in 10 saying they wish it kept them fuller longer, and more than half saying they wish it gave them more energy. That may be why the market researcher found total sales of hot and cold cereal in the United States declined 9 percent since 2012. Cold cereal, accounting for 87 percent of the cereal market, has seen sales declines of 11 percent in the past five years.
The good news is clean label attributes can be differentiating for brands, Mintel reported. Lightly sweetened cereal is the most popular choice for consumers, with 60 percent saying they prefer it. Close behind, though, is a growing preference for ancient-grain-based cereals (49 percent), muesli (40 percent), granola (36 percent) and high-fiber cereals (33 percent). As a result, while cereal sales overall are in sharp decline, data from SPINS showed sales of natural cereals are stable, growing about 1 percent in the 52 weeks ending Sept. 9, 2018.
Breakfast options outside the cereal aisle are faring much better, according to Packaged Facts' July 2018 "Breakfast: Retail Product Trends and Opportunities" report. Sales of frozen options like waffles, breakfast sandwiches and breakfast entrees were all up between 2016 and 2017, with entrées posting the most growth at 6.6 percent. Sales of muffins grew nearly 10 percent, while drinkable yogurt soared 20 percent in sales.
Clearly, while clean label demands are shaping cereal's fate, the same can't be said for the rest of the packaged breakfast landscape as, despite a similar reputation for empty calories, these categories are doing quite well. Launches run the gamut from the hearty (Kraft Heinz's Ore-Ida Just Crack an Egg line of breakfast scrambles) to the indulgent (Kellogg's® Eggo® Thick & Fluffy Double Chocolatey Waffles). Taste is still king here, and six out of 10 consumers stated they eat the foods they like regardless of calories, Packaged Facts revealed.
It's quite a different story in the children's breakfast foods market, though, where the bar is set much higher than meeting taste and convenience benchmarks. "Parents want to make sure they're feeding their kids foods that will help fuel them both physically and mentally," said Ashley Dix, brand manager at Little Duck Organics.
Yet, many packaged options are missing the mark—even those with natural positioning and clean label attributes. Globally, Euromonitor reported the retail value of children's breakfast cereals posted a compound annual growth rate (CAGR) of just 1.3 percent between 2013 and 2018.
For more information about how brands are reformulating breakfast products with clean label ingredients, download Food Insider Journal's 2018 Digital Magazine "Clean label innovation in the breakfast aisle."
Subscribe and receive the latest insights on the healthy food and beverage industry.
Join 47,000+ members. Yes, it's completely free.
You May Also Like
---