Own-label distributors of supplements still failing to produce product specifications
Own-label distributors of supplements still failing to produce product specifications
FDA continues to cite dietary supplement facilities for regulatory infractions related to establishing product specifications—and own-label distributors remain partly to blame.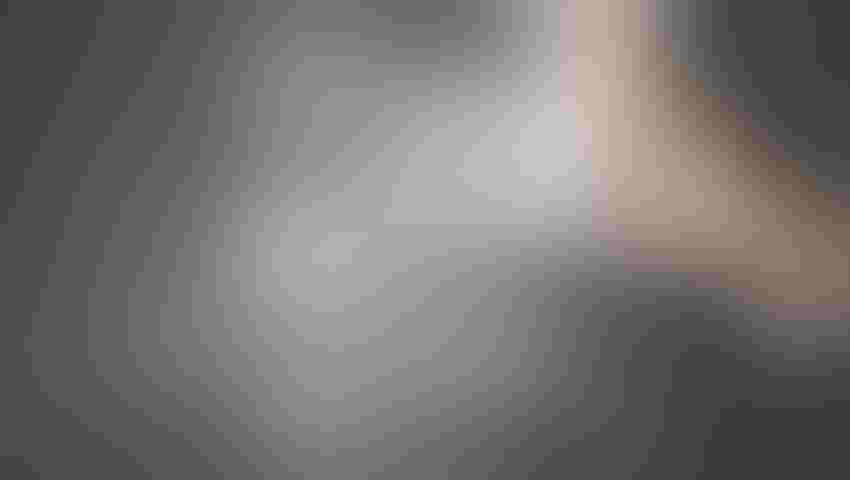 Dietary supplement facilities commonly fail to establish product specifications, according to FDA investigators.
Whose fault is it? Industry sources placed part of the blame on own-label distributors, which have ultimate responsibility to ensure compliance with FDA's cGMPs (current good manufacturing practices), even though they rely on other companies to make their dietary supplements.
FDA has been targeting own-label distributors during inspections because they are ultimately responsible for the product reaching consumers, said Tara Couch, Ph.D., senior director of dietary supplement and tobacco services with EAS Consulting Group LLC.
"Rightly so, the FDA is going after them and making sure that they have all the quality systems … and they've developed a specification because they're saying [to the contract manufacturer], 'This is the product I want you to make,'" Couch said in an interview.
Although OLDs should have a specification that they can provide to the contract manufacturer, "oftentimes, they don't," she said.
In fiscal year 2018 (FY18), seventy-five inspections—or about 24 percent of the FDA Form 483 inspection reports—cited firms for failing to establish specifications of finished dietary supplements, FDA data showed. In FY17, around 24 percent of Form 483s—or 89 inspections—reported the same infraction.
The requirement to set product specifications "seems so basic," said Steve Mister, president and CEO of the Council for Responsible Nutrition (CRN). But a close examination of FDA inspection reports revealed many companies are "marketing shells" reliant on a contract manufacturer and don't personally have a record of specifications, he added.
"On the one hand, that's not really acceptable; if you're putting a product in the market, you need to know what's in it," Mister said. "But … from a public health and safety standpoint, it's not really a cause for a three-alarm fire because somebody is still creating specifications around that product and making sure they're met. It's just that the marketing shell is trying to push it all off on the contract manufacturer, and the [regulations] say you can't do that."
Independent consultant Marian Boardley said many companies in the dietary supplement industry are running on "shoestring operations." Although individuals understand they have obligations regarding cGMPs, "they'd much rather do marketing, formulating [and] launching products," she said in an interview. "All those things are more exciting than QA [quality assurance]."
A reason many companies are cited for failing to set specifications, Boardley explained, is because they don't know what FDA wants. On the other hand, she added, an FDA investigator may not necessarily know what specs are meaningful to a product like a tincture.
Companies that receive a Form 483 may have set specifications but not for all the required elements, which includes specs for the identity, purity, strength and composition of the supplement, as well as limits on contaminants, Couch said.
Former FDA investigator Larisa Pavlick said the industry has been struggling "with specifications forever." She is among the industry experts who help companies understand the key components of specifications and how to verify them.
If the industry followed written procedures and set specifications appropriately, it would significantly clean up the list of the common cGMP infractions, said Pavlick, vice president of global regulatory and compliance with the United Natural Products Alliance (UNPA).
In FY18, 317 inspections—or 54 percent of firms inspected—received a Form 483. That marked an improvement from the prior year in which 379 inspections—or 58 percent—received an FDA inspection report for alleged violations of the cGMPs.
According to FY18 FDA data, the three most common cGMP infractions concerned: failure to establish specifications; failure to establish and follow written procedures for quality control operations; and failure to conduct at least one appropriate test or examination to verify the identity of a dietary ingredient, prior to its use.
Most of the common cGMP violations, Pavlick said, are fairly "simple fixes."
Unfortunately, distributors of dietary supplements who rely on contract manufacturers may give little—or no—heed to such fixes until an FDA investigator hands them an inspection report.
In 2018 warning letters, FDA continued to remind OLDs of their obligations, including the duty to ensure their products are not adulterated because they fail to comply with cGMPs.
Sometimes, own-label distributors don't understand their obligations, Couch of EAS Consulting Group reflected. "And sometimes, they don't want to know. I think it depends on the integrity of the OLD."
Top 10 cGMP violations (FY18)
1. You did not establish product specifications for the [identity] [purity] [strength] [composition] of the finished dietary supplement.
-- 75 inspections
-- 23.66 percent of inspections with Form 483
2. You did not [establish] [follow] written procedures for quality control operations.
-- 52 inspections
-- 16.40 percent
3. You did not conduct at least one appropriate test or examination to verify the identity of a dietary ingredient, prior to its use.
-- 52 inspections
-- 16.40 percent
4. Your batch production record did not include complete information relating to the production and control of each batch.
-- 44 inspections
-- 13.88 percent
5. You did not establish an identity specification for each component. 
-- 43 inspections
-- 13.56 percent
6. You did not [establish] [follow written] procedures for holding and distributing operations. 
-- 43 inspections
-- 13.56 percent
7. You did not [establish] [follow] written procedures for the requirements to review and investigate a product complaint.
-- 40 inspections
-- 12.62 percent
8. You did not verify that your finished batch of dietary supplement meets product specifications for [identity] [purity] [strength] [composition] [limits on contamination that may adulterate or that may lead to adulteration of the dietary supplement]. 
-- 39 inspections
-- 12.30 percent
9. You did not collect and hold reserve samples of packaged and labeled dietary supplements that you distributed.
-- 36 inspections
-- 11.36 percent
10. You did not establish component specifications for [purity] [strength] [composition].
-- 35 inspections
-- 11.04 percent
Source: FDA data obtained by INSIDER through Freedom of Information Act.
Subscribe and receive the latest insights on the healthy food and beverage industry.
Join 47,000+ members. Yes, it's completely free.
You May Also Like
---