ODS Aims to Improve Database on Dietary Supplements Labels  
ODS Aims to Improve Database on Dietary Supplements Labels  
The government agency is seeking to determine the database's purpose or audience as part of its efforts to improve the database.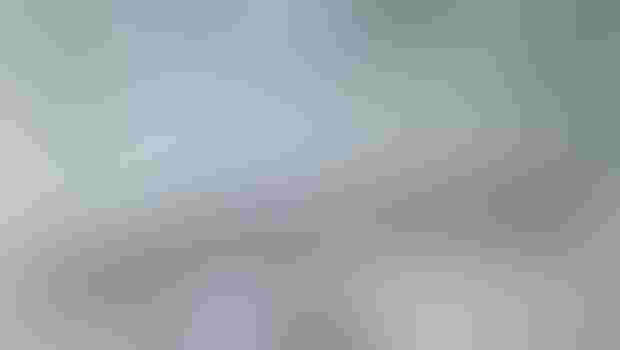 Federal officials are seeking ways to improve a public database that provides information on more than 50,000 dietary supplement labels.
In response to a request for comments on ways to improve the database, approximately 30 organizations weighed in, including government agencies, health care practitioners, trade associations and industry members, noted Paul Coates, Ph.D., director of the Office of Dietary Supplements (ODS) at the National Institutes of Health (NIH). The comment period closed on Dec. 31.
"Some [comments] had to do with the purpose or audience," Coates observed Jan. 14 during a members-only United Natural Products Alliance (UNPA) Expert Insights webinar. "Who are we aiming this at? At researchers, consumers, regulators, industry or all of the above? And … at the moment, we are still in the midst of hashing out that question.
"There is no doubt about the fact that in its initial form this database was geared to support research and begin to make data available to consumers so that they can make decisions about their use of dietary supplements," Coates added. "But we always understood that it would be a potentially valuable tool for regulators, and increasingly, we're learning that it could be a valuable tool for those of you in the industry. So maybe we'll end up trying to figure out a way to help everybody."
The database project, which was launched in June 2013 and is managed in collaboration with NIH's National Library of Medicine, is rooted in 2003 language from Congress, according to Coates' presentation. In 2011, Therapeutic Research Center was awarded a contract to supply ODS label information for the database. ODS anticipates soliciting proposals for a new contract in spring 2016 and awarding an agreement by the end of the fiscal year (September 2016), according to Coates' web presentation.
Some of the other comments recommended only including products that meet the definition of a dietary supplement under federal law, the removal of multiple listings for the same product, and an identification of products that have been withdrawn or seized by regulators.
"Not to … put too fine a point on it though, the goal behind our database was to transmit the information that is on the label," Coates said. "If it's on the label, it can go in the database. If it's not on the label, it doesn't go in our database as it's currently constructed."
Commentators also requested a database that is easier to use as well as new features, including an application for mobile devices and data that would allow researchers to ascertain total nutrient intake from dietary supplements and foods.
What is the next step for ODS? The office needs to examine "the purpose for the dietary supplement label database," Coates said. "Is it for research, for consumers or for regulatory purposes? And as I mentioned, we are thinking about all of those, and at the moment, none is off the table as far as we're concerned. We are not the regulators as you know, and so if there became regulatory uses for this database, the strategies would have to change a lot."
ODS was born out of the 1994 Dietary Supplement Health and Education Act (DSHEA), with the law directing the creation of the office to explore the role of supplements to improve health care and promote scientific studies in this area.
Coates' presentation coincided the same day with an announcement by the Council for Responsible Nutrition (CRN) that it would require its members to register their product labels in the database.
Coates pointed out 1,000 labels are being added to the database each month, although he referenced product turnover as well. The database includes downloadable images of the labels, nearly all information on labels including disclaimers, warnings and claims, and links to resources such as the National Library of Medicine's PubMed and ODS/NIH fact sheets.
In a question and answer session following Coates' presentation, dietary supplement consultant Marian Boardley pointed out the database included duplicate products, namely those that contain different quantities of the same dietary supplement. She asked Coates about the number of distinct products in the database, the number of companies with labels in the database, and what percentage of the dietary supplement industry the database represents.
"We don't know what proportion of products—total products as opposed to labels—this represents in commerce because we don't know how many products there are in commerce for certain," Coates said. "It's easier to get a better estimate of the number of manufacturers since there are some requirements for being a manufacturer in the United States but … we haven't done that calculation."
Subscribe and receive the latest insights on the healthy food and beverage industry.
Join 47,000+ members. Yes, it's completely free.
You May Also Like
---