MillerCoors Accused of Falsely Pitching Blue Moon as Craft Beer
MillerCoors Accused of Falsely Pitching Blue Moon as Craft Beer
Evan Parent, a San Diego resident, claims he was fooled into believing Blue Moon was a craft beer based on its "advertising, its placement among other craft brews, and the premium price it commanded."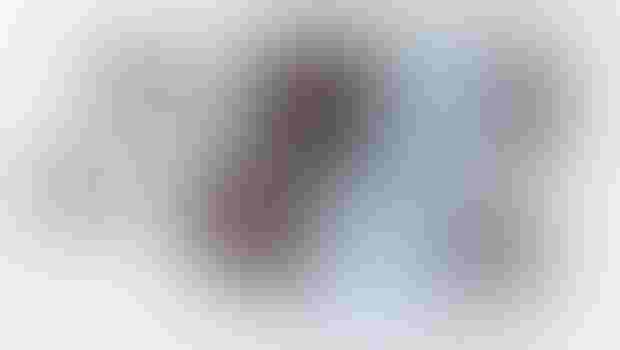 Evan Parent, a "beer aficionado and home brewer" in San Diego, says he drank Blue Moon for more than a year before he was tipped off by pals that the beer was not actually a craft brew.
Blue Moon, Parent alleges in a putative class-action lawsuit, is simply too big to be a craft brew or so-called microbrew.
Parent claims he was duped by Chicago-based MillerCoors LLC into believing Blue Moon was a craft beer based on its "advertising, its placement among other craft brews, and the premium price it commanded."
Parent claims MillerCoors "goes to great lengths to disassociate Blue Moon" from its name. "Through its false and misleading advertising," the lawsuit alleges, MillerCoors "misleads consumers to believe that Blue Moon is an independently brewed, hand-crafted beer."
Due to the sheer volume of beer produced and its ownership interests, Blue Moon doesn't qualify as a craft beer, the lawsuit alleges in reliance on a definition set forth by the Brewers Association. The Boulder, Colorado-based organization says a craft beer must produce no more than six million barrels annually and make beer that uses only innovative or traditional brewing ingredients and fermentation. Also, the beer must be less than 25 percent owned or controlled by a non-craft brewer.
"The hallmark of craft beer and craft brewers is innovation," the Brewers Association says on its website. "Craft brewers interpret historic styles with unique twists and develop new styles that have no precedent."
MillerCoors dismissed the allegations in the lawsuit as baseless.
"The class action filed against MillerCoors in California is without merit and contradicted by Blue Moon Brewing Company's 20-year history of brewing creative beers of the highest quality," the company said in an emailed statement. "There are countless definitions of 'craft,' none of which are legal definitions. We choose to judge beer by the quality, skill and passion that goes into brewing it. Back in 1995, Keith Villa, Blue Moon's founder and head brewmaster had to work extremely hard to convince people to try his cloudy, Belgian-style beer."
The lawsuit says Coors Brewing Company began producing Blue Moon in 1995 under the moniker Blue Moon Brewing Company; that's a small brewery located inside the Denver home of the Colorado Rockies baseball team: Coors Field.
The Blue Moon that is sold by retailers is produced by MillerCoors at breweries in Golden, Colorado and Eden, North Carolina, according to the 15-page complaint filed in California Superior Court in San Diego County. On an annual basis, the lawsuit contends, MillerCoors produces more than 76 million barrels of Blue Moon, or 2.4 billion gallons.
Ted Craig, a class-action defense lawyer with GrayRobinson, P.A. in Miami, Florida, identified weaknesses in the lawsuit.
"The fundamental problem is that the plaintiffs are attempting to use that standard [Brewers Association definition of craft brew] as an objectively undertood standard on behalf of every class member. And I believe that discovery will show that not every class member shares that definition and did not make purchasing decisions based on that alleged objective definition," he said in a phone interview.
Craig also said it could be difficult to prove or calculate damages because plaintiffs can't reasonably argue Blue Moon has no value even if it's not a craft beer.
"To the class members, what is the diminished value based on it allegedly not being a craft beer?," he asked. "Does it taste any worse?"
Demand for craft brews has soared since Blue Moon was first introduced. At the end of 2014, nearly 3,500 craft breweries were operating in the United States, the Brewers Association reports. The organization notes the craft beer market is worth $19.6 billion and holds 11 percent market share.
California alone has nearly 400 craft breweries, the lawsuit says—far more than the 250 that were in existence throughout the entire country in 1989.
Subscribe and receive the latest insights on the healthy food and beverage industry.
Join 47,000+ members. Yes, it's completely free.
You May Also Like
---