Managing Label Text in the Cloud
Managing Label Text in the Cloud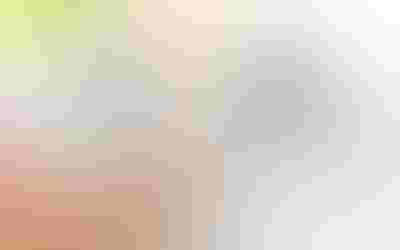 As the large number of consumer products in the nutrition and nutraceutical industries continues to grow, there is an equally growing need for frequent label text changes. Addressing these challenges requires a label management effort that is nimble and comprehensive.
With this goal in mind, label managers must successfully:
1) Organize Label Inventory
Ideally, a company's hundreds of SKUs would be reorganized in a hierarchy by brand, product category, product group and individual SKU for quick identification and retrieval. A graphic artist should check each image file and perform any graphic adjustments or revisions that help achieve good graphic condition; it's important to update images to a current format, such as Adobe Illustrator CS5 or CS6, so files are ready to use with a minimum of pre-press manipulation.
2) Handle Revision of Label Text Content
Label Managers are inundated with various text content change requests from diverse sources. Wasted time is the immediate cost of text change confusion. If label managers should misinterpret the nature of the request or have trouble getting more information about the request from its source, they are much more likely to approve flawed revisions, resulting in label spoilage or, worse, product liability or recall.
Text change requests are generally the result of changes in product content, dosage or marketing information. Regulation compliance and strong sales depend on the label manager's ability to effectively process revision data. Label managers must also be able to clearly identify the exact nature of a change request and its exact location on the label itself.
Current approaches to handling text change requests include establishing a series of dedicated email addresses used only for written descriptions of the content and location of change requests, perhaps one for each brand or product category. Also a web-based archive of label images are often housed and accessed on an FTP site.
3) Distribute and Collect Accurate Proofs
Label Managers should assign appropriate staff, based on their knowledge of the product, to proofing teams for each product group's labels. A current roster of each proofing team must be maintained and circulated. Members of the proofing team must be able to clearly understand the nature, source and exact location of any text changes in order to make a fully informed decision to accept or reject the proof. Proofing team members must also be alerted to pending proofs, be apprised of the approval deadline and make their decisions promptly.
4) Place Accurate Orders on Schedule
A team leader charged with the responsibility of actually placing the order needs to have all pertinent information about the order in front of him to proceed with certainty and confidence. The order placer should be aware of the differences between this order and the last run, as well as which text or specifications were changed. If last-minute information comes to light requiring further changes, the order placer must be able to accomplish those changes quickly to preserve the print and packaging production schedule.
A Cloud-based Solution
Recent advances in web-based technology enables the development of a solution that can effectively treat label management functions of label archiving, text revisions, proof approval and order placement. Such a cloud-based solution can maintain a label inventory that meets high standards for file quality with files organized in brands, categories and product groups for quick identification and retrieval.
A cloud-based solution could also efficiently distribute task assignments by showing each user only the labels they are assigned to with color-coded links to the appropriate workflow interfaces.  A personalized list could display assigned tasks for treatment with alerts and action prompts in areas such as new orders pending, edit requests pending , proof approval pending or order placement pending.
Such a solution could also handle revision of text content of labels while serving as the collection point for all text and specification requests from diverse sources. It could provide an online forum where an authorized team leader would examine and accept or reject the request based on its content. Edit requesters could compose their own requests and can see them properly laid-out and with changes highlighted in a JPG preview of the label itself prior to submitting the request. The team leader can judge the request for proper content, and accept or reject it. The need to involve a graphic artist and any resulting internal proofs is completely replaced.
A cloud-based solution can quickly distribute, collect and track accurate proofs. Pre-assigned proofing team members can view the current proof image and participate in judging the propriety of any revisions in text content or specifications. Team members can inspect the time-stamped revisions for content and origin, and see the exact changes highlighted on a JPG or PDF preview. In the event of any disapproval or failure to vote by any team member, the team leader is immediately notified so he can advance the order to keep it on schedule.
Proper order placement due diligence can be achieved by giving the team leader a final opportunity to inspect and review, on one screen, all aspects of an order before placing it. This opportunity includes the ability to directly compare previews of the current run and the last run with all changes highlighted. If need be, the team leader can still apply any last-minute changes.
Bill March, president of Label Archive has been focusing on the topic of text content management and package print order processing for the last eight years. March lives with his family in Boise, ID, and regularly enjoys his state's wide variety of outdoor adventures.
Subscribe and receive the latest insights on the healthy food and beverage industry.
Join 47,000+ members. Yes, it's completely free.
You May Also Like
---