Labeling Dietary Supplements in the Attorney General Age
Labeling Dietary Supplements in the Attorney General Age
Recent actions from U.S. state attorneys general show those labeling herbal dietary supplements should do so carefully with respect to botanical naming and claims.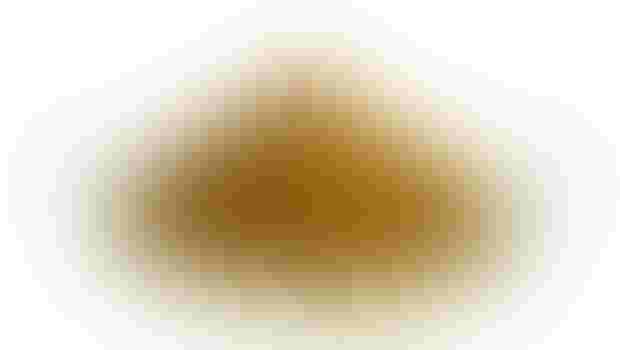 Since February 2015, the "new" sheriff on the dietary supplement block is U.S. state governments through their attorneys general. This is not really new because state investigations of supplement products and claims have occurred in the past. In fact, California county attorneys brought cases in years past to help support their county office budget. But these investigations in the main have either closed without ever surfacing or are closed with little fanfare in the industry, usually because the state attorney's office is most interested in revenue, and not publicity. That approach changed radically when the New York Attorney General (NY AG) sent demand letters to major chains marketing store-brand herbal supplement products based on DNA testing.
The next target of the NY AG was the herb devil's claw. Using DNA testing—this time unpublished work by the New York Botanical Garden that was subpoenaed—the NY AG targeted more than a dozen companies using devil's claw in dietary supplements. In this case, the accusation was that a product's label expressly identified the species Harpagophytum procumbens as devil's claw, while the New York Botanical Garden study concluded the products contained the species Harpagophytum zeyheri. Like the February letters to herbal supplement manufacturers, the NY AG did not disclose the data underlying the accusation. In fact, these two Harpagophytum are grown close to each other in Namibia and are wild-crafted during the season when the two forms are most difficult to differentiate. Moreover, the European Pharmacopoeia method used in the industry to identify Harpagophytum procumbens is not specific to the two forms. And added to this conundrum is that Herbs of Commerce, where the names like devil's claw are set out and defined, mentions only Harpagophytum procumbens.
The lesson from these NY AG actions is that those labeling their herbal dietary supplements should do so carefully. First, with respect to naming the botanicals in their products, and second, in ensuring that claims made regarding the presence of the botanicals in their products can be substantiated by testing, especially in the case of quantification of market compounds.
Fast forward to the National Association of Attorneys General Fall Consumer Protection Meeting. At this event, one speaker at the dietary supplement session noted the industry generally does not comply with the regulation requiring the Dietary Supplement Health & Education Act of 1994 (DSHEA) disclaimer to appear on each panel of a label bearing a structure/function claim, and in labeling for products (21 CFR 101.93). Calling out this now 20-year-old phenomena is yet another example of taking shots at the industry regarding issues that are not related to the safety, utility or integrity of products. Nonetheless, it is a smoke signal to those plaintiffs' lawyers who would seek to move industry money from the industry to their pockets and to the pockets of their clients.
Attorneys general may be moving to take more substantive steps to ensure the integrity of dietary supplements. Michael Taylor, FDA deputy commissioner for foods and veterinary medicine, met with dietary supplement trade association executives in late September. Except for the acting commissioner, Taylor is the senior FDA official with jurisdiction over dietary. Susan Mayne, director, Center for Food Safety and Applied Nutrition (CFSAN), does not deal with dietary supplements, as her spouse works for a drug company that also manufactures supplements.
Taylor noted FDA intended to extend its dietary supplement enforcement resources by working with the states and by encouraging retailers to be more involved in ensuring the lawfulness and integrity of supplements. This brought on the usual chorus of support for more enforcement against products spiked with drugs and masquerading as supplements—most notably in the weight-loss and sexual-stimulant categories.
In October, the state of Oregon brought a lawsuit against a major dietary supplement retailer. Appended to that lawsuit is an affidavit of FDA's Cara Welch, attesting that picamilon is not a dietary ingredient under the law. According to the Oregon complaint, it is a prescription drug in the Soviet Union. The retailer's marketing of picamilon-containing dietary supplements is one of the basis for the Oregon lawsuit. Note, the Welch affidavit was signed the same day as the industry's meeting with Taylor et al. So, here we have an example of FDA working with the states.
The state seeks a permanent injunction against the retailer "from selling products that contain unlawful ingredients when defendant knows, or should know, that a product contains an unlawful ingredient." In December, FDA made public warning letters that were sent to companies with picamilon-containing products.
Sen. Clair McCaskill (D-Missouri) sent letters earlier in 2015 to 15 retailers inquiring about their review policies for dietary supplements and what they had done to prevent sales of harmful or fraudulently marketed products in their stores and on their websites. Inquiries went to Amazon, QVC, Walgreens, Home Shopping Network, Walmart, Target, CVS, Vitamin Shoppe, Safeway, eBay, Kroger, Vitamin World, GNC, Google and Yahoo—asking each about their policies relating to the sale and/or marketing of dietary supplements. Oregon appears to have gone much further by suing a major retailer to become a gatekeeper in certain circumstances.
So, at least one attorney general can be expected to read the labels of dietary supplements carefully to see if the ingredients are lawful or not, because if they are not, the state of Oregon may seek to ensure the retailers serve as a gatekeeper to close the door to unlawful ingredients.
Anthony L. Young, Esq., has more than three decades of experience in food and drug law. He is a partner at Kleinfeld, Kaplan and Becker LLP (kkblaw.com).
Subscribe and receive the latest insights on the healthy food and beverage industry.
Join 47,000+ members. Yes, it's completely free.
You May Also Like
---