Krill Technology, Expanded Facilities and an Updated Monograph Lead the Weeks Headlines
Krill Technology, Expanded Facilities and an Updated Monograph Lead the Weeks Headlines
New technologies and facilities offering exciting possibilities for future product development top the industry's latest happenings.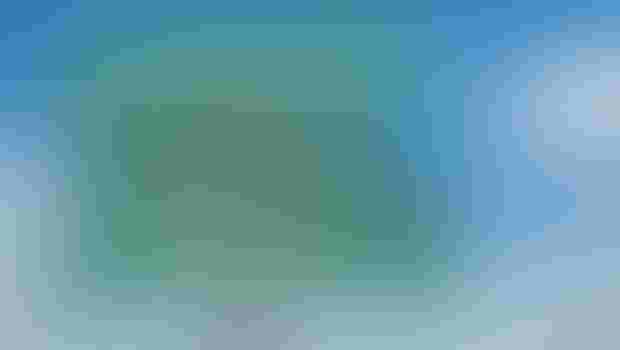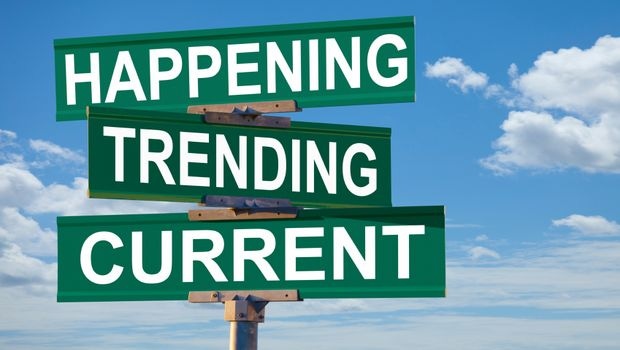 New technologies, updated resources and expanded facilities join this week's anniversary, personnel and award news.
Aker BioMarine unveiled a new, patented technology called Flexitech™. Exclusive to the company, it will enable the continual expansion of Aker BioMarine's product line, bringing more innovation to the krill oil market.
More specifically, the processing flexibility allows Aker BioMarine to up-concentrate krill oil's various beneficial components (such as phospholipids and omega-3s), as well as remove the salts in krill oil, which can lead to off odors and taste.
Flexitech does not involve any form of high temperature treatment such as molecular distillation. Furthermore, it does not involve the use of other solvents besides ethanol and water. Flexitech relies solely on low temperature and efficient fractionation methods, which remove unwanted salts and other polar constituents.
The first new product to result from the technology is Superba™ 2, the next generation of Superba Krill Oil. Superba 2 features enhanced encapsulation properties such as improved smell, taste and visual appearance. It is certified 100-percent sustainable and traceable, and produced through a vertically integrated supply chain that is 100-percent owned and controlled by Aker BioMarine.
The new technology and products wouldn't be possible without Aker BioMarine's new commercially operational facility in Houston. The 180,000 sq. ft. NSF GMP (good manufacturing practice) facility is where the company will now produce Superba 2, along with future "Made in the USA" Superba innovations.
GOED, the Global Organization for EPA and DHA Omega-3s, recently presented two achievement awards at its GOED Exchange 2016 conference.
The awards were given to Bjorn Rene, currently sales director at Golden Omega; and jointly to Clemens von Schacky, board-certified cardiologist and head of preventive cardiology at the University of Munich and Bill Harris, Ph.D., professor of medicine, University of South Dakota School of Medicine and president and CEO, OmegaQuant Analytics.
Rene was recognized for his long career in the omega-3 field and for his leadership on industry initiatives, such as establishing the CRN Voluntary Monograph (now GOED's Voluntary Technical Monograph).
Harris and von Schacky received the award to acknowledge their efforts in developing the Omega-3 Index test as a potential new biomarker for assessing risk for cardiovascular disease.
The award recipients are chosen by GOED's board of directors and presented at the biennial GOED Exchange 2016 conference. The conference took place Feb. 2-4, 2016, in Tenerife, Canary Islands.
American Herbal Pharmacopoeia (AHP), a California-based nonprofit research organization, released a revision of the Cranberry Fruit Monograph and Therapeutic Compendium.
In 2002, AHP released its Standards of Analysis, Quality Control (QC) and Therapeutic Compendium for the dietary supplement cranberry fruit (Vaccinium macrocarpon). It was one of the first monographs and therapeutic reviews of its kind for the botanical.
Since the first release of the cranberry monograph, numerous clinical studies, meta-analyses, mechanistic reviews and interaction studies have been performed. Of specific interest, many of the newer studies reveal insight into the compounds responsible for the bacterial anti-adhesion activity behind the potentially beneficial effects of cranberry on urinary tract health. This allows for greater specificity in QC of cranberry products. In this regard, there are numerous methods that can be applied for quantitation of the various compounds that contribute to cranberry activity.
Newer studies have also looked at putative cranberry-drug interactions, most specifically with blood thinners, which previously caused FDA to issue a warning regarding cranberry use. In all, the original Monograph and Therapeutic Compendium, which was 28 pages, has been expanded to 96 pages and represents one of the most comprehensive reviews of cranberry ever developed and then reviewed by some of the world's leading authorities on all things cranberry. The monograph also reveals findings regarding adulteration of cranberry products—predominantly extracts—what those adulterants are, and how they can be detected.
Together, the AHP Monograph and Therapeutic Compendium provide comprehensive, reliable information regarding the therapeutic potential and safety of cranberry and its QC requirements. This can aid consumers and health professionals in making educated decisions, and guide manufacturers in the creation of effective cranberry preparations.
Integrated Marketing Co. (IMC) is celebrating 25 years in the natural health industry. "We've reached a milestone," said Carol Nicholson, IMC founder. "It's our silver anniversary of putting our national and international clients on the map and on the shelves across America."
Specializing in Dietary Supplement Health and Education Act of 1994 (DSHEA) compliancy, IMC has connected global natural health companies with a team of marketing, advertising and media professionals who know the regulatory landscape in the United States. Through the years, some of the client services provided include content, design, strategy, branding, packaging, media relations, Internet marketing, SEO, tradeshows, YouTube, advertising, brochures, eBooks, promotions, distributions, retail, TV commercials and corporate videos.
Klöckner Pentaplast announced a capacity expansion at the Gendorf, Germany film production site. The expansion will have multiple polymer capabilities to meet the growing demand of the shrink label marketplace and will begin production in early third quarter 2016, with completion scheduled for the first quarter of 2017.
"The additional capacity, multi-polymer capabilities, shorter lead times and local production is in the continued support of our customers and the overall growth of the marketplace," stated Phil Heyworth, group vice president labels. "The opportunity to create standard and differentiated products, such as more sustainable or digital print receptive film products, will enhance our overall capabilities and manufacturing flexibility."
Klöckner Pentaplast will continue to expand the product portfolio with two new shrink label film product launches scheduled for 2016 that will address unmet market and direct customer needs. These products will also be produced at the expanded Gendorf, Germany facility. The expansion will enable Klöckner Pentaplast partners with the flexibility to meet the changing demands of the brand owner and the consumer.
Twinlab Consolidated Holdings Inc. announced the appointment of Naomi Whittel as its new president and CEO, effective immediately. Tom Tolworthy, who previously held the position of president and CEO, moved on to pursue other ventures.
"Our board sincerely thanks Tom for his leadership and the many contributions he made on behalf of our company for the past several years," said David Van Andel, chairman of the board of directors. "We are thrilled to be starting a new chapter with Naomi, who joined us following our acquisition of Organic Holdings LLC last October. The board believes Naomi is the right person to execute the vision for Twinlab and build a best-in-class business over the long term."
Whittel was the CEO and founder of Organic Holdings. With two decades of experience in developing and managing sustainable companies in the health and wellness sector, she launched more than 140 science-based products and won more than 30 industry awards for product excellence. Whittel was named the Gold Stevie Award Winner as Female Executive of the Year of a consumer products company; and the EY Entrepreneur of the Year 2013 Florida Award recipient in the Emerging category, as well as a national finalist.
Concerning her new role, Whittel noted, "One of my primary goals is to better leverage our resources to drive sales and provide best-in-class products for the end consumer."
Nutralliance, a leader in premium, science-based ingredients, hired one of the most innovative leaders in the gelatin business, creating a partnership that aims to offer greater consumer-centric focus. Felipe Chaluppe joined the company as director of sales – Midwest region. He will help expand Nutralliance's service to customers through Midwest food and pharmaceutical channels.
Chaluppe is a recognized gelatin expert for global food and pharmaceutical ingredient channels servicing world-class branded consumer packaged goods (CPG) and agribusiness industries. As the former president of Gelnex North America/In3gredients, Chaluppe achieved record-breaking company growth, and maximized the use of clean and renewable energy sources, while achieving the highest international rating for quality and food safety. Known for his ability to foster a collaborative culture, Chaluppe also pioneered the structure of a responsible sourcing platform and sustainable supply chain for gelatin. 
"Our team has had the opportunity to work with Felipe for over 10 years, since the beginning of his Gelnex leadership," said Brian Salerno, president/CEO of Nutralliance. "We share similar philosophies as they pertain to the needs of ingredient buyers."
Chaluppe noted suppliers of raw materials and specialty ingredients are entering an exciting new phase that will reward innovative manufacturers with sustained growth. "Joining Nutralliance places me at the epicenter of a revolution that is transforming the field of distribution," he concluded.
Subscribe and receive the latest insights on the healthy food and beverage industry.
Join 47,000+ members. Yes, it's completely free.
You May Also Like
---