Green Ingredients: Change Behavior by Understanding Perceptions
Green Ingredients: Change Behavior by Understanding Perceptions
SKIM, a marketing research consultancy focused on impacting consumer decision making, identified three communications best practices for enlightening consumers about green ingredients.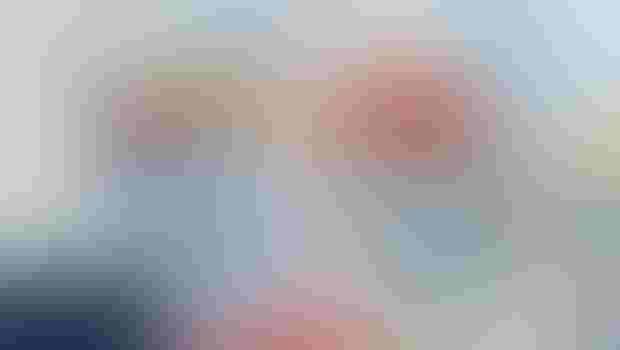 Even as consumer mindsets shift regarding "green" ingredients, purchase habits fall behind slightly. Natural ingredients or entirely green products are generally perceived to be more expensive, less effective, and sometimes dubious or confusing in their promises. Through a meta-analysis of claims and consumer facing messages across multiple categories, including personal care, SKIM, a marketing research consultancy focused on impacting consumer decision making, identified three communications best practices for enlightening consumers about green ingredients. 
1. Specify the benefit that ingredients deliver 
Consumers ultimately want to hear about what benefit the product delivers. Whether it's an organic ingredient that reduces irritation or a green ingredient that extracts moisturization properties from nature, specifying the exact benefit that the inclusion of the ingredient delivers is most motivating to consumers. Brands like Kiehl's, The Body Shop and Biotherm bring natural ingredients such as rice, oats and seaweed to life by clearly relaying the product benefits. Ultimately, with limited space on a pack, but with the need to distinguish, it is recommended to go with specificity over a general inclusion of "green" terms such as sustainable, natural or organic. 
2. Support the benefit with the ingredient, not the other way around 
In addition to simply specifying the benefit, brands can motivate consumers further by making the green elements and ingredients support the benefit. Often, product developers and marketers tend to get caught up in differentiating themselves by placing the differentiator first. Research has indicated that consumers want to hear about the benefit first due to their limited time interaction with a product shelf. Saying "naturally sourced ingredients for fresher skin" is less likely to be impactful compared to "fresher skin from naturally sourced ingredients." 
3. Use new technological breakthroughs as opportunities 
Often when product developers have utilized a new ingredient or patented a technology, it becomes the crux of the brand story or campaign. However, research has shown that this is often interpreted as jargon, and without context it can be seen as gimmicky or difficult to understand. Including a claim such as "a beta-carotene-complex for firmer skin" in an anti-aging serum may sound great to a marketer, but consumers often find it alienating. It is often better to focus the main message on the benefit with simpler language, such as "firmer skin with natural extracts of carrot and minerals." With that said, it is also recommended to treat such technological breakthroughs as an opportunity to educate consumers. Consumers can be enlightened in so-called jargon, which over time ends up becoming a benefit. The patented Mexoryl SX sunscreen is a good example of this; the ingredient has morphed into a benefit sought out by beach enthusiasts. 
It is always tricky to work with writing claims around green ingredients that are integrated into formulations to provide adequate efficacy to consumers. While it is always recommended to focus on key benefits, ultimately it is a brand's choice of how to build claims into their entire brand story or campaign in order to entice consumers in the best and most honest way.
Sourabh Sharma is a New York-based senior manager and communications expert for SKIM. Sourabh's clientele includes leading food and beverage companies, and he has worked extensively in the natural products space. Prior to joining SKIM, Sharma worked in brand management and product development at L'Oreal and as a management consultant. He holds degrees in engineering and marketing and an MBA from the Wharton School at the University of Pennsylvania and the Rotterdam School of Management. Sharma indulges his personal passion for food as a freelance food critic.
Subscribe and receive the latest insights on the healthy food and beverage industry.
Join 47,000+ members. Yes, it's completely free.
You May Also Like
---