Government Pressure on Retailers Forces Compliance on Dietary Supplement Brands
Government Pressure on Retailers Forces Compliance on Dietary Supplement Brands
The threat—and reality—of regulatory enforcement against retailers has created a trickle-down model of compliance: Federal and state government pressure retailers to hold their vendors to the requirements of the law.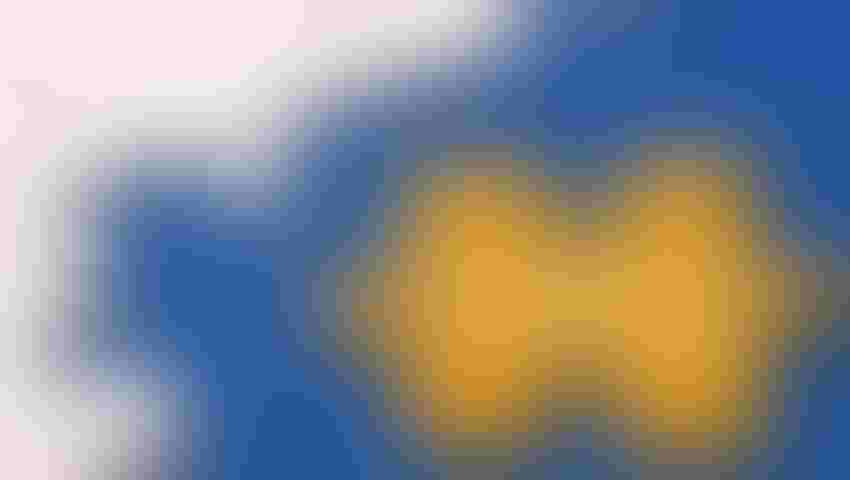 Earlier this month, GNC Holdings Inc. entered an agreement with the Department of Justice (DOJ) to pay the U.S. government US$2.25 million, cooperate in an investigation, and improve its compliance practices related to potentially unlawful dietary ingredients and dietary supplements. This agreement resolves GNC's liability for selling allegedly misbranded and adulterated dietary supplements.
GNC's agreement stems from its sale of USPlabs LLC's OxyElite Pro, Jack3d and VERSA-1 dietary supplement products. The products reputedly contained synthetic stimulants, and OxyElite Pro was linked to cases of acute non-viral hepatitis across the United States. The government contends USP Labs used fake certificates of analysis to import illicit ingredients from China, lied about the source and nature of those ingredients, and told retailers the ingredients in its products were natural plant extracts like "geranium flower powder." According to the USP Labs indictment, these "natural plant extracts" were actually synthetic stimulants made in a Chinese chemical factory; the "geranium flower powder" was really DMAA (1,3-dimethylamylamine). The government argued USP Labs acted with knowledge of its criminality—USP Labs' manufacturer purportedly emailed USP Labs about the "geranium" ingredient, writing "lol stuff is completely 100% synthethic [sic]." The U.S. government indicted USP Labs, its manufacturer and their principals in 2015, and trial is scheduled for late 2017.
The U.S. government investigated GNC for its role as a USP Labs retailer. As described in an agreed-upon statement of facts accompanying GNC's non-prosecution agreement, GNC's acts and omissions allowed USP Labs' allegedly misbranded and adulterated supplements to be sold at GNC stores across the country. GNC sold these products based upon USP Labs' representations that the ingredients in the products were legal; however, GNC did not conduct its own due diligence. According to the statement of facts, "GNC did not undertake additional testing or require additional verified certifications to confirm the representations made by USP Labs and verify that the ingredients in OxyElite Pro were as represented."
Under the non-prosecution agreement, the U.S. government agrees to not pursue GNC for selling USP Labs products. In exchange, GNC commits to bolstering its compliance measures to help ensure it sells only legal dietary supplement products. It may not simply rely on a supplement brand's assurances that a product or ingredient is legal. Among other commitments, GNC agrees to:
• Take immediate action to suspend the sale of any product FDA has issued public written notice indicating its belief that the product or an ingredient in the product "is not legal under federal law and/or is not safe."
• Create two lists of ingredients: a "Restricted List" and a "Positive List." The "Restricted List" will include non-compliant ingredients FDA has identified in public written notices. The "Positive List" will include ingredients GNC believes comply with the Federal Food, Drug, and Cosmetic Act (FD&C). GNC may sell only dietary supplements containing ingredients on its "Positive List;" it may not sell products with ingredients on the "Restricted List."
• Require its vendors to expressly warrant that each of their dietary supplements contains only legal dietary ingredients, complies with the FD&C's new dietary ingredient notification (NDIN) requirements, and properly identifies on product labels all ingredients in the products, among other warrantees.
Under government pressure, other major dietary supplement retailers have stepped up their compliance efforts. In April 2015, for example, FDA warned five supplement marketers that the BMPEA (β-Methylphenethylamine) ingredient in their products was not a "dietary ingredient." Weeks later, Vitamin Shoppe Inc. agreed with the attorneys general of Vermont and Oregon to cease selling supplements containing BMPEA. While Vitamin Shoppe had stopped selling BMPEA products before receiving notice from the two attorneys general, its agreements with Oregon and Vermont carry penalties for breach.
The specter of government action seems to have led the remaining major retailers to closely scrutinize the products and ingredients they sell. For instance, Amazon.com has reportedly delisted a number of products containing the ingredient bitter orange fruit extract (30 percent synephrine). This action almost certainly flows from FDA's warning that it views bitter orange extract as an NDI in need of a notification.
Going forward, retailers' practices will likely mirror FDA's warnings and notices, regardless of whether FDA has targeted a particular retailer or brand. Retailers will act swiftly on any public FDA announcements regarding the safety or legality of an ingredient or product. In fact, GNC is required to do so under its agreement with DOJ.
The threat—and reality—of regulatory enforcement against retailers has created a trickle-down model of compliance: Federal and state government pressure retailers to hold their vendors to the requirements of the law. Dietary supplement marketers cannot simply hope that problematic ingredients will go unnoticed by regulators. Retailers are on the front lines of enforcing regulatory requirements, and non-compliant brands cannot sell their products at major retail outlets.
Ingredient legality is at the forefront of dietary supplement compliance. GNC's non-prosecution agreement, state actions against retailers such as Vitamin Shoppe, recent FDA warning letters targeting ingredients, and FDA's updated draft guidance on NDIs all evidence regulators' renewed focus on ingredients. Ingredient innovators and suppliers, and product formulators and marketers must carefully evaluate their ingredients to be sure they comply with all requirements of the FDCA. Otherwise, a retailer may reject the entire run of products outright. The products would then be returned or destroyed at the supplement marketer's expense.
Finally, dietary supplement companies that skirt ingredient laws have more to fear than their retailers. Regulators' attention to retailers does not absolve dietary supplement brands of responsibility—or legal liability. FDA continues to target individual supplement companies (e.g., for selling 1-DHEA/1-Androsterone). And enforcement is not always limited to a warning. FDA and other government agencies may choose to indict both the retailer and the marketers of illegal ingredients. FDA and DOJ did just that to Bodybuilding.com LLC, its principals and the brands that sold illegal products on the site. The Bodybuilding.com investigation resulted in numerous misdemeanor and felony convictions under the FD&C.
David Torreblanca, Esq., is a dietary supplement lawyer with the law firm Collins Gann McCloskey & Barry PLLC (supplementcounsel.com). Torreblanca serves the day-to-day legal needs of clients in the fields of ingredient compliance, sports nutrition, health, cosmetics and dietary supplements.
Subscribe and receive the latest insights on the healthy food and beverage industry.
Join 47,000+ members. Yes, it's completely free.
You May Also Like
---