CRN Requires Members to Register Product Labels in ODS Database
CRN Requires Members to Register Product Labels in ODS Database
The Council for Responsible Nutrition's Steve Mister explains why CRN is requiring members to add product labels to the ODS Dietary Supplement Label Database.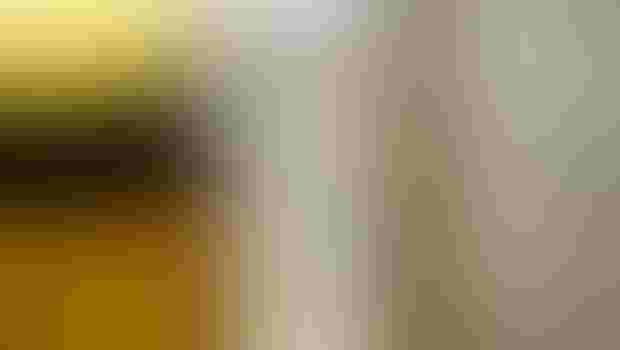 How large is the U.S. dietary supplement marketplace? The Nutrition Business Journal said it's a US$38 billion a year industry, but just how many products does that encompass? Even FDA doesn't seem to know—when asked over the past couple of years, its answers have ranged from more than 35,000 products to about 80,000 products. And it's a problem when the government agency charged with overseeing this vibrant market doesn't know how big it is.
That's why the board of directors for the Council for Responsible Nutrition (CRN) recently voted to require all CRN members to actively participate in the dietary supplement label database created several years ago by the National Institutes of Health's (NIH) Office of Dietary Supplements (ODS). The board's hope is that this decision will nudge the rest of the industry to make a similar commitment to participate in the ODS label database as well.
The ODS Dietary Supplement Label Database is a searchable registry, developed primarily for research purposes, but accessible to everyone: FDA, academia, medical professionals, news media and consumers. It records the entire label of every dietary supplement provided to the program, and features a search function that captures a number of relevant fields of information identifiable from the label. Users can search the database for particular brand names, ingredients, product categories, and even label statements and claims. It also has an "archive" function that indicates when a product is no longer available from its marketer.
Up until now, the ODS label database has obtained supplement labels in a variety of ways: some companies voluntarily provided their labels, others were obtained merely by searching the Internet for labels that might appear on sales websites. One trade association used to provide ODS with the labels of its members that it received, and another association encouraged its members to submit them directly to the agency. Vitamin Shoppe, a retailer of many brands, last year began requiring its vendors to provide labels to ODS as a condition of sale at its stores.
Now, CRN has added its support for the registry by mandating participation of CRN members as a way to help answer the "how big is the supplement market" question. Early in 2015, CRN developed a Product Registry Working Group to explore alternatives for establishing a central repository for information about dietary supplements. After months of discussion, the group approved a list of items it believed was useful to record about the products, such as brand name, product name, dosage form, list of ingredients and their amounts as indicated on the Supplement Facts panel, etc. After reviewing a number of options, CRN's board determined the ODS label database was the most appropriate place to make its information available to the variety of audiences that want to access it. Effective in 2017, all CRN members must certify they have directly provided the labels of all their products marketed as dietary supplements (with a "Supplements Facts" label) to the ODS label database.
The ODS label database is not a perfect solution, to be sure. CRN is strongly recommending the inclusion of additional elements, such as a unique identifier (an alpha/numeric code) for each product. CRN would also like the database to include some fields of data that would not be publicly accessible—such as the identity of the actual manufacturer (if it's marketed or distributed by another firm)—but could be viewed by FDA. Whether the industry is successful in persuading ODS to add this information remains to be seen.
Nor will participation in the ODS label database unilaterally solve the woes of the industry. Tainted products that contain undisclosed ingredients will still lurk on the corners of the Internet and be sold through some truck stops and convenience stores. Quality control (QC) concerns will still exist and must be addressed with other initiatives—being listed in a government database will not assure ingredient integrity or supply chain transparency. But this is at least a step toward more transparency. Once we know what is for sale, we can better address the outliers.
Some firms will balk at the idea of having their products in a registry with, shall we say, less reputable ones. We have to recognize the ODS label database is not intended to be the "Who's Who" of best practices or the honor roll of firms with third-party certification behind them. Rather the ODS label database, as a research tool, is a snapshot of the dietary supplement marketplace—the entire marketplace, warts and all. If it achieves widespread adoption by the industry, ODS label database will provide viewers with not only important information about individual products, but also a more accurate picture of the breadth of the industry.
The result of this improved transparency should make it easier for FDA to target enforcement actions at problematic products and force marketers to improve quality as they become more visible. It will help industry and regulators alike to understand how many products are available, as well as the broad range of ingredients and label claims that compose the U.S. marketplace. And hopefully, it will make counting the size of the dietary supplement marketplace a little easier than counting stars.
Steve Mister is the president/CEO of the Council for Responsible Nutrition (CRN), a trade association for the dietary supplement and functional food industry.
Subscribe and receive the latest insights on the healthy food and beverage industry.
Join 47,000+ members. Yes, it's completely free.
You May Also Like
---