Creating Clean Labels
Creating Clean Labels
Formulating successful supplements requires a balance of active ingredients and easy-to-understand excipients. By carefully crafting a formula, a supplement brand can make its label easy to read and inviting to purchase.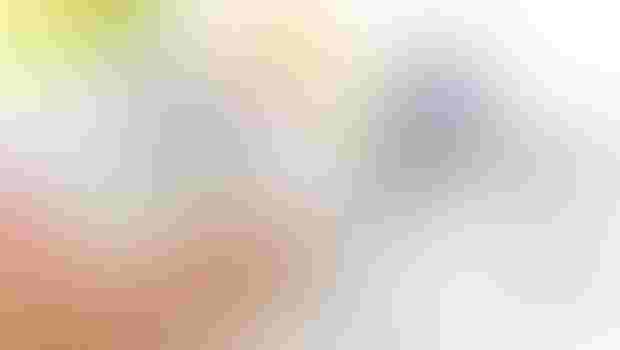 The trend for cleaner, easier-to-read labels for food and drink products is affecting dietary supplements. Consumers are reading labels; the products with the easiest to understand labels are making the best impressions.
Unlike organic or kosher, there is no definition for "clean label" nor are there official rules to follow. Yet consumers are demanding clean labels. They want to be able to read and understand the ingredients in their supplements. Making a label meet customer approval may be difficult for products that contain naturally derived ingredients that sound like chemicals, such as carrageenan or mixed tocopherols. It may take more than a label update to create a clean label.
Creating a clean label begins with formulation. "Cleaning up" a product without regard to the functionality may backfire if the consumer no longer gets the product he is expecting. How do manufacturers go about making a product with a clean label? They should first ask themselves two questions:
What is the purpose of my product?
Determine the active ingredients based on the functionality of the product. Can some of these be replaced with simpler ingredients? For example, can a lesser known Chinese herb be replaced with a more common herb that functions the same way? Can a group of five herbs be replaced with two that perform just as well? Once a manufacturer has formulated the active ingredients, it can look at the "other ingredients."
Why are there "other" Ingredients in my formula?
Some ingredients make the product more appealing, such as a fruit flavor in a chewable tablet. Others are required to produce the product. The list of ingredients needs to be broken down into "desirable" and "required" in order to optimize the formula.
Let's look at an example of how to "clean up" other ingredients. Here is a sample list of other ingredients: sugar, natural and artificial flavors, FD&C Red 40, magnesium stearate, microcrystalline cellulose and silicon dioxide
Step 1: Divide the ingredients into desirable and required:
Desirable: Xylitol, FD&C Red 40, natural and artificial flavors
Required*: Magnesium stearate, microcrystalline cellulose, silicon dioxide
* Check with the manufacturer to determine which ingredients are truly required based on their capabilities.
Step 2: Review each ingredient to determine if it is required, and what could be a good substitute:
1. Xylitol—Can it be replaced with something friendlier, such as coconut sugar or beet sugar? Be sure the change will not impact the flavor, and that the product doesn't claim "sugar-free."
2. Natural and artificial flavors—Can the product substitute all-natural flavors, such as natural strawberry flavor?
3. FD&C Red #40—Can it use a vegetable color, such as beet or purple carrot?
4. Magnesium stearate—This material is used to help lubricate the material as it flows through the machinery. It is often used with sticky materials. Can it be removed (check with the production staff or contract manufacturer first)? Can it be replaced with another lubricating material, such as coconut oil or calcium stearate?
5. Microcrystalline cellulose—Can this be replaced with bamboo fiber or rice flour?
6. Silicon Dioxide—Can this be replaced with bamboo fiber?
Step 3: Update the label:
Now that the formula is efficacious and as clean as possible, it's time to revamp the label. The cleaner ingredients will automatically help, but some ingredients may need a little explanation. For example, if the formula contains D-alpha tocopherol acetate as a natural preservative, a company might claim "D-alpha tocopherol acetate (vitamin E) (to preserve freshness)." If croscarmellose is required for optimal disintegration, a brand can list it in the other ingredients as "Croscarmellose Sodium (from pine trees) (to make tablet dissolve)."
Formulating successful supplements requires a balance of active ingredients and easy-to-understand excipients. By carefully crafting a formula, a manufacturer can make its label easy-to-read and inviting to purchase.
For more information on crafting the perfect formula for a supplement or functional food product, visit INSIDER's Formulation Content Library.
Mary Galloway, N.D., is product development manager at Pacific Nutritional (pacnut.com).
Subscribe and receive the latest insights on the healthy food and beverage industry.
Join 47,000+ members. Yes, it's completely free.
You May Also Like
---