Court answers weed-killer question in General Mills natural lawsuit
Court answers weed-killer question in General Mills natural lawsuit
In dismissing a lawsuit, a judge had to weigh in on revelations that General Mills food products contained trace amounts of glyphosate, the popular herbicide.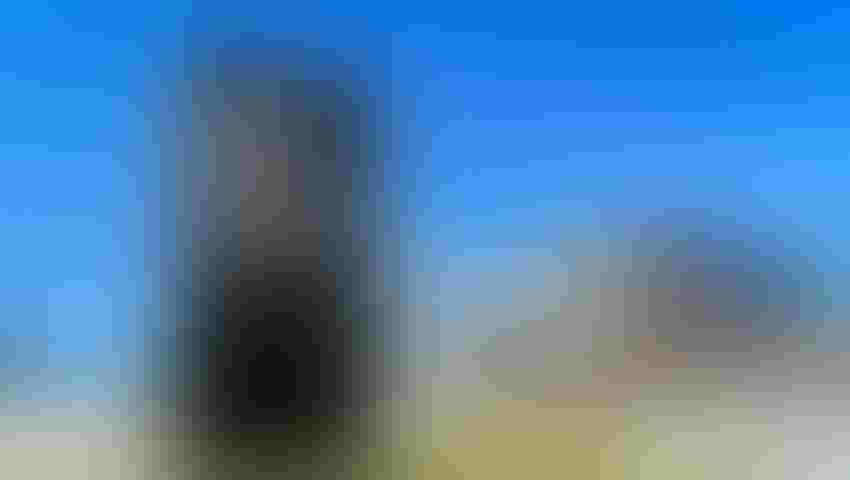 Editorial credit for General Mills image: Shutterstock.com
Is General Mills' claim "Made with 100% Natural Whole Grain Oats" false and misleading if its granola bars and other Nature Valley products contain trace amounts of glyphosate, the popular herbicide whose potential harm has been the subject of international discourse?
The answer is no, determined a judge who examined what a "reasonable consumer" would believe or expect in purchasing foods with the above claim.
According to an independent laboratory, Nature Valley products contained 0.45 parts per million (ppm) of glyphosate.
In dismissing a lawsuit against General Mills, U.S. District Judge Michael Davis noted glyphosate detected in the foods was "far below the amount permitted for organic products" under federal regulations.
"The court concludes that plaintiffs have failed to plausibly allege that the statement 'Made with 100% Natural Whole Grain Oats' means, or could be interpreted by a reasonable consumer to mean, that there is no trace glyphosate in Nature Valley products," Davis wrote in his July 12 order. "It is implausible that a reasonable consumer would believe that a product labelled as having one ingredient—oats—that is '100% Natural' could not contain a trace amount of glyphosate that is far below the amount permitted for organic products."
The judge also dismissed a claim for breach of express warranty because he noted "General Mills did not warrant that Nature Valley products would be free from trace glyphosate.
"The product packaging states 'Made with 100% Natural Whole Grain Oats,'" Davis observed in his 19-page order dismissing the lawsuit with prejudice. "And there is no dispute that the products were made with whole grain oats that, themselves, are '100% Natural.' Even if the glyphosate traces are present on the oats, there is no allegation that the oats, themselves, are not natural."
The complaint alleged violations of consumer protection laws in several states, and plaintiffs sought certification of state classes for residents from California, Illinois and New York who purchased Nature Valley products.
Minneapolis, Minnesota-based General Mills, whose 23 flavors of Nature Valley products in various categories were under siege, said it was "pleased with the court's ruling."
The dismissal of the case marks a successful end to the glyphosate class action litigation for General Mills, which faced several lawsuits before they were consolidated in December in the U.S. District Court in Minnesota.
However, it's common for such rulings to be appealed, and several lawyers representing the plaintiffs did not immediately respond to a request for comment.
What's more, General Mills still must deal with a related lawsuit in the nation's capital. In August, three non-profit organizations filed a lawsuit in the District of Columbia against General Mills after they discovered glyphosate was detected in Nature Valley granola bars.
Glyphosate, the organizations noted, is present in Monsanto's Roundup and hundreds of other herbicides.
Katherine Paul, a spokesperson for the Organic Consumers Association—one of the plaintiffs in the case—pointed out that her organization's lawsuit recently survived a motion to dismiss filed by General Mills.
The lawsuit, filed in the Superior Court for the District of Columbia, is a "private attorney general" action brought under the District of Columbia Consumer Protection Procedures Act (CPPA).
Among other findings, the court determined that "plainly, a reasonable fact-finder considering the facts as alleged could conclude that consumers have been misled in violation of the CPPA."
In announcing the lawsuit, Beyond Pesticides, Organic Consumers Association and Moms Across America proclaimed consumers expect General Mills' Nature Valley granola bars to be "natural and free of toxins."
"Glyphosate cannot be considered 'natural' because it is a toxic, synthetic herbicide," Jay Feldman, executive director of Beyond Pesticides, said in a statement at the time the lawsuit was filed.
Responding to the complaint, General Mills described the plaintiffs' allegations as being "without merit."
"The statements on our Nature Valley labels are truthful and accurate," the company said in an emailed statement.
In 2015, the cancer research arm of the World Health Organization (WHO) declared glyphosate was a probable human carcinogen, according to a lawsuit filed in 2016 against PepsiCo Inc.'s The Quaker Oats Company over its "100% natural" oatmeal products.
However, a subsequent meeting held in Geneva, Switzerland involving the WHO and a United Nations (UN) panel concluded "glyphosate is unlikely to pose a carcinogenic risk to humans from exposure through the diet," according to a report published in May.
In an amended class action complaint filed in June—a month after the UN-WHO report was published—plaintiffs observed that glyphosate is found in Quaker Oats because it is used as a weed killer and sprayed on the oats to dry them before harvest.
"There is nothing unlawful about Quaker Oats' growing and processing methods," the complaint asserted. "What is unlawful is Quaker's claim that Quaker Oats is something that it is not in order to capitalize on growing consumer demand for healthful, natural products."
Sabrina Wheeler, the named plaintiff, voluntarily dismissed the lawsuit without prejudice in September, court records show. Edward Wallace, a plaintiff's attorney representing Wheeler, did not immediately respond to a request for comment, and Quaker Oats declined to comment.
For several years, the food industry has faced lawsuits over its "natural" labels because there is no clear definition of the word under federal regulations.
In 2015, however, FDA announced a proceeding to receive comments on use of the term in the labeling of human foods.
A 2016 decline in "natural" lawsuits reflects what attorney Charles Sipos described in an interview with Natural Products Insider as a recognition by the plaintiff's bar that judges would "stay" such lawsuits, or essentially put them on hold, in response to the administrative proceeding by FDA.
Attorneys representing General Mills pointed to FDA's proceeding as another reason to dismiss the class action glyphosate lawsuit. The judge, nonetheless, reasoned he didn't need to address the legal doctrine of primary jurisdiction "because, regardless of whether and how the FDA does decide to take up the definition of the term 'natural,' which it has so far declined to do, the particular claims in this case are simply not plausible."
In the lawsuit filed by the Organic Consumers Association, Associate Judge Todd Edelman squarely rejected General Mills' argument that he should defer to FDA and dismiss the action or stay it.
Edelman pointed out the comment period in FDA's "natural" proceeding closed in May 2016, and he suggested it could be a long time before the agency issues any guidance.
"Here, defendant has made no representation suggesting that any guidance from the agency is forthcoming, and the court sees no reason to assume that it will be," the judge wrote in his order, denying General Mills' motion to dismiss the lawsuit.
Subscribe and receive the latest insights on the healthy food and beverage industry.
Join 47,000+ members. Yes, it's completely free.
You May Also Like
---